The online gambling industry is booming, and one reason for that is the success of gambling ads. Hundreds of bookies, casinos, lotteries and other legal entities involved in this industry create marketing campaigns to attract new players. Of course, online slots, the most popular type of casino game, are often at the forefront of these campaigns. Due to the specific nature of these games, more and more people ask the same legitimate question: should ads for online slots be banned?
Online Slots Ads Regulation
Truth be told, almost every country has specific laws regarding gambling advertisements. For example, the US market is one of the most liberal markets you will find across the globe. It goes without saying that online slot ads in the United States are available only in the states where online gambling is legal (currently, there are six such states). According to the current laws and regulations, every casino, software developer, or other business working in the casino industry can advertise online slots without restrictions other than the generally accepted rules. The latter means they should exclude minors from these ads and not provide false claims.
Furthermore, ads for this type of product are not allowed in Australia during TV programs. There are also restrictions when it comes to online promotions. The EU laws are becoming more restrictive. Most countries have imposed some limits, while others have partially banned online slots ads (and gambling ads in general). Unfortunately, some countries like Belgium and Holland have decided to ban gambling advertisements. These bans will become effective in 2023.
The United Kingdom has regulated these things well. For instance, every casino and gambling operator must obtain a license from the UK Gambling Commission to advertise its products to UK players. This rule was applied over 15 years ago. To get this license, the company must show that it follows the advertising codes set by the ASA (Advertising Standards Authority). Thanks to this mechanism, the authorities can use several bodies to check whether the operators are unfairly promoting gambling by inspiring specific gambling patterns that can turn casual gamblers into compulsive ones. Furthermore, sports stars and reality TV celebrities will soon be banned from fostering online slots and other gambling products in the UK. In addition, any person under 25 can't appear in these ads.
The Role of Social Media
As you are probably aware, online casinos, casino software providers, and affiliate sites are allowed to create pages and profiles on popular social media platforms, including Facebook, Instagram, and Twitter. But what happens with online slots ads? We will focus on Facebook as the most popular social media network. So, gambling ads, including the ones for online slots, are allowed on Facebook, but only after getting permission from Facebook. Also, companies can't promote these products to minors or the legal age of the targeted country. For example, that would be 21 years in the US and 18 in the UK. Interestingly, FB lets businesses promote gambling activities in land-based casinos without permission. Finally, without consent, you can't link content that supports online gambling (affiliate websites or aggregators created to promote online gambling for real money).

Another popular platform used for business promotion is Google. The world's leading search engine provides certificates that let businesses promote online slots. There's a particular procedure that allows companies apply for certification. The platform also points out that there may be further restrictions based on location.
Social media platforms are critical in this discussion because many potentially vulnerable categories of people have access there. For example, every person above 13 can create a Facebook account. The same goes for Google – everyone over 13 can create their own Google Account. The exact age limit is used on Twitter, Instagram, and other popular online platforms.
The Effects of Online Slots Ads on Internet Users
Let's be clear – the only thing that makes casinos, software suppliers, and affiliates interested in creating online ads is to make people aware of the existence of these games. Of course, this is the objective of every marketing campaign, regardless of the product in question. However, when businesses advertise gambling, specific problems may arise. Think of alcohol and tobacco. These two industries are heavily regulated. It's almost impossible to see a tobacco ad today, and alcohol advertisement regulations are stringent. Indeed, online slots can't affect your physical health, but they might impact your mental health and financial well-being.
Online slots should be regulated because of the growing number of players with gambling problems. When they are in contact with these ads, they will definitely start thinking of the "new, exciting releases" that take them to "new adventures," as many online slots ads claim. On top of that, the more you click on these ads or want to learn about online slots, the more ads will be revealed in your web browser (cookies/analytics).
Another potentially problematic thing here is the nature of online slots. To be honest, many of them look like video games designed for children. We have farm-themed online slots with cute animals, slots with pets, games with humorous stories, funny sounds, etc. It's not difficult to see how children can fall for these games. Don't forget that according to the latest studies, half of the UK's children (13 to 18) have seen gambling ads on Twitter.
So, Should Ads for Online Slots Be Banned?
Online slots ads can cause problems, but only in unregulated markets. With proper regulation, vulnerable categories like minors and compulsive gamblers will remain unaffected by these marketing campaigns. When creating ads, companies should warn users of potential dangers. We should also note that legal online slots ads will lead interested individuals to legal, licensed, and regulated places where they can enjoy their favorite online slots. Without them, you can expect shady advertisements for unregulated games designed to trick players.
Having all these things in mind, I vote against banning online slots ads but support stricter rules in this area.
This article delivers the thoughts and opinions of the author, and it doesn't represent the stance of GoodLuckMate.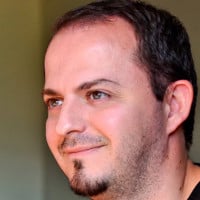 Andrej is an experienced writer specializing in online slots. He writes detailed slot reviews for GoodLuckMate, covering gameplay mechanics, graphics, bonus features, and payout potential. Andrej's expert analysis is highly regarded by both casual and serious slot enthusiasts. With his engaging writing style and deep knowledge of the industry, he is an essential contributor to the GoodLuckMate site.