Online slots have been among the most popular games at gambling sites even since iGaming became a thing. Players love them thanks to their unique features and mechanics that provide exciting gameplay every single time. One thing that's always closely related to slots besides the number of reels and paylines is the Return To Player (RTP) percentage. This figure shows the payout rate of the game in the long run. The higher the RTP, the more rewarding the slot. So, players often use it to decide what game to play. This brings us to today's issue at hand – the possibility for casino operators to adjust the RTP of slots. I think that this is unfair to users, especially to those who aren't that familiar with the concept. So, I believe that this practice shouldn't be a thing anymore.
What's the Deal With RTP?
If you're not quite familiar with the concept of RTP, let me briefly explain it here. It shows the payout rate of a game, and it's represented in percentage between 0% and 100%. It also shows the house edge of the game. For example, if the RTP is 98%, then the house edge is 2%. This figure represents calculations based on thousands if not millions of gaming sessions. So, playing a 98% RTP slot doesn't mean that your returns will be 98% of the wagered amount. Still, the figure is important when it comes to understanding the generosity of a game and setting your expectations straight.
Now, we get to the fun part. Higher RTPs usually signal that the house keeps a smaller-than-usual share of the staked funds for itself. That's why users are always on the hunt for slots with as high RTP as possible. In the industry, we generally appreciate games with an RTP of 95% and anything over 97% is considered a pretty good deal. Overall, consumers base their game choices on this figure, and they trust the payout rates they see online as the correct ones. Well, that's not always the case, as some slots will come with an RTP represented in a range like, for example, 92-96%.
While many gamblers won't understand the meaning of such a range, it's a very important sign. It means that operators have the option to adjust the RTP anywhere within those upper and lower limits. Meaning, at one casino, the same slot can have an RTP of 96% and be a solid option. In another online casino site, its RTP may be disappointing 92%, and you probably won't even know this.

Changing the RTP Just Isn't Fair
Casinos make money through the house edge. That's okay. Everyone knows it. Everyone accepts it. The house will always have the better odds, and that's the price every gambler is willing to pay. However, transparency and decency are two aspects that mustn't be ignored. Every brand just loves boasting its massive welcome bonus, VIP rewards, and player perks. Yet, no operator ever highlights that its games have lower RTPs. That's not only unfair but also misleading.
Some casinos would say that they publish the payout rates. That's okay, but also, how many players are actually familiar with the importance of this percentage? I'd say not many. You'd be surprised to learn that the majority of casual customers don't know or care about this figure. Some casinos take advantage of this by secretly lowering the payout rates. Even if the long reports of game RTPs are updated, you won't find a special announcement or notification about the move. Only the most careful users end up learning about such changes.
For example, a few years back, there were reports of Casumo and Cashmio lowering payout rates without any announcements. Some perceptive gamblers noticed it and started talking about it on gambling forums. There were some industry experts criticizing the moves on social networks, as well. Obviously, everyone felt disappointed, betrayed, and manipulated. The general stance of users was that changing RTP without properly announcing it wasn't fair or welcome.
Malta Gaming Authority Setting a Bad Example
One event that made headlines and made RTP a hot topic was a decision of the Malta Gaming Authority (MGA). Namely, the regulator decided to lower the minimum payout rate of online casino games. This limit used to be 92%, but now it's updated to 85%.
As we already established, anything above 95% was considered reasonable and over 97% desirable. Yet, the MGA did the unimaginable step to work against the interest of the consumers it needs to protect. Rather than increasing the minimum RTP, which would actually be the smart move, the authority decided to enable higher profits to operators.
I really think this wasn't the right decision, even though the MGA claimed it wanted to bring the RTPs in line with the ones in land-based casinos. The regulator even goes to the lengths to explain how it interviewed 'industry stakeholders' and 'operators' regarding the change. Surprise, surprise, everyone welcomed it.
Did the MGA ask customers what they think about the change? Considering all the backlash and negative comments I've read; I'd take a guess and say the regulator didn't quite bother to ask players what they want.

What to Expect Moving Forward?
It's hard for me to try and predict what awaits slot and other casino game players regarding RTPs and payout rate adjustments. On the one hand, we have developers like Relax Gaming that release slots with a fantastic RTP of 99%, like on their Book of 99. On the other hand, we have operators that clearly want to boost their profits or cut losses from markets with high taxes. Finally, we have players who just want a fair chance to hit some nice winnings while enjoying their favorite hobby.
I believe that the ones to lose the most from lower RTPs will be the consumers in overregulated markets like Germany. That's where operators have already announced taking advantage of the option to decrease game payout rates. This is also a dangerous move as it could push players to unregulated sites in pursuit of finding better RTPs.
Overall, I'd like to see everyone finding a middle ground and agreeing to not adjust RTPs. It would be even better if there were standardized lists with all games and RTPs where players could easily check what awaits them. I'm referring to lists overseen by regulators or auditors, not ones that can be manipulated by operators.
If there are changes, I'd appreciate it if casinos did them fairly and transparently. At least, this could keep consumers informed and give them the chance to seek alternative casinos in case they're not happy with the updates.
What will actually happen, though, only time will tell. I'll sure keep my eyes open for any changes and will get back to this issue if something significant comes up. Until then, I advise you to learn more about RTP as a concept. Also, don't forget to carefully pick the casino games you play as well as where you play them.
This article delivers the thoughts and opinions of the author, and it doesn't represent the stance of GoodLuckMate.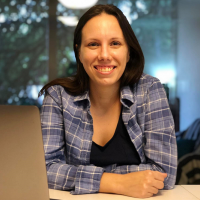 Milena is second-to-none when it comes to researching, reviewing, and recommending top online casinos. She stops at nothing when it comes to getting all of the facts and figures straight in each of her expert reviews. Plus, having worked as a writer within the iGaming industry since 2014, Milena has seen it all and is familiar with every aspect of online casinos.