I will start this opinion piece with a confession - I love, absolutely love, Nolimit City. The developer has consistently blown me away with the quality of its titles and I eagerly look forward to its next release. In recent weeks, we have been introduced to two new releases from the company. Both are very different in tone but are still highlighting the quality that the company so often delivers. Karen Maneater is a fun take on the Karen stereotype that has become popular in recent years. Remember Gulag, on the other hand, is a haunting take on the Soviet Union and the war crimes it committed. The first of these is undoubtedly fun, and while it may raise a few eyebrows, is harmless enough. The second, however, deals with heavy historical topics that you would not typically expect from a slot game. This got me wondering - can, and more importantly, should, slots deal with historical or political issues, and if so is there a right way of doing it?
Slot Designs as an Expression
Slots are fun, especially when you play them at the top mobile casinos while you're on a long journey. Thematically, they don't ask a lot of their audience. Most players, myself included, have probably become experts on Egyptology and the Gods from the sheer number of Egypt-themed slots they have played. While from a creative perspective, it might come across as lazy. Do the audience really care that much if the slots have little pink aliens or Egyptian Gods in the background, as long as they can win big and have a good time?
Slots like Remember Gulag have made me question this. The title opens with the quote 'Those who do not learn history are doomed to repeat it' from George Santayana. It's certainly a poignant way to start a slot game, and the rest of the slot gets heavier from herein on, with allusions to the famous Russian novelist, Aleksandr Solzhenitsyn also being peppered in.
Nolimit City has confirmed that profits made from the first month of the slot will be donated to the Ukrainian military in its efforts against the Russian army - a very worthy cause. However, some critics have jumped on the slot and claimed that it is exploitative. The argument being made is that the title uses the suffering of millions during the Soviet Union for profit.

Should Slots Be Serious?
The idea of exploitation could be reinforced by the fact that the original title for the slot was 'Vacation in Gulag'. This was changed before release. Projects have working titles all the time, but I can't help but feel as though current events and a potential backlash have nudged Nolimit into changing course.
This is also not the first time that Nolimit City has landed itself in hot water with a slot theme. Earlier this year, they released Tombstone R.I.P. This was a Western-themed slot that depicted, rather graphically, criminals being hanged. The release of the slot caused controversy, with several operators refusing to offer it in their catalogs. Nolimit City released a statement defending the slot, but many critics argued that, with high numbers of suicide being linked to gambling addiction, many of the images were insensitive and in incredibly bad taste. Once again, many also argued that the game was released for shock value. I remain unsure whether that was the case, but it no doubt grabbed some attention, which was probably their intention.
Ultimately, when you are playing a slot game, you are looking to have a bit of fun. The idea of them being used to drive home a political point is something new entirely. While other slots have used war as a theme - few of them have gone in with messaging quite as clear as that of Remember Gulag. The depiction of the Gulag itself is also very striking and definitely, those who claim it has been done for shock value would have a valid argument. With the slot still being so fresh, I can't really comment on what kind of lasting legacy it will have if any but it has definitely stimulated a discussion.

An Evolution for Online Slots
I suppose, the bigger question here is whether this signals an evolution of online slots as a medium. Are we moving into an era where designers are going to use the form to be more expressive and provide more challenging slots to go alongside the usual fare? Nolimit City has dealt with some pretty dark material in the past, and their products constantly receive praise from players and critics alike. If this is going to be the case, how will audiences respond? Is there room on the market for slots that are more stimulating thematically, or should this be left in the realms of art, film, and literature? It's hard to say right now, but given the easy-going nature of slots, my brain leans towards yes, these themes will not perform well here.
As I pointed out in the intro, the company also recently released Karen Maneater. This is a great example of the room for creativity that is left in the industry without treading into waters that could be deemed too controversial.
Slots, like other forms of entertainment, attract millions of people every year. They do have a platform which people could use to make a statement, and more and more developers could begin to consider these options.
Will developers be willing to take creative risks like this? The idea of slots, let's not pretend otherwise, is to make a lot of money. Dealing with heavier themes could be detrimental to that. Let's say, for example, a developer opts to make a theme about an event like Brexit with a strong pro-Brexit leaning. Doing so would alienate a lot of players, who, unless the slot was seriously incredible, would probably just go elsewhere.
A quick look around forums will show that Remember Gulag has divided some players. I have found many players who have said that they feel the game is exploiting dark times in their country's history, and that it has been released for shock value. Ultimately, I just think this is just going to be lost money.
The Verdict is Still Out
As a player, I loved Remember Gulag. Nolimit City really knows how to put together an engaging game packed with top bonus features. Thematically, though, the verdict is still out. Players will no doubt react to the slot in an interesting way, and it will stimulate discussion, which many, myself included, will see as a good thing. The change in name and some of the design elements, however, shows that the company had an idea they were treading into the exploitative territory. This will no doubt have many questioning its intentions.
This article delivers the thoughts and opinions of the author, and it doesn't represent the stance of GoodLuckMate.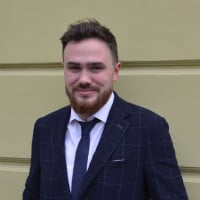 Liam is a skilled writer and journalist, highly regarded for his perceptive examination of the gambling industry. He specializes in online casinos and sports betting, and his work has been published in top-tier publications. Here at GoodLuckMate, Liam covers the latest industry news and has also authored various gambling guides, offering both beginners and experienced players in-depth analyses of games and strategies.