We live in a world where technology is one of the most dominating factors. Yet, despite digitalization, people also need socialization. In the first category, we see the rise of online casinos that let players enjoy games from the comfort of their sofa. In the second, we have social media allowing users to socialize and communicate. Well, if you combine those two concepts, you get social gambling! If you're someone who wants to explore the nature of social casinos, then you're at the right place. Check out our guide to social casinos below and discover how does social gambling work!
What is Social Gambling?
Social gambling is a form of gambling on social media where you get to socialize with other players. Social gambling includes playing with virtual currency that's not real money. Users can make in-app purchases, but they don't use the money to gamble.
Unlike typical online casino games, where the experience is more personal, social gambling is all about socializing. Meeting other players, chatting with them, sharing your prizes across social media, and gambling together with your friends are among its main traits. You can even learn things together, for example, you can learn how to play blackjack by analyzing your actions with your virtual friends or you can read our roulette guide and teach your friends about what kind of strategies they should use while playing roulette. Simply described, social gambling is the combo of social media or platforms and casino game action. It's unique, engaging, and very entertaining.
Features of Social Casinos
One of the best aspects of social gambling is that they allow you to interact with new people constantly. Keep scrolling to discover the features that make social gambling so special compared to the traditional iGaming experience.
Chat Window

– This is just a standard chat window where players can communicate. It's open for jokes, sharing experiences, and anything else, really. It's a great way to meet new personalities and chat about different games and mutual interests.

Avatars

– Players can design a customized version of themselves in-game. This feature will surely make your gameplay more enticing and personalized.

Playing with Other People

– It's always fun when you meet new people or when you play with your close friends.

Unlocking Awards

– While playing, you can get multiple accomplishments, boosting your motivation to continue playing the game. While standard games are usually about winning or losing, social gambling gives you progression and storylines.

Having a Profile

–

By having a profile, you enable your community members to find and communicate with you easily. Plus, you can collect awards, milestones, and whatnot.

Sharing Results on Social Media

– Unlike classic casinos, social ones encourage you to share your achievements with other players. They enable this with easy-to-use buttons and various mechanics.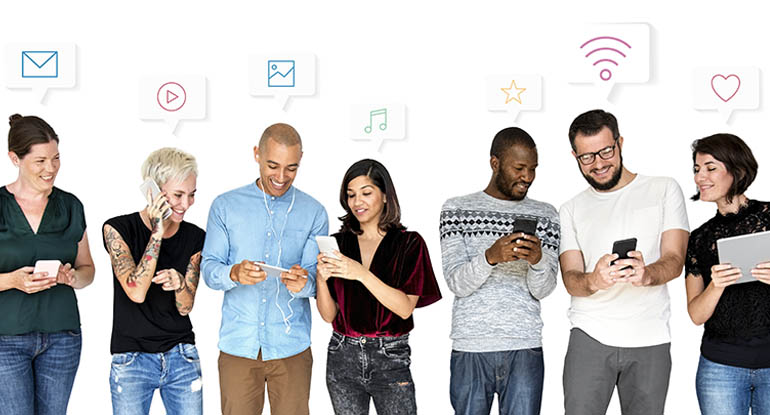 Benefits of Social Gambling
Social casinos, like any other gambling product, have both advantages and disadvantages. For now, let's have a look at the benefits you can come across when visiting social casinos. You will notice, most of the benefits are closely related to the main features of social gambling. After all, we're all here for the fun, right?
No risk involved

– Social gaming isn't the same thing as gambling. Playing at a social casino isn't gambling in the traditional sense because there's no risk involved. You won't have to worry about losing your money. Instead, you can indulge in all the good fun and be carefree!

Removes legal issues

– In countries where conventional online gambling gets prohibited, social casino games are, on the other hand, lawful. People worldwide can now spend more time playing games than they would otherwise be unable to play due to legal constraints.

Helps you practice

– Playing social casino games is a fantastic approach to improve your abilities. When you don't risk money playing, you can focus on the rules, how things work, and how to become better.

Sharing the fun with friends

– The most crucial benefit will always be the option to share the joy. You can invite your friends, create your group, and try to hit a massive jackpot together. That's the best feeling in the world, and no single-player game can provide it.

May spark addiction

- This con is a serious one as

playing slots for free

may spark problem gambling. Once addicted, players may want to try real money gambling at the new online casinos, which could lead to lots of monetary and emotional issues.
Examples of Social Casino Games
Social casinos are usually mobile apps you have to download to your smartphone or websites where you must register to play. There are also lots of options on Facebook, where you use your Facebook profile to join a Facebook slot or casino application. These are free to download and install but often include in-app purchases.
Some great options are the Big Fish Casino or Zynga Slots free slot applications. You don't need any cash to play here. Instead, there's a virtual currency that you use to place virtual wagers.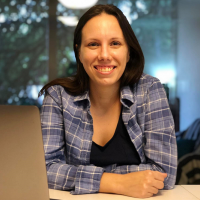 Milena is second-to-none when it comes to researching, reviewing, and recommending top online casinos. She stops at nothing when it comes to getting all of the facts and figures straight in each of her expert reviews. Plus, having worked as a writer within the iGaming industry since 2014, Milena has seen it all and is familiar with every aspect of online casinos.