Earlier this year, the University of Liverpool and NatCen Social Research published interesting results. According to their analysis, more than 420,000 Brits lost at least £2,000 a year betting and playing casino games. Whether or not £2,000 is a lot of money will depend on who you ask. However, there is one thing we can all agree upon – the costs of living don't get any cheaper.
Inflation, shrinkflation, and all other "-flations" the economic science has yet to define are popping up left, right, and center. The West has a burning housing issue; the East has a war in Ukraine. No matter where you look, things aren't exactly sunny and bright. Is the gambling industry capable of surviving 2023? And will we have enough money to gamble with by the end of next year?
Numbers Don't Lie
The chances that iGaming will face Titanic's fate are close to none. Gambling has been around in one form or another for centuries, and we don't need historical figures to realize it is here to stay. Flutter, one of the biggest gaming operators in the world, is noting a 14% increase in the number of casual customers. Entain is making big plans for Q4 2022. The World Cup should launch the numbers through the roof, despite all the controversies. Money does make the world go around!
Obviously, casino companies can look forward to a successful, albeit challenging, year. And the challenge could come from the customers they just gained. According to the aforementioned research, the majority of players who lose the most, live in the more impoverished areas. Although the study was conducted in Britain, I'm pretty convinced the same principles can be applied to every single country in the world.
The upcoming crisis (or is the crisis already here?) will mostly affect people who already struggle to make ends meet.
The Right to Play vs. The Right to Protect
A recent UK-based study by J. Affect Disord on predictors and patterns of gambling behavior across the COVID-19 lockdown explains that once players hit a breaking point in their lives, they can't shake off new habits that easily.
The results showed that players with lower levels of education, working for lower pay, and with narrower access to other kinds of entertainment will most likely gamble more often when things get rough. Additionally, they say that such behavior will continue, even after things get better. To put it simply – old habits die hard.
Local gambling authorities will likely push even more detailed and strict background and affordability checks, hoping to prevent such scenarios. Knowing the financial stability of its citizens is at its lowest, it is to be expected the majority of authorities will meddle with as much as they can to keep gamers in line.
Still, no one can protect players from themselves. Once again, we'll see an exodus of gamblers ready to settle for brands operating on the black market. And we all know what that means: no proper protection, a lack of responsible gaming tools, plenty of unfair bonus terms, and other bits and pieces that can make your life a living hell. This is where all of us in the industry must step up our game!

Raise Awareness in the Right Way
The year in front of us won't be a carefree one. Even though the affordability of gambling will decrease, people will still wager. For many, it will be the last ray of sunshine that is left, a beacon of hope if you like. The high price many will pay will become even higher if authorities fail to change the discourse and become more proactive.
I think we can all agree that responsible gambling campaigns are rarely a hit, and are more often a miss. It is not uncommon to see a safe gambling campaign by a gambling operator or organization that looks more like a typical ad than a classic awareness campaign. Somehow, despite great marketing teams, you could easily think it is borderline impossible to do a proper campaign.
In the year in front of us, I hope authorities will tackle this topic and pull all the right moves to increase the level of responsibility among gamblers, organizations, and operators. This will be a delicate dance of cat and mouse, as there is a danger of pushing players in the wrong direction. Or even worse, intimidating them away from solid brands.
For 2023, the message has to be simple, sound, and clear, with no fluff and no compromises. Also, we see organizations tackling the issue of unaffordable betting, but very few of them openly opposing black market brands. What's up with that?
Yes, it is pretty self-explanatory that players shouldn't bet at such a place. Still, desperate gamblers do desperate things, and it is our job as a society to remind them to stay on the right track. Many organizations mention this danger in their reports, yet they fail to address them publicly and take a stand against it.

A Change in Approach
If one thing is for certain in these uncertain times, it's that gamblers will gamble. With regulated brands or unlicensed casinos from the black market – for them, it won't matter until they face trouble.
And although I always advocate that we all must do our part, it is upon authorities to polish their PR. Specifically, almost every decision made by authorities is greeted with a frown. One doesn't have to be a PR expert to see why.
When governments and authorities initiate moves to protect players, they often sound like punishments. Credit card ban! Affordability checks! No more VIP programs! List of banned casinos! It all sounds hostile and threatening. 2023 is as good a time as ever to help players understand we're all on the same team, and gambling is only fun if you can afford it.
This article delivers the thoughts and opinions of the author, and it doesn't represent the stance of GoodLuckMate.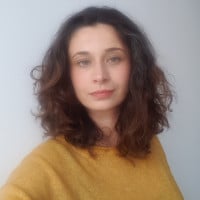 Borina Kopcic Pandur is a skilled and imaginative writer with years of experience in the gambling industry. As a writer for GoodLuckMate, she specializes in crafting detailed and engaging casino reviews that offer a fresh perspective on online gambling. With her unique writing style and profound industry knowledge, she provides readers with expert evaluations and insightful perspectives.