Sports betting apps provide punters with a dedicated space to browse the betting markets and place their bets. Nowadays, an app is not essential due to the responsive nature of mobile betting sites. Even so, a dedicated app is often the go-to option because of its secure nature and useful pop-up notifications. Most of the top-rated sportsbook sites offer a mobile app, but like most things in this world, some things are designed better than others. Functionality, user-friendly layouts, and security all come into the equation. Thankfully, we've done the hard work and created a list of the top 5 best apps for sports betting now. And yes, you can access all these on both iOS and Android devices:

Bet365 App
Bet365 is the biggest online sportsbook in the world and so the Bet365 betting app was always going to be a popular choice. You don't get to the top of this competitive industry without providing your customers with the best possible betting experience. In a nutshell, you still have all the functionality of the desktop. You can browse the many sports and click through to reveal hundreds of betting markets within each event. You still get full access to all the promotions and banking options that make Bet365 such a popular choice for punters across the world. It's easy to download the Bet365 sports app and you can fine-tune the settings to make use of in-play notifications. Bet365 is number one for a good reason and its mobile app plays a big part in that.

William Hill App
William Hill has been around and at the top of betting for many years now. Its mobile app for sports betting has had the benefit of a recent upgrade. This is a big reason why it has made it onto our list. Now you get all the experience and knowledge that only a brand like William Hill can provide, along with the modern functionality of a brand new sports betting app. It's the best of both worlds and punters can now make the most of the features and betting promotions all wrapped up in a single mobile app. Horse racing and football are the dominant sports here but don't let this put you off. The A-Z list still includes all the big sports from across the world and the app is packed full of features from live streaming to the bet-builder. It's a traditional brand reinvented for the modern world.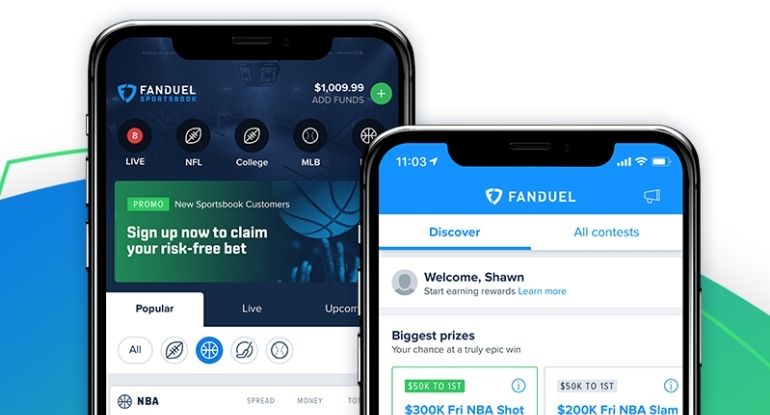 FanDuel App
FanDuel is commonly known for its fantasy sports betting but it also offers a decent sportsbook as well. It's huge in the US and many other punters from around the world continue to sign up to take advantage of the great offers and betting markets. Owned by Flutter Entertainment plc, FanDuel has one of the biggest online gambling companies backing them. So, it's no surprise to find out it has one of the best sports apps available in the industry right now. FanDuel has always been customer-centric like any betting brand should be. The instant live chat support is something that many of its users praise. But what it all comes down to is that this app puts you first. It allows you to place bets quickly to make the most of in-play markets which is a must for sports betting fans.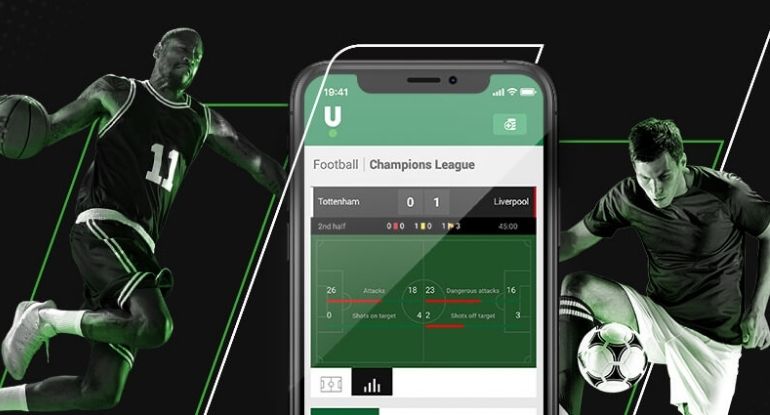 Unibet App
Unibet is a global superstar in the betting industry and it attracts punters from all four corners of the world. The reason we have included the Unibet app in our list is mainly based on the fact it delivers such a clean and simple layout. Navigation design is often where apps fall down. Clunky touchscreen buttons and complicated layouts are common issues. Unibet simplifies the process and puts everything you need right in front of you. It may sound like a simple feature but it means so much when you have such little screen space to work with. Live streaming has been an area of growth for Unibet and so now punters can watch thousands of events every year. Add to this the vast number of betting markets and first-class customer service and you have an excellent betting app.
LeoVegas App
LeoVegas is widely known for its casino platform but it also offers an excellent and ever-expanding sportsbook as well. That alone is not the reason why we have included this sportsbook on our list of the best apps for sports betting though. LeoVegas has always operated with a "mobile-first" attitude. So naturally, the app is something that works exactly as you would want it to. The fact that the mobile site has been designed to such a high level means that the transition to the app is almost unnoticeable. You still get all the features and functions that make LeoVegas such a popular gambling brand. Great customer support, multiple banking options, and a wide range of betting markets all stand out. If you want simple, hassle-free betting then the LeoVegas app should be on your list as well!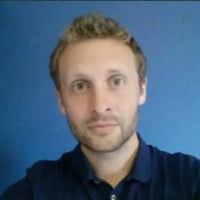 Steven Ford
Updated: 04 Aug 2021
Steve started his iGaming career back in 2007 and he has not looked back since. Various job roles for both global and startup casino brands have given him a deep and thorough under...