It can be understandably daunting for those who have a peaked interest in online casino games, but are put off by all of the payment stuff, terms and conditions or a lack of trust. Not to mention the overwhelming amount of choice available now. Also, there are many games that may first appear complex with their fast pace and unique lexicon. To ease you into things, we've created this guide so that your mind can be put at ease with useful information that will make you more than prepared to enter into a world of excitement and fun.
Before You Get Started
Before you can jump into the action, there are a few things you should make sure are covered first. To play casino games for real money, you will need to sign up at an online casino. If you are new to this, we recommend you check out our casino reviews right here at GoodLuckMate. They will provide you with a handy summary of the key features of each reviewed site, allowing you to establish the level of the casino's value and trust. This can cover aspects such as licensing, promotional availability and customer support quality. A site's service, including its availability of certain games, can also be affected by geography, as certain licensing or legal limitations can prevent some of all assets from being accessible to people residing in certain nations.
Virtual/RNG Games
To make things easier for you, we've put all games into two separate categories, virtual games and live casino games. Starting with virtual games, they are also often called RNG games as they employ random number generators (RNG), which are algorithms that formulate truly random outcomes wherever required in a game. This is the technology that allows online slot games to function, which are some of the best games to get started on. Even if you are completely new to casino games, slots provide an instantly accessible game with limited player input to keep the pace of the game flowing. Every spin of the wheels is a game round, where multiple different symbols are randomly ordered into a finished line. Payouts are then possible by hitting certain combinations of these symbols. More uncommon combinations can lead to bigger rewards like special bonus rounds or free spins packages.
The RNG software is also employed through table games, allowing players to pit themselves against the computer in games such as Roulette and Blackjack. Both of these are classics in the casino and for good reason. Their easy to learn, yet hard to master game mechanics means that it is accessible for beginners, while retaining the interest of veterans. The virtual iterations give you space and time to make your decisions, as it is only you and the computer with no time limits. These games also provide players with the opportunity to play in demo mode, using a fake money balance to place wagers with. This is great for learning the game without monetary risk, which is something not afforded to live casino game players.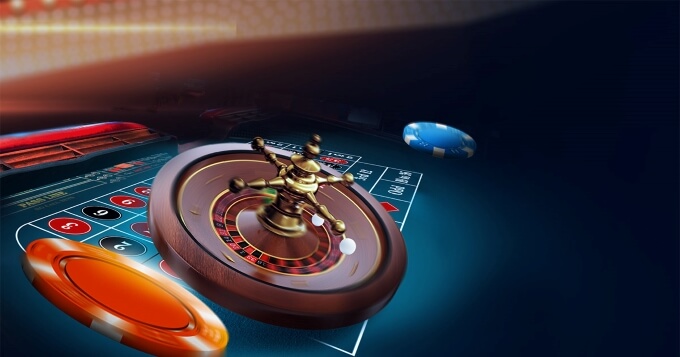 Live Casino Games
Live casino games use streaming technology to provide an instant feed between their studio and their player's screen. These studios are typically decked out in full casino attire with a bunch of tables and professional dealers to host you. This experience is the closest you'll get to playing in a casino without actually going to one. Here you can still enjoy some good games for beginners, such as the above-mentioned Blackjack and Roulette. Having the dealer in front of you and manually making all of the moves, while an integrated user interface informs you of all your possible options means that it is a much more beginner-friendly environment. You also have the advantage of spectating other players, learning from their wins and possible mistakes.
When playing online Roulette, most of the action is taken care of by the croupier, while players are simply tasked with placing their money on certain predictions for where the ball will land. These could be a specific number or a group of numbers. That's all you really need to know to start playing, but a lot of strategies can still be formulated by knowing the likelihoods and payouts of each bet. The same could be said for Blackjack, which again requires little input from the player. The dealer gives each player two cards and two to themself. The aim of the game is to score as close to 21 without going over that amount using your hand. Numbered cards are worth their respective integers, while face cards are worth ten points. Aces are special, as they can count as either a one or eleven, whichever is more favorable. Simply put, you can choose to keep to your opening hand or ask for another card to try and get your score up and closer to 21. Going over 21 means a Bust, losing your wager and keep in mind that you are only playing against the dealer and not the other seated players.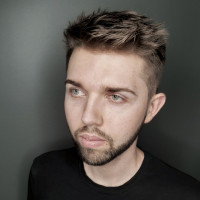 Nerijus Grenda
Updated: 13 Mar 2021
Nerijus is one of our top writers here at GoodLuckMate, and he knows exactly what casino players want to read about. He got started in the iGaming industry as a player, more specif...