Once in a while, you might come across an online casino or bookmaker based in Costa Rica. And you might ask yourself how trustworthy operators under this jurisdiction are. Unfortunately, this question is not that easy to answer. When consulting Google on this topic, you won't be able to find much official information about online gambling licenses in Costa Rica. This begs the question of if online casinos based in the country are properly regulated and licensed at all. Well, we have some answers. Keep on reading to find out more about the current situation.
Is Online Gambling Legal in Costa Rica?
Before we dive into the Costa Rica gambling license, there's one crucial question we must answer. Unfortunately, it's entirely illegal for residents of Costa Rica to gamble online. In fact, it's illegal for Costa Ricans to gamble at all on any games with random outcomes.
Yet, that's not the end of the story. When you look at Costa Rica gambling law, you'll find that the physical location of an online casino's server isn't where the gambling occurs. Hence, it's perfectly legal for companies to open up an online casino in Costa Rica. However, they're prohibited from offering their gambling services to Costa Rican residents.
Does Costa Rica Offer an Online Casino License?
If you're wondering, "Does Costa Rica have casinos?" the answer is a positive one. Not too long ago, the Central American country of Costa Rica hosted more than 300 online gaming companies. However, the numbers have dropped significantly in recent years. There is still no regulatory framework governing online casino games or eGaming. Therefore, there is no official Costa Rican online gaming license designed to deal with online casinos or sports betting sites. But why is it that so many online casinos are based in the country, then?
Instead of a typical gambling license, operators can apply for a so-called "Costa Rica data processing license" that enables them to set up a base within the country. This is relatively simple, affordable, and it provides companies with a lot of freedom.
The operations of online gambling in Costa Rica, as well as online gaming companies based there, aren't regulated, supervised, or specifically authorized in any way but still allow such services. Of course, this is great for operators, as they don't have any strict regulations to consider. On top of all this, it doesn't require a large investment to get the ball rolling. For players, on the other hand, this situation doesn't provide much safety or reliability at all. But we'll have a closer look at what that means later on.
A Costa Rican Gaming Board?
The former Costa Rican President, Luis Guillermo Solís, hoped to establish a gaming control board for online games. The Ministry of Finance has published draft plans to regulate this industry once and for all. The newly elected President Rodrigo Chaves Robles hasn't announced anything similar.
Since online gambling in Costa Rica is not regulated right now, there are no gambling taxes in the country. As a result, the plan includes an online gambling tax of 0.5% of the gross income of Costa Rica online casino operators to help fund the gaming control board. The new council was supposed to report to the Minister of the Interior and Police. But things constantly change, as well as regulations, so by the time you're reading this, new rules may apply. We aim to keep this page updated, but it's always good to double-check everything.
Furthermore, it has been proposed that casino licenses should be valid for a six-year period. The suggested Costa Rica gaming license cost is $50,000 annually. This proposal is the latest in what has been a long and (so far) unsuccessful attempt by the government to regulate the online gambling industry. None of this has materialized yet, and it's written in the stars if this plan will ever come to fruition.
Under the current legislation, Costa Rican gambling companies need $5,000 in legal fees, $3,600 for an annual lease, $500 for administrative costs, and $5,000 in annual renewal fees.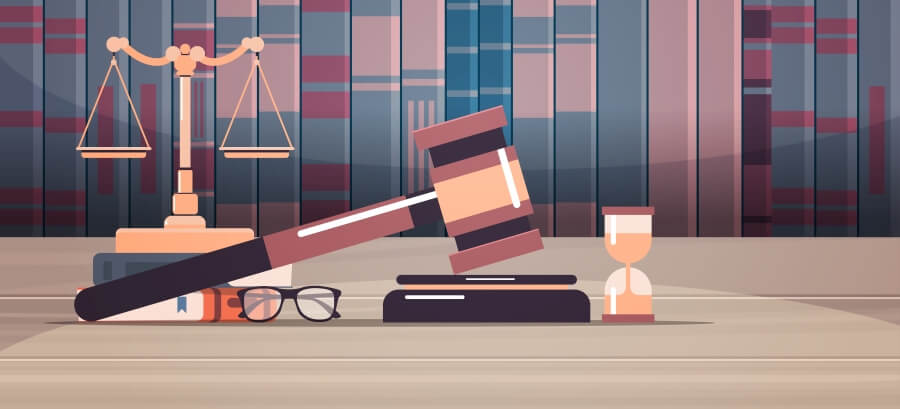 How to Get a Gambling License in Costa Rica?
Online casinos can't actually obtain a Costa Rica gambling license because such a thing doesn't quite exist yet. The government and authorities seem uninterested in dealing with sites that claim to have such a license. The only thing that matters to them at this point seems for online casinos operating from Costa Rica not to target Costa Rican players and not to use local banks.
Gambling businesses operating from the country actually need to obtain a so-called Data Processing License, which many present as a Costa Rica gaming license. As soon as they set up their offshore company and bank accounts, online casinos are ready to work outside the reach of other national authorities. That's why Costa Rican gambling sites often target international players, regardless if they're allowed to do so or not.
Pros and Cons of Opening an Online Casino in Costa Rica
The advantages of opening a casino site in Costa Rica are mostly from an economic standpoint. For instance, the main benefit that comes with operating an online casino in Costa Rica is the lack of taxation. That said, operators still need to cover tax rates for call centres.
Moreover, since Costa Rica casinos aren't subject to any gambling laws and regulations, operators have much more freedom when it comes to marketing. Similarly, responsible gambling restrictions are pretty much non-existent compared to other countries. Note that Costa Rica does enforce anti-money laundering regulations.
Yet, like all else in life, operating Costa Rican casino sites will come with downsides. The most crucial drawback here is the lack of a proper casino license. Casino operators will find it almost impossible to secure transaction services from reputable payment providers. Though cryptocurrency is more frequent in iGaming, the lack of other payment options is a huge disadvantage.
And while we're on the topic of drawbacks, everything we listed above could be interpreted as a downside too. Though the loose regulations might seem appealing, the reality is that players will always deem such sites unsafe. Hence, they'll turn to licensed and regulated online casinos instead.
From our side, we also always advise our readers to play at legal gambling sites that have all the necessary approvals to serve users from their country. In case you have an issue with the casino, you'll have someone to turn to for help. Offshore gambling sites are rarely – if ever – held accountable.
Playing at an Online Casino in The Country
Generally, we do not recommend playing at Costa Rican online casino sites. As there is no proper Costa Rica online gambling license in place at this point, you do not have any legal grounds if something goes wrong. So, the best Costa Rica gaming legal advice we could give you is to avoid these sites.
But maybe we should have a look at some of the key benefits for players that are playing at properly licensed online casinos instead. There are many other solid casino licenses out there, but which one of them is relevant for you highly depends on your country of residence. As an example, you could play at a casino site licensed and regulated by the Maltese gambling authority. This is one of the most trustworthy and renowned regulators in Europe.
Casinos under this jurisdiction can only offer provably fair games. Random number generators (RNGs) are subject to regular audits to make sure players have a fair chance of winning. Furthermore, operators under this jurisdiction must provide players with adequate tools to support them when it comes to responsible gambling. This includes deposit limits, time limits, and the option to exclude yourself from the site. If an online casino does not abide by the rules and fails to protect its players, it will be held accountable. Operators with the non-existent Costa Rica gambling license don't care about such things because they're facing no risks like losing their license, for example.
More importantly, the player can reach out to the licensor to seek help if he or she feels treated unfairly. There are also specific rules in place to verify players that contribute to a safe gambling environment. This keeps minors out of the casinos and helps to fight money laundering attempts at the same time.
The
Costa Rica Gaming License
– Conclusion
Though we have only scratched the surface of all the advantages that a proper casino license can offer you, there's one thing that can't be denied. You won't get any of these benefits while playing at an online casino based in Costa Rica. As of now, there's no proper Costa Rica online casino license, and the so-called "data processing license" is not an adequate replacement for it. So, we strongly recommend you stay clear of Costa Rica online casinos. Put simply, gambling in Costa Rica online casinos might not be worth the risk when there are better options out there.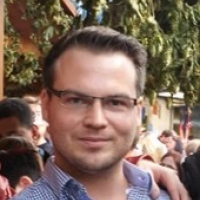 Andreas is our go-to guy for anything related to poker or in-depth guides. He's not only a former professional poker player, but he's also been working within the iGaming industry itself since 2014. Casino, Poker and Sports Betting are his main areas of expertise, in addition to anything and everything related to payment processes at online casinos.