Over the past few years, we have witnessed the trend of content aggregating platforms. Sometimes they are presented as a one-stop shop for all operators out there; other times they are introduced as the perfect opportunity for smaller gaming studios to find their place in the world. Truth be told, for operators, aggregating platforms are a blessing no one expected, yet everyone benefits. Players really couldn't care less, as long as they have a nice variety of games in front of them. But what about those indie suppliers, the brands that were promised so much in terms of visibility and reach?
Shared Spotlight: A Blessing or A Curse?
The iGaming industry is a tough cookie to crack. No matter how good your games are, chances are they will get lost under the hundreds of new titles appearing each year. Even the veterans in the industry who have been working for decades are lucky if an Average Joe can name just two or three of their games. Let's take Microgaming for example. From the top of their heads, players will probably remember Mega Moolah and Immortal Romance. Other games? Not so much.
The ever-growing competition makes it hard to create recognizable games, styles, and brands. For indie brands out there, using content aggregating platforms often sounds like a promise of visibility. Yet, promises are meant to be broken.
Firstly, the supplier's logo is often much smaller than the logo of the brand that runs the platform. We also have the fact that people tend to not know (or care) who created the game in the first place. So often, I see games listed as big-name brands that run platforms, even though they are the work of a much smaller company. It's a dog-eat-dog situation, only the aggregating provider is a Rottweiler, and the indie brand is a Corgy.
Is Brand Recognition Really That Important?
But Borina, you might say, being a recognizable brand is probably not that important for most of those studios who have just entered the scene. And you are right. As long as the bills are paid, and the mill continues, we are ready to give up on some of our hopes and dreams.

There is no denying that being a part of such a platform can be a shortcut to accessing certain markets which are notorious for their regulatory and administrative requirements. Signing up with a bigger provider leaves them to do all the hard work. Small providers are all taken care of, and accessing even the most complex and demanding market becomes smooth sailing.
Let's not forget that once you sign up with the big guys, your games spread at the speed of light. The home company finds new markets and new casino brands. It keeps up with all the trends and gives you access to millions of players worldwide. Aggregating platforms cut down integration times, and make things move seamlessly.
Still, one can't deny that cutting the middle-man is often the best thing one can do, and it becomes harder and harder to do so.
Gentrification of the Casino Scene
You have probably heard people complaining of gentrification, especially if you live in urban areas. It is a process that can be applied to many aspects of our lives but is mainly used to explain the phenomena of areas changing character once rich people and big businesses enter the playground. Instead of mom-and-pop stores, you get big franchises and hipster restaurants, resulting in demographic displacement due to increased costs of living.
With content aggregating platforms, casinos are in danger of being gentrified as well. As they take over the scene, it is much harder for indie brands to penetrate the market and sign up with the big casino operators. I have already seen several major casino brands that rely only on one or two aggregators, and why wouldn't they? They sign one deal and get a box of chocolates to serve their guests, instead of a fun-size chocolate bar.

Another real danger for the market is quantity taking over quality. Big aggregating platforms are big because of the number of small suppliers they work with, not because of superior games. If they start competing to achieve a bigger number, we probably won't be having a good time anytime soon.
As said previously, players probably couldn't care less about the existence of these problems, as they rarely focus on iGaming politics anyway. They want fun games and great payouts. However, with gentrification, and the market shut for independent casino content providers, they won't be introduced to some of the excellent games out there.
Finding the Middle Ground
Although it might seem aggregating platforms are nothing but a danger to the colorful world of iGaming, the truth is far less intimidating. They can be a good tool when used wisely, and more importantly, when held to high standards, while leaving some room for others to wiggle their way in.
At the same time, the harsh truth is that the casino industry operates in a capitalist society, where everyone wants to take the largest market share they can while spending the bare minimum. That's just how the market operates. I am not for state intervention, but I am for implementing high standards in your own company.
Once again, the future will show whether content aggregating platforms were a curse disguised as a blessing. Or perhaps even the other way around? I am pretty sure plenty of small studios will simply switch to doing something else, or even close their doors once and for all. Do I feel sorry for them? A little bit, but knowing that the iGaming industry is always up to something new and exciting, I probably won't shed too many tears.
This article delivers the thoughts and opinions of the author, and it doesn't represent the stance of GoodLuckMate.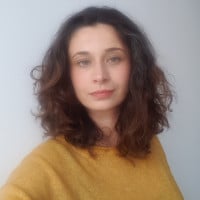 Borina Kopcic Pandur is a skilled and imaginative writer with years of experience in the gambling industry. As a writer for GoodLuckMate, she specializes in crafting detailed and engaging casino reviews that offer a fresh perspective on online gambling. With her unique writing style and profound industry knowledge, she provides readers with expert evaluations and insightful perspectives.