Lottery has been a popular choice for people that enjoy entertainment that comes with games of chance. Lately, such games have become even more popular in Europe and quickly infiltrated the iGaming world. People seem to need hope for life-changing prizes now more than ever. So, with the accessibility of online lotteries, consumers have turned to this thrilling hobby. If you want to try your luck alongside millions of other players, you've come to the right place. GoodLuckMate handpicked the fastest-growing lotteries across Europe for anyone that wants to enjoy some lotto action.
EuroMillions
Launched in 2002, EuroMillions is the biggest online lottery site in Europe. This lottery platform is available across nine European countries. This list includes Spain, France, The UK, Austria, Belgium, Ireland, Luxemburg, Portugal, and Switzerland. This lottery has a guaranteed minimum jackpot of €17 million. Moreover, there's a Superdraws jackpot that goes up to €130 million! Note that the minimum play for the game is one line per draw, and each line costs €2.50. In EuroMillions, the players must get seven correct numbers to hit the jackpot. You get to pick five numbers from one to 50 and an additional two from a pool of 12 numbers.

Eurojackpot
Eurojackpot was established in 2012 and is Europe's second-biggest lottery. Over 15 European countries can participate in the game-of-chance, including Germany, Slovakia, Sweden, and Hungary. An interesting fact is that Spain is the only country that engages in both Eurojackpot and EuroMillions. The starting jackpot amount is €10 million. Though this might seem like a modest number, remember that it can quickly pass €90 million. During the game, players need to get five correct numbers from one to 50 and an additional two from a 10-number pool.
Vikinglotto
Vikinglotto opened its doors in 1993 and is available to several European countries. These include Slovenia, Lithuania, Finland, Iceland, Sweden, Denmark, Latvia, and Norway. Players get to select six numbers from one to 48, plus a "Viking number", from one to eight. Note that it's likely for the same number to appear twice in one draw since the bonus number is drawn from a separate pool. The player that matches all seven numbers wins the jackpot. That's why it's vital to choose your lottery numbers wisely. The Vikinglotto jackpot starts at €3 million and goes all the way up to €35 million.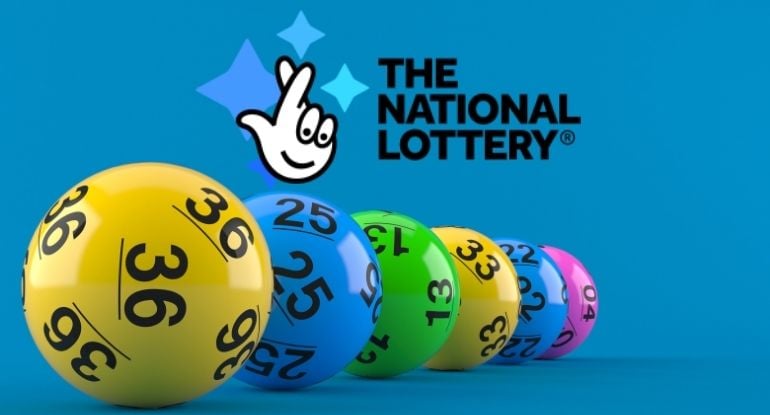 UK National Lottery
Established in 1994, the UK National Lottery is the oldest lottery platform in the United Kingdom. The jackpot here starts at €2 million and can grow to a maximum of €33 million. To play, you need to choose six numbers from one to 59. Alternatively, you can go with a 'Lucky Dip' and get a random array of numbers. Players can choose up to seven lines on each slip or buy up to ten slips at a time. A few interesting facts are that the winnings are completely tax-free and get paid as a lump sum. Moreover, 53% of the funds spent on the lottery games go to the prize pool, while 25% are donated to charities.
Irish Lotto
The Irish National Lottery appeared on the scene in 1998 as a replacement to the Irish Hospital Sweepstakes. The game occurs on Wednesdays and Saturdays and comes with eight prize tiers. The jackpot amount starts at €2 million. Players are allowed rollovers, which can quickly raise the jackpot to at least €6 million. To play, you need to pick six numbers ranging from one to 47 and a bonus number. Participants need to guess all six numbers to win the jackpot.
French National Lottery
Launched in 1976, the French Loto is one of the oldest lottery games on the continent. The smallest jackpot amount is €2 million, and each rollover increases it by a million. Players can purchase the ticket online or at an authorized retailer for €2.20 per line. To play, choose five numbers from one to 49, plus a PowerBall number from one to ten. You need to match all five numbers, plus the chance number, to hit the jackpot. The draws take place three times a week – every Monday, Wednesday, and Saturday.

Italian SuperEnalotto
In business since 1997, SuperEnalotto is Italy's number one lottery provider. Players get access to a jackpot pool that starts at €2 million and goes over €100 million. The draws occur on Tuesday, Thursday, and Saturday at 20:00 in Rome. Players need to choose six numbers from one to 90 and match them to win the jackpot. You can also pay extra for a 'SuperStar' number. Though it's not a bonus ball, it can get you a consolation prize if you don't win the jackpot.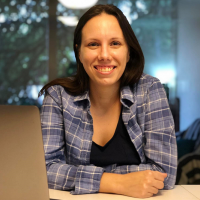 Milena Petrovska
Updated: 03 Jun 2021
Milena started her journey in the iGaming industry as a full-time English Content Writer back in 2014. It didn't take long for her to become passionate about this fast-growing mark...