There's no doubt that 2021 will see a lot of exciting developments in the iGaming industry, but none more so than the prospects of flourishing, emerging markets. Latin America will be key on the agenda here as the area possesses extraordinary potential. Many countries have already made the decision to regulate and control online sports betting and casinos. And while many of these countries are seeing steady growth, it is those with the more liberal and favorable regulations that provide the most exciting prospect for enormous growth in the near future.
The Sleeping Giant
A lot of South America is at odds with how it should handle online gambling. Countries like Ecuador and Brazil have taken the stance of prohibiting it all together – except in the form of state lotteries. That said, Brazil is one of several countries that are looking to reform their gambling laws, along with the likes of Mexico and Bolivia. Brazil and Mexico both have large reforms currently under consideration, so we could soon see huge developments. Brazil has been widely deemed the 'sleeping giant' of Latin America. However, efforts shouldn't be entirely focused there, as there are several fantastic opportunities for the iGaming industry to fulfill.
In many other Latin American (or LATAM for short) countries, the laws are nowhere near as strict. The consensus seems to be that, while it may not be officially regulated, it is also not actively discouraged. Governments in the likes of Bolivia and Nicaragua have actively encompassed online gambling in regulations, while Argentina has left everything to the provincial governments. So, let's look at some of the key gambling markets across the region…
Argentina
Argentina is one of the few Latin American countries with a thriving online gambling and betting sector. The gambling industry in Argentina is estimated to bring in $2.4 billion in revenue and because of the current economic conditions, the government has announced that the online betting tax would increase from 2% to 5%. The country is strict on regulations and ensures that advertising is only targeted toward adults. The LATAM nation is certainly doing things right as its betting industry is soaring.
Brazil
A law was changed in 2018 to legalize some aspects of sports betting. However, this has currently been delayed. These changes are expected to be pushed through by the summer of 2021 and gambling in Latin America's biggest economy is set to flourish. The nation is a dream for prospective sportsbook operators with a population of 200 million people that are football and sports-mad. Plus, 63% of them have access to a mobile phone. The sports betting market in Brazil is anticipated to be worth north of $1 billion. This year, we should see that come to life.
Chile
Chile expects to announce a bill that will see both online casino and sports betting regulated from the first half of this year onward. This is expected to be huge news for Latin American gambling as Chile opens its doors to operators and a whole new market is set to be contested.
Colombia
Colombia boasts a population of more than 50 million people. Some 56% of people there own a mobile phone. The country is also big on football, which makes Colombia the perfect place opportunity for online sportsbook sites looking to expand into new markets. The government in Colombia legalized gambling in 2016 and it has seen steady expansion since then. However, 2019 saw a rise in taxes from gambling of 106% on the previous year – this could give an indication of the boom we expect to see in the country.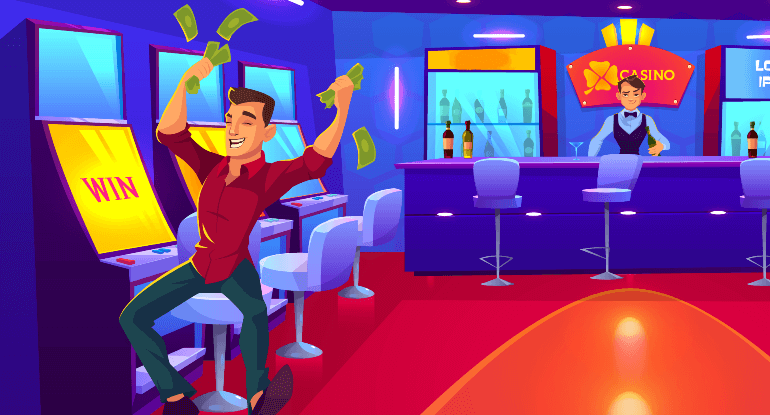 Costa Rica
Costa Rican gambling laws prevent gaming companies from offering services to Costa Rican citizens. However, that hasn't stopped almost 450 companies from basing themselves there. They use it as a base to target players from other jurisdictions and if the Costa Rican government ever changes its legislation, they are perfectly placed to take advantage of a huge new market.
Ecuador
Betting has been illegal in Ecuador since 2012. However, a recent push from the Association of Former Casino Workers has seen the conversation brought back into the spotlight. They are claiming that Ecuadorians are traveling into neighboring Peru to place their bets and that this is taking up to $45 million out of the economy. Of course, such eye-watering figures are being taken seriously by the powers that be. If there are favorable changes to the gambling laws in Ecuador on the cards, this nation could become a key player in the Latin American gambling industry.
Mexico
With a population of 120 million people and many sports lovers, there is always going to be a huge potential market for both online casinos and sportsbook sites. Technology across the country is fairly strong with most residents having access to the internet and mobile phones. Therefore, Mexico provides the perfect platform for expanding casinos and betting companies.
Nevertheless, the truth of the matter is that betting is largely prohibited in the LATAM country. However, there are many loopholes and interpretations of these rules, which means there are thriving gaming and sports sectors with locals having a particular affiliation with football betting. The country has phenomenal potential for the betting industry. There are estimates that it could be worth up to $450 million – currently, only $50 million of that is coming from fully authorized and legal operators. A shakeup in the Mexican gambling laws could see the market thrive.
Nicaragua
Nicaragua's gambling market remains predominantly underdeveloped. Back in 2001, both land-based and online casinos were legalized and were regulated by the Ministry of Finance, who then started the Casino Control Council. Most betting is available in Nicaragua and it could be one of the countries that will benefit and profit from a reliable framework being set in place.
Panama
Almost all forms of gambling are regulated in Panama. Licenses cost just shy of $50,000 and have a strict set of rules and regulations with which betting companies must comply. Tax is 10% of Gross Gaming Revenue and brings the governing bodies plenty of funds. A full range of casino games is available, as well as most sports betting and motorcar betting. There are limitations, though, as lotteries are not allowed and neither are amateur sports, political elections, or horse racing wagers.
Paraguay
Paraguay's take on gambling is fairly relaxed and almost all forms of betting are legal in the country. However, only one company is licensed to provide bets and this generates roughly $4 million a year in taxes for the government.
The Most Developed Gambling Markets in Latin America – Conclusion
With legislative changes due all over the continent in 2021, the Latin American betting industry is set to thrive this year. You can bet that there will be many sportsbooks and online casinos ready to pounce and take a piece of the action when the virtual doors open up. So, watch this space!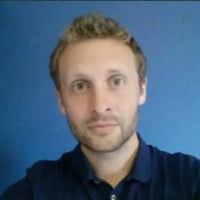 Steven Ford
Updated: 13 Apr 2021
Steve started his iGaming career back in 2007 and he has not looked back since. Various job roles for both global and startup casino brands have given him a deep and thorough under...