Blink for a moment and you could easily miss a dozen new casino game releases. The industry moves fast! Plus, developers are constantly thinking of new and clever ways to make their games all the more exciting than the last. The first thing you will likely notice about a new slot game is its theme. This is what ties all of the graphics, audio and game mechanics together into one seamless presentation. We all have our favorite themes. While more niche ideas can offer something fresh, some themes will always be classics. Here we will be looking at some of the most popular slot themes of 2021. Many of which have remained popular for years, if not decades, and are still going strong to this day.
Licensed Slot Games
The past decade has given us some of the best TV series ever broadcasted. Let's not forget the revival of many beloved movie franchises. Incorporating these licensed properties into slot games is the perfect blend of two different forms of entertainment. There have been tons of licensed slot games in the past. Game of Thrones, Narcos, Jurassic Park and Jumanji, to give a few examples This year saw Microgaming launch Terminator 2 Remastered. This is an updated version of a previous release. The benefit of these games is that they are fully authorized to incorporate art and music directly from the property that is being licensed. That's why Microgaming is able to have pictures of Arnie and the actual Terminator robot in their Terminator 2 game. Audio is also a big part of slot games, lending itself beautifully to bands and licensed music. But, we have decided to separate these games into their own category, as there are so many great examples.
Musical Slots
We can't be the only ones who have plugged in their own music when a slot game's audio just wasn't vibing. Some slot games deserve your audio attention though. Especially when they are licensed to provide classics from the likes of Jimi Hendrix and Guns N' Roses. This year saw the release of House of Doom 2: The Crypt. This is in collaboration with the Swedish metal band Candlemass. We are not sure what it is about rock and roll and metal genres that seem to be so popular with slots over other genres of music. We are not complaining though! Sabaton and Ozzy Osbourne riffs do a great job of getting the adrenaline pumping when those reels start spinning.
Mythical Themes
We grant you that this is quite a broad theme. Yet, it was simply too close a call to decide between Egyptian, Norse, Greek, East Asian and other beloved mythologies. These types of games have always been popular. There are still plenty of new releases steeped in classic mythology. Just to name a few examples of recently released mythologically inspired slot games, there are; Temujin Treasures by Pragmatic Play, The Green Knight by Play'n GO and Aureus by Crazy Tooth Studio. We would be remiss to also mention some classics that weren't released this year. After all, they are still prime examples of how mythology has remained a mainstay of slot game themes. Book of Dead and Hall of Gods have both been on the market for years and continue to be enjoyed by countless people around the world.
Western Themes
Exploring the frontier, prospecting for gold and hunting or helping outlaws. These have all been classic concepts of slot games for years. The Wild West is, excuse the pun, a goldmine of grand tales and epic showdowns that casino game developers have found interesting ways to adopt into enticing bonus rounds and other mechanics. Dead or Alive II and High Noon are both good examples of popular Western slot games that still have high player counts years after release. This year saw the release of Desperate Dawgs by Reflex Gaming. The game adds a canine spin on the classic Western showdown. There are no doubt plenty more future releases filled with cowboys, saloons and shootouts just around the corner. Until then, there are plenty of already released titles that fit the bill.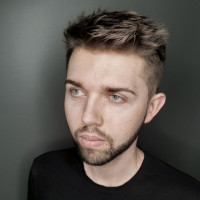 Nerijus Grenda
Updated: 09 Apr 2021
Nerijus is one of our top writers here at GoodLuckMate, and he knows exactly what casino players want to read about. He got started in the iGaming industry as a player, more specif...