Did you know that in this day and age, the Netherlands still hasn't solved the whole issue of providing remote gaming licenses? While the previous statement might sound like an exaggeration, it is not far from true. If we are lucky, we will witness a new dawn for the European iGaming industry on April 1st, 2021, when the Remote Gambling Act should enter into force in the country of tulips, cheese, and clogs. And if it gets delayed once again? Well, the joke is on us! It will be April Fools Day after all! So what exactly is going on in the Netherlands and how did something as important as online gambling regulation turn out to be an ordeal spanning several years? And why is it happening right now, after such a delay? I have a theory.
Covid 19 and Financial Crisis
You see, when we talk about the legalization of online gambling everyone mentions the same buzzwords: customer protection, safe and responsible gaming, secure and licensed, regulated, blah, blah, blah… and then shyly, every now and then can you hear words like "revenue" and "tax". And yet, it is more often about money than not.
I am sure that no one needs a throwback to the year 2020, but I'm gonna do it anyway. It's February 2020, and millions all over the world are planning their vacations. Most of us even had some sort of travel abroad scheduled. And then the virus slapped us so hard, we are still recovering. I'm not talking about the sold-out toilet paper and tuna cans. Constant lockdowns, restricted travel, and financial uncertainty are making life difficult not only for us small folks but for lawmakers as well.
The Netherlands is a major tourist destination. In fact, it is so popular that the local authorities are struggling to keep it sustainable, yet the year 2020 is not something anyone ever wanted. It left the streets of Amsterdam, and other major cities, completely empty. And what does that mean, exactly? Well, huge losses in the state's budget.
In the meantime, all those "locked up" Dutch had only so many Instagram posts they could like and Zoom calls to make every single day. With everything else shut down, they could either binge-watch Tiger King (recommend) or Bridgerton (don't recommend), or join one of those flashy websites offering cool games. Ah yes, online casinos. In my opinion, the government approves the money leaks only when it is beneficial for them (like huge bureaucratic apparatus, and trust me, I know all about it because I'm a Croatian and we're champions of bureaucracy); yet when the money leaks in a different direction, they tend to make things move insanely fast.
Legalization Can Bring Easy Money
I have to admit, there is no data on how many Dutch actually play at illegal online casinos or how much revenue they generate, but there is a historical pattern of governments legalizing certain businesses when it seemed beneficial for them. And the Dutch take first prize in this competition with their legalization of cannabis and prostitution. And let's be real, online gambling is a high-end industry by comparison.
The authorities can make some fine money on the gambling licensing process, encourage employment on a local level (great for the image, and winning the next elections, I dare to say), get their share of tax revenue, and even collect taxes from players who win substantial (or even only symbolic) amounts! I would go as far as to say - it's easy money for the Netherlands. And that is one of the main reasons why the Dutch gambling law that was initiated in 2019 (20 years after online gaming became a mainstream thing) is coming into power in 2021.
But there is more to it, and it's also related to state finances.
The Netherlands and Its Reputation
Ask any person passing by what is most recognizable about the Netherlands, and the answer will be pretty clear. You know it, and I know it. Everyone knows it, and the Dutch seem to be sick of it. Well, they can love it or hate it, but an average citizen of the world will have only two answers - marijuana and prostitution. I completely get why the Rijksmuseum is far less recognizable than the Red Light District, after all those years of Amsterdam being promoted as a party destination, but hey, I'm not the one in charge of their tourist board.
And that is the problem for the Dutch (not the fact I'm not in charge, but the fact they are recognized for two very contentious industries). In my opinion, that is also another reason Dutch authorities are switching their focus, and finally, after 20 years of existence of online casinos, open the doors to this lucrative industry. Or at least, it plans to do so. I'll believe it when I see it.
Having tourists who come to smoke a joint to enjoy other earthly pleasures was fine, as long as the Dutch could control it. But for the past ten years the shocking number of tourists, wild stag and hen parties, rising prices of rent, and basically unbearable living conditions, have made the Netherlands reconsider its branding strategies. Yet, if you cut at one end and diss your biggest selling points, you have to figure out how to compensate for the money you lost.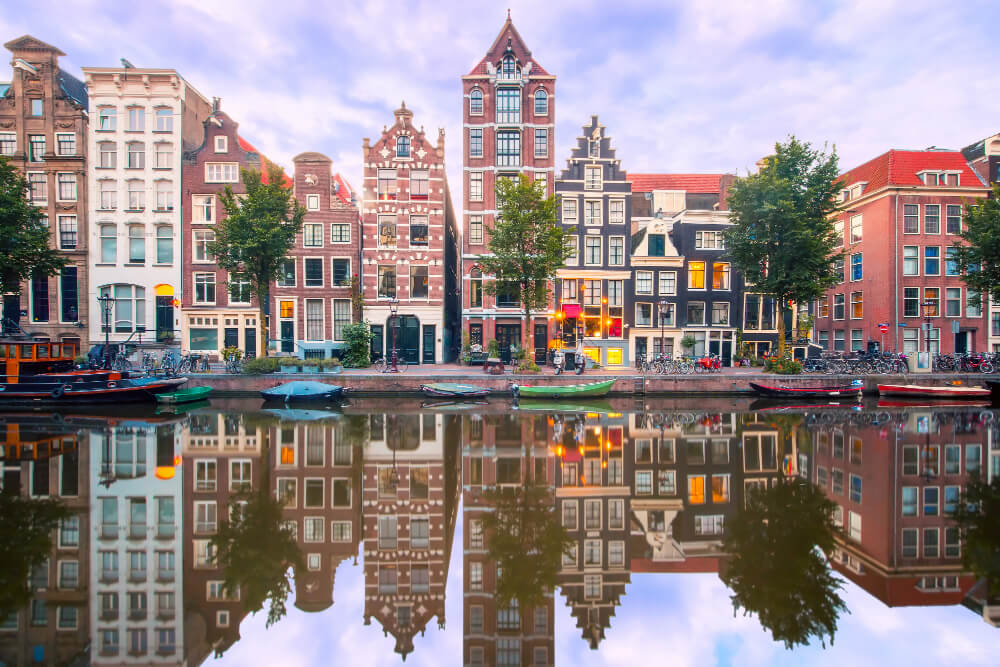 Is the Global Pandemic Actually Helping the Gambling Industry?
All the lockdowns and travel restrictions have helped the Netherlands reset its tourism. Plus the entire Pfizer-AstraZeneca-COVID-passports scheme makes it clear that it will take at least a year or two for things to become normal again. The authorities, therefore, have some extra time to figure out what to do about the image of the country and find alternative sources of income, in this case, thanks to legalizing online gambling. Because remember, they will not only allow new iGaming companies to enter the market but also give existing brands a chance to further develop their portfolio, which will definitely require an extra license or two. And transferring some cash to the state's bank account.
What does it have to do with tourism? Well, the Dutch are focusing on more "quality" tourists that visit museums, spend money at hotels, and don't crash at student dormitories or get involved in squatting. Considering it will take some time to attract the "right kind of people" (which will definitely affect the free-spirited image of the country, and especially its capital), the rescue comes in the form of online gambling legalization, which will, almost inevitably, lead to more liberal market of land-based casinos as well. And who can afford to gamble at luxurious casinos or resorts? Those who have more financial power. The "good type". And just like that, we see a solid influx of money into the treasury, with almost no effort or investment.
Legalization Is More Complicated Than It Seems
Of course, one of the big (and very much welcomed) consequences of the legal market will be customer protection, and more betting and gaming opportunities, especially if the Dutch authorities decide to implement the quite liberal and open-minded approach. But let's not fool ourselves by thinking that the lawmakers are ever so concerned for our wellbeing. They are focused on their own, and if along the way they can protect citizens, as well - so be it.
If a government is really worried about the safety of online punters and gamers, it will act immediately, as soon as first unregulated brands show up on the market, not just when they are faced with financial difficulties and the wrong public image. Also, I believe there are other things a solid lawmaker should focus on rather than just providing licenses. What about the protection of minors? Advertising practices? Sponsorships? Fines for not complying with the law? How efficient will the courts be in prosecuting companies? One law is often not enough, as proper legalization frequently requires amendments on media laws, criminal laws, and whole new departments within existing official bodies. And that can take ages to happen in a way that is beneficial for players.
If you are Dutch and reading this, don't hold your breath waiting for the first licensed online casino. Even if the new law comes into power on April 1st, you will probably need to wait till October to witness the first licensed brand, and then probably a couple of months more to finally find the one that works for you. When it comes to online gambling, keep in mind that no government can protect you as much as you can protect yourself, so act responsibly and do your research.
This article delivers the thoughts and opinions of the author, and it doesn't represent the stance of GoodLuckMate.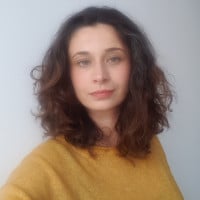 Borina Kopcic Pandur is a skilled and imaginative writer with years of experience in the gambling industry. As a writer for GoodLuckMate, she specializes in crafting detailed and engaging casino reviews that offer a fresh perspective on online gambling. With her unique writing style and profound industry knowledge, she provides readers with expert evaluations and insightful perspectives.