Heading to the casino can sound very exciting. First-timers usually have a high expectation, courtesy of Hollywood films. However, you best make sure it doesn't turn out to be a daunting experience. Yes, like two sides of a coin, a trip to a casino can end up badly as well. First-timers making mistakes is inevitable. But, you have nothing to be worried about as we have your back. We are going to discuss some of the things you need to be aware of before heading to a casino.
Age Requirement
Casinos usually have a strict age limit for people wanting to participate in gambling games. Depending on the state, the age requirement may vary from 18 to 21 in the United States. However, in Europe, it's mostly 18 years of age. Therefore, don't forget to carry a valid ID card before heading to a casino.
What Are the House Rules?
House rules are the rules of the casino which are usually posted outside the casino. Or you can simply ask an employee for the house rules. These rules may include no photography inside the premises, or restrictions on smoking and drinking, or that visitors have to maintain a strict dress code.

Change Your Cash Into Chips
To place bets in a casino you will need casino chips or bets. These can be exchanged for cash either at the table or at the cashier's cage. Make sure to take enough cash to avoid visiting the ATMs often, and that you don't run out of safety money.
Know the Games
A casino usually has a wide range of games. Therefore, research the games offered before heading to a casino. It's wise to practice beforehand to be more comfortable when playing at the table. Nonetheless, if you have queries regarding any game, feel free to ask the staff.
Don't Rush
Always remember that a casino is a place of entertainment. Don't lose yourself in the obnoxious lights, and the swarms of people and activities. Take a look around and get an idea of the casino you are visiting. Learn about what it is offering and don't be ashamed if a minimum buy-in is all that you can afford. Having fun is the main goal.
Know Your Limits
Each table has a minimum and maximum betting limit. The thrill of the casino may be overwhelming but it is crucial that you keep track of how much you are spending to avoid any inconvenience. Thus, you can also calculate how much risk you can take and when to call it quits.
Check Out the Slots
You don't always have to sit at a table to enjoy a casino. Remember those scenes in movies where the coins burst out of a slot machine. Give that a try. These slots games are easy to play and they also offer huge jackpots for players. But remember, slots are designed to favor the casino rather than the guests.
Take Free Lessons
A lot of casinos offer free lessons in the morning. Experts give out instructions to new players for various games. These games also have better odds than the rest. You not only learn to play a new game but also have fun and a casino experience. This is usually done to entice guests to gamble more.
What's the Tipping Etiquette?
It is a nice gesture to tip the service person who catered for your drinks and table. Be it the waitress or the dealer, guests usually tip the staff whenever they visit a casino. However, not all casinos encourage tipping. Therefore, know the standard practice before heading to a casino.

Want to Gamble With Other Players?
As mentioned earlier, a casino hosts a wide array of games. Table games such as blackjack and baccarat are usually played against the house. This means you will be up against the casino itself. However, if you wish to gamble against other players, look for a card room.
There's a Waiting List
These card rooms are often bustling with people and therefore, seats at the table aren't readily available. There's a waiting list for players. Put your name down on the list and the staff will call you once a seat becomes available.
Are the Drinks Free?
Heading to a casino, you are most likely to have a drink or two. Did you know that a lot of casinos offer complimentary drinks for gamblers? But then again, there are others who charge you for the drinks later. Hence, be sure to check. Also, alcohol makes you more eager to take risks. So, try to be in control of your alcohol intake.

Carry Extra Cash
Heading over to a casino is fun and all, but don't underestimate the expenses of the trip. Even if you skip on food and entertainment but sit at the table to gamble, chances are first-timers usually lose more money than they expect. Therefore, take an adequate amount of money before heading to a casino.
Just remember that you are heading to a casino to enjoy yourself. You don't have to gamble if you don't want to. Take a look around and enjoy the entertainment.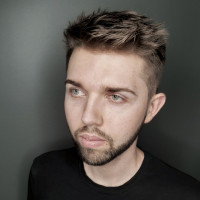 Nerijus Grenda
Updated: 15 Jun 2021
Nerijus is one of our top writers here at GoodLuckMate, and he knows exactly what casino players want to read about. He got started in the iGaming industry as a player, more specif...