Blackjack can be an enjoyable game when you are winning, but it can also be highly frustrating when you lose. This is especially true when you consider this casino game offers the player some of the best odds. Therefore, learning a basic blackjack strategy is going to be instrumental if you want to be successful in playing blackjack online. Once you learn how to play blackjack and get a hold of the basics, then other advanced strategies can also develop in the long run. So, without further ado, let's get into GoodLuckMate's top tips for playing blackjack.
Basic Playing Ideas to Keep the House Edge Low
So, why should you incorporate a strategy when playing blackjack? As you start the game, the house will have the edge over you. It typically ranges between 1% & 2%, depending on the type of blackjack game you are playing. Learning and sticking to a basic blackjack strategy can reduce this edge to as low as 0.5%. The house still has the edge over you, but it's your job to keep this as low as possible so that you have the best chance of winning.
How do you keep the house edge low? In short, the basic strategy for blackjack requires you to memorize the correct time to hit, stand, split, and double down your hand. Making these moves at the right time with the right cards will help to reduce the edge the house has over you. Thankfully, there are blackjack playing charts to help you memorize these moves. So, don't worry about trying to remember everything straight away.
Here are some of the best blackjack tips when first starting out:
Make sure to Stand if your hand is 12-16, and the dealer is 2-6.

Remember to Hit when your hand is 12-16, and the dealer has 7-Ace.

Always split Aces and 8s.

Use the Double Down when you hold an 11 against the dealer's 2-10.

Decide to Hit or Double Down on Aces-6.

Play Blackjack Like a Pro
Another one of our blackjack tips is to always look at the dealer's cards before you make any decisions. Do they have a weak hand with cards 2 to 7 or a strong hand with cards 8 to Ace? The dealer's cards will always determine the following action you should take next. Remember that in the long run, the casino will always win, but you will always have hot and cold streaks. Paying attention and understanding how to play against the dealer is essential if you want to get those hot winning streaks.
One other blackjack tip to keep in mind is to ignore the players around you and concentrate on your own game. This mainly comes to fruition when you are playing at real casinos, though, but it's worth remembering. At the end of the day, the decisions other people make around you will not affect your hand.
Have you heard of the infamous counting cards technique? Well, it's a popular blackjack strategy, with multiple movies taking inspiration from the concept. But it is not something you can take advantage of when playing online. Why? Well, online casinos use random number generators for video blackjack games. They also use a continuous shuffling machine during the live dealer blackjack games.
Essentially, online casinos know all about the card counting technique. They put all the necessary steps in place to prevent you from taking advantage of this much-talked-about blackjack technique.
Combining Betting Systems With the Basic Blackjack Strategy
One way to maximize your winnings and reduce your losses is to use the Manhattan 2-1-2 strategy. This is a blackjack strategy that helps you to capitalize on hot streaks and cut down on losses if you are on a bad run. For example, if your first bet is €20 and you win, the next bet would be €10. If you won again, then the third bet would be €20, and if that succeeds, your current profit would be at €50. However, if the third bet were to be a loss, then you would still be up €10. The key rule here is that once the dealer wins a hand, then you would start with the €20 bet and follow the 2-1-2 betting system again.
This strategy is a safe option, and it should help to keep your losses in check. Building your bankroll will be a steadier process, and the focus is based on your winning streaks. Combining this with the basic blackjack strategy charts, which you can find in our latest blackjack guide, will help you to optimize your next move, such as whether you decide to hit, double down, or split your cards. You may feel this is a lot to remember, so it may be worth practicing on a demo game or an RNG-based blackjack game first. This way, there is no time limit to rush you into a decision, and you can take your time and track your bets and decisions with care.
Tips for Playing Blackjack
– How to Memorize Strategy Charts
We can't very well make an article filled with tips for winning at blackjack without teaching you how to remember your strategy of choice. So, without further ado, here are some ways you can memorize your favorite blackjack strategy.
Flashcards

– you can use an index card and write the player's hand on one side and the move on the other. For instance, you can write '12-16' on one side and 'hit' on the other'.

Demo versions

– you can play free versions of blackjack to practice making the best decisions.

Make your own chart

– draw out a blank chart and then try to remember the right strategy for every hand.

Practice with a deck of cards

– deal yourself two cards and a dealer's upcard and decide how you would play the hand. You can keep a strategy chart nearby to check your answer.
Taking Advantage of Proportional Betting
Proportional betting is another blackjack strategy that can also help to improve your chances of winning at blackjack. It's based on the idea of controlling the size of your bets and increasing or decreasing the bet amount depending on the result of your last hand. Most professional gamblers will usually stake between 3-5% of their bankroll for each bet. Using the proportion betting strategy can increase your chances of making a profit. Again, this is an idea that focuses on steadily increasing your bankroll.
So, there is one repeating idea here, and that is you need to try and build your bankroll slowly and steadily. A "quick win" via impulsive betting will nearly always end in you losing money because there is no control and system in place. Make use of the basic blackjack strategy and try out various betting systems to find a process that suits you and your budget. Here is our summary of some of the top tips for playing blackjack:
Make sure you

learn the basics of blackjack

and know when to make the right calls.

Manage your bankroll. Only you know how much you can afford to bet and lose.

Know when to walk away and stop playing if you are in the middle of a losing streak.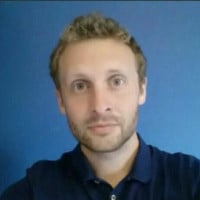 Steven is GoodLuckMate's casino veteran, having started in the industry in 2007! Although he knows everything about online gambling, it's sports betting that is his true passion. Additionally, he's not only our go-to writer for casino reviews, but he's also the one keeping the closest eye on iGaming companies, so he always knows what they are going to do next.