The first step before committing any money to gambling should always be to create a budget. This budget should come exclusively from your disposable income and should never be more than you are willing to lose. But say you already have a budget and are now looking at how to put it into effect in the most potent way possible. This guide will cover the basics that will allow you to stay within your casino budget.

Never Borrow Money To Gamble
Whether it is a one-off loan or a credit card that you are using to fund any type of gambling it is strongly recommended that you avoid entertaining the idea. Playing with credit can be a slippery slope that is simply too risky to even attempt. A lot of players have fallen into serious financial misfortunes after getting into a spiral of debt. This can even come down to external forces, such as predatory interest rates or other fine print that might be easily missed. It may appear harmless enough to take advantage of a one-off loan to cover your budget in a month with some unexpected outgoings. This can set a dangerous precedent that progressively becomes more accepting of using loans as an option.
Don't Ever Feel Like You Need To Bet Big
One of the biggest mistakes that newer players make is thinking they need to bet big, especially when playing at live casino tables. Whether it is due to a feeling of peer pressure or any other motive, you should generally avoid making any large bets in proportion to your budget. Yes, you might be able to get lucky and double your money betting on red and black in roulette, but you could also just as easily lose half of your budget in an instant. It is always advised that you bet proportionally to your current balance so you can extend your game time. Big wins can still happen from tiny wagers and playing more rounds is generally a much more effective approach than placing single big bets.

Keep Track Of Your Casino Budget
If an online casino doesn't give you direct access to your gameplay history you can always request it from the customer support team. Having access to this information can give you valuable insight into the incomings and outgoings of each game you play. You may, for example, have a feeling most of your money is being drained from playing roulette, but on inspecting the history you see that a few wins do in fact balance the score. It could then be a slot game you like to play that is slowly but surely burning a hole in your budget. It may then be best to switch to another slot game to see if things change. This could potentially lead to having more playtime with the same budget.
Use Limits
Licensed online casinos are required to put limits, such as deposit and spending limits that players can apply themselves. These are responsible gaming tools and are designed to help you to more effectively manage your casino budget. A deposit limit will set a hard cap on the amount you can deposit over a set period of time. You can also limit your playtime at the casino if you feel you are spending too much time gambling. Players can raise or remove limits, but this will come with a cooldown period. Lowering the limits will take effect immediately. If you already have a fixed budget in mind there is no reason not to take all the help you can get to stay within it.
Withdraw Your Winnings
So many players make the mistake of simply not appreciating their winnings. Even substantial wins can get lost amongst all the wagers of someone who has become too fixated on playing. Too often a player will deposit a modest amount like €10, get lucky and win €100 and just play through it all in a single session. If you are adamant about continuing to play, you could play with one half, while you withdraw the other. The winnings could be enough to cover a night of fine dining or even go towards a holiday you are planning. The important thing is that you make the most of it.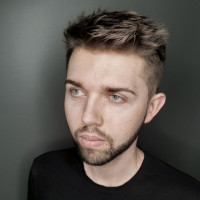 Nerijus Grenda
Updated: 16 Jun 2021
Nerijus is one of our top writers here at GoodLuckMate, and he knows exactly what casino players want to read about. He got started in the iGaming industry as a player, more specif...