The popularity of live casino gaming shows no sign of slowing down with more and more new players turning to the live dealers for social gaming interaction. The iGaming industry has always found ways to innovate and the live casino platform has been the most significant of those by far. A real casino atmosphere without leaving your home via crystal-clear HD streaming and professional dealers? What is there not to like! Top live casino suppliers such as Evolution and Playtech are always looking for ways to innovate and thanks to the increasing number of live dealer studios now becoming available, you have a lot of high-end casino games to choose from. Read on as we highlight the top five live casino games that you should be playing in 2021:
1 - Live Lightning Roulette
Live roulette was one of the first casino games to be given the live dealer treatment, but there is always room for improvement and innovation in the world of iGaming. Evolution is usually the go-to studio for most players and it is no wonder when they provide us with games like Lightning Roulette. This is roulette with some super-charged multipliers in place and so where your usual single number bet would typically pay out 35/1, here you can win up to 500/1 from one spin of the wheel. The game itself is managed by charming hosts that bring the game to life and the lightning numbers that get randomly selected each round are what the whole game is centered around. Lighting roulette is a new twist on the old classic and it will be one of the most entertaining live casino games of the year, without a doubt.
2 - Live Unlimited Blackjack
Playtech's Unlimited Blackjack is the perfect choice for when you just want to play without the hassle of waiting. Many of the popular blackjack tables can be full during peak hours but the Unlimited option from Playtech means that there is never any worry about waiting for space at the table. Unlimited means exactly as you would expect with the game allowing an unlimited number of players to bet at the same time. The game is played out to the basic Las Vegas strip rules and so anyone can step up and enjoy the experience. If you ever find yourself roaming the live casino for some blackjack fun during the peak hours then the Unlimited Blackjack tables will always be happy to accept you and your bets.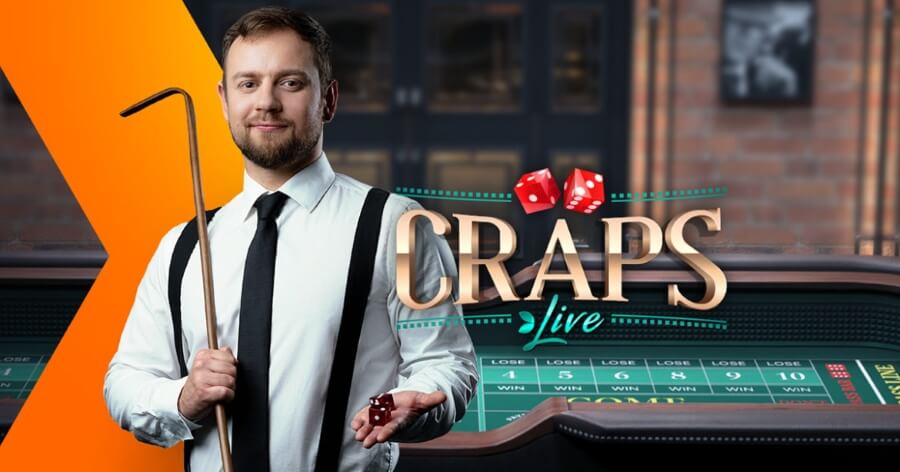 3 - Live Craps
Evolution's take on the all-action game of craps was a huge head-turner for fans of live casino gaming. Craps provides some of the best entertainment in the land-based casinos and so it was always going to be something that online players would be interested in. Once again, Evolution has managed to do the game justice, which is no easy task due to the general boisterous nature of craps. Many players deem the game to be complicated, but it really isn't, and this is what many players are finding out by playing the live casino craps game from Evolution. The friendly, professional dealers make the experience easy for newcomers and so we think that this live craps game from Evolution will be a top choice for the online casino crowds this year.
4 - Live Super Sic Bo
Evolution has yet again taken a game and given it a new twist for the live casino platform. Super Sic Bo is based on the classic Asian Sic Bo game, but with some new levels of entertainment added on. The game is one of the easiest to play and this is part of the reason why it will be so popular in 2021. Players like easy games with simple rules and Sic Bo offers exactly that. It is your job to guess the outcome of the three dice as they are rolled out for each betting round. However, Super Sic Bo brings some randomly, super-charged multipliers much like the lightning roulette game mentioned earlier on. You can win prizes with 1000x multipliers attached so you can quickly see the attraction. You would have never thought that playing a simple game of dice with live dealer hosts could ever be so entertaining, but try Super Sic Bo and you will find out what all the fuss is about!
5 - Crazy Time
Crazy Time has been around for a few years already but good-old-fashioned entertainment is hard to ignore. The game continues to provide fun and laughter as we progress through 2021, and no doubt it will be played for many years to come as well. Sometimes we just want to put the cards down or move away from the roulette table and just enjoy something a bit different. Crazy Time is the game that most players turn to when that moment arrives and the colorful and energetic hosts make the experience all the more entertaining. It is essentially a bonus wheel with several bonus rounds attached to it, but don't worry too much about the rules as the hosts will talk you through the game as it plays out. Crazy Time will always draw in the crowds and 2021 is set to be another popular year for this fun-filled, live casino game.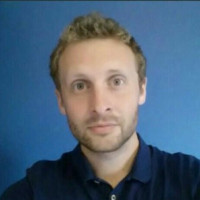 Steven Ford
Updated: 02 Mar 2021
Steve started his iGaming career back in 2007 and he has not looked back since. Various job roles for both global and startup casino brands have given him a deep and thorough under...