The best songs about casinos and gambling are all written by the legends we all hold close, near, and dear to our hearts. These songs are ways to express their love for the art of gambling. As a casino lover yourself, you should know about them. In this post, we're going to look at the best songs ever written about betting and gambling. From Kenny Rogers to Lady Gaga, everyone has their take here.
The Gambler by Kenny Rogers
The death of this Country Music legend in 2020 was a major shock to music lovers all around the world. To pay homage to his epic creations, we have 'The Gambler' as the first entry on our list.
The gambler is one of the most iconic creations by Kenny. His heartfelt thoughts resemble the legacy of gamblers from all eras. This amazing release from 1978 should be included in your playlist of country songs about gambling right away!
The Angel and the Gambler by Iron Maiden
Twenty years after 'The Gambler,' 'The Angel and the Gambler' was released. Iron Maiden is a household name among rock and metal lovers all over the world. This is one of the top rock songs about gambling, with the best lyrics ever written by the magicians of Iron Maiden.
The lyrics represent different aspects of gambling through the figure of speeches. If you know how rock songs go, you won't have any trouble connecting with it with your gambling adventures.
"Best make decisions
Before it's too late
Take all your chances
Take hold of the rein."
Said in iconic Iron Maiden style.

Poker Face by Lady Gaga
Lady Gaga is undoubtedly one of the biggest musical icons we have in the 21st century. 'Poker Face' was released in 2008 as part of Gaga's studio debut album, 'The Fame.' If you're looking for songs about poker and gambling, this should be your top pick, as the song is swarming with poker references.
The lyrics have been very cleverly crafted by Lady Gaga herself and RedOne. It reigned the top charts for years after release, once again reminding us that it's one of the best pop songs about gambling. This might be an epic addition to your playlist when you're sitting at home looking at the dealer's poker face!
Gambler's Blues by BB King
There is only one king when it comes to blues, and it's B.B. King. Did you know that he wrote a song about gambling as well named 'Gambler's Blues'? Classic B.B. move, right? He used one of his favorite guitars 'Lucille' to compose this incredible blues song about gambling.
The lyrics of the song draw references to shooting craps, rolling dice, and how he doesn't claim to be a gambling man. The song is dedicated to the complications of a relationship and compares them to gambling. To sum up the lyrics, it means you can have everything you want in life and lose everything one moment later.
Viva Las Vegas by Elvis Presley
Does he need any introduction? The king of rock and roll has rolled into Las Vegas to make money for a motor that will win him the Grand Prix. If you're on the hunt for songs about gambling and Vegas, this is a clear choice. Throughout the song, Presley refers to taking the stakes higher and how 24 hours in a day is not enough to make money.
All-time popular casino games like Blackjack, Roulette, and Poker are all mentioned in the 1970 release. You can add this song to your playlist as well as put the movie by the same name into your watchlist to enjoy the evergreen charm of Elvis Presley.
Ace of Spades by Motorhead
If you haven't listened to any of the titles by Motorhead yet, let 'Ace of Spades' be your first one. The epic rock song about gambling luck was released back in 1980. The bassist of the British heavy rock band used to dominate the slot machines at London pubs at that time.
The song has beautifully captured the essence of gambling. From how you win some and lose some to playing for the high one, everything is included in the lyrics. If you've been looking for a song that accurately resonates with your gambling taste, start with the Ace of Spades.

Desperado
If you're among those whose introduction with The Eagles was through 'Hotel California,' you must listen to 'Desperado.' From the album 'Desperado' released in 1973, this country rock song about gambling is an evergreen creation by the legendary Don Henley and Glen Frey.
The art of mesmerizing the listeners with lyrics is also prominent in this song. It tells you all about how the queen of diamonds is not a very good choice. Instead, we should love our queens of hearts!
Final Words
Songs are one of the finest ways to tell a story. They take us to a whole new dimension of emotions through the tunes and the lyrics. Good for you, there are many songs dedicated to gambling lovers like you. We've gathered some of the best songs about gambling so that you can get your playlist ready before the big night!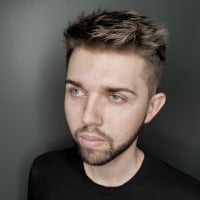 Nerijus Grenda is a prolific contributor to the GoodLuckMate site. With a deep understanding of the online casino industry, gained from his own experience as an avid player, he offers valuable insights on what sets the best casinos apart from the rest. As a writer, Nerijus shares his expertise through expert analysis and thoughtful commentary on various topics related to online gambling, including casino reviews, game guides and industry trends.