The popularity of virtual sports betting has been slowly on the rise for several years now. The advancing levels of animation technology have played a big part in that rise, but what exactly does betting on virtual sports entail? If we look at this on the top level, everything in the virtual sports world is generated by computer-generated algorithms. There is very little to think about in terms of research and form, so what attracts people to this virtual world of sports? Read on as we explain all and give you the pros and cons of virtual sports betting.
What is Virtual Sports Betting?
One of the highlights of virtual sports betting is that you can bet on a sport 24 hours a day, seven days a week. The virtual world never stops, and bookmakers can easily set up an ongoing schedule for players to jump in and out of as and when they please. One fact about virtual sports betting is that there is minimal research required. So, unlike the real sporting world where form and analyzing data are crucial for picking winning bets. Virtual sports is very much a luck-based experience. You pick the odds set out by the bookmaker, and the result is then generated in a non-bias way using computer algorithms.
There are many forms of virtual sports to choose from when betting online, some of the most popular are:
Football

Horse Racing

Greyhound Racing

Tennis

Basketball
Most online bettors see virtual sports betting as a simple add-on experience. It can offer light entertainment while you wait for a real sports event to start. Betting on a virtual football match is also no different from playing a slot game. So, there are more similarities for a casino player than typical sports betting fans. If you think about it, this virtual world is a stepping stone from casino to sports betting and vice versa. Online gambling sites are always looking to introduce new experiences for their members. Virtual sports betting offers precisely that.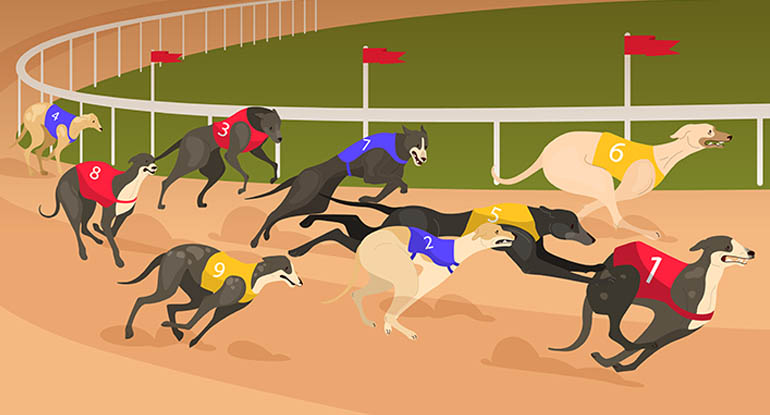 Popular Virtual Betting Markets & Top Tips
Virtual betting is not just a simple computer game where you place wagers. It's a sophisticated piece of software that takes inspiration from the real world of online betting. The graphics are based on real stadiums, courts, and racetracks. So, it only makes sense that the betting markets follow suit as well. All the popular markets are available, and each virtual sport will have its unique bets just like the real world. You'll find each-way and tricast bets in the horse racing, and you'll have the likes match result, goals, and correct score for football. Here's a list of the top virtual markets that you can bet on:
Football

Match Result

Correct Score

Goalscorer

Total Goals

Horse Racing

Basketball

Moneyline

Halftime/Fulltime

Highest Scoring Quarter
Virtual sports betting is inspired by real life, and, in some cases, the betting tips also follow the same pattern. But some don't, and horse racing is an excellent example of that. Virtual racing has none of the form or inside information that can help you turn a profit. It's all about analyzing the odds and judging your own risk versus reward strategy. However, virtual football does offer one or two similarities, and the over/under 1.5 goal is a wise market to bet on. It's a safe number of goals for any football match, virtual or real-world, and works well as a long-term strategy. But again, weigh up your risk and reward and place your bets accordingly.
Virtual Sports Betting - Pros & Cons
Virtual sports betting is an entertaining side experience found on many of the top casino and bookmaker sites. It doesn't offer the extensive markets of real sports betting. But it is a great way to pass the time if you want a different experience or are waiting for a real sports event to begin. Virtual sports betting has its fair share of pros and cons, so let us take you through some of those right now:
Pros:
Non-stop betting opportunities across all major sports from football and racing to basketball and soccer.

A reduced number of external factors means that there is a simple learning curve for beginners.

High-quality animation is used to bring you lifelike sporting events whenever you want.

Simple player and team profiles for you to study and pick out your subsequent bets.

A great alternative to the typical casino games such as blackjack and slots.
Cons:
Easy to bet through your bankroll due to the non-stop virtual sports schedule.

Less entertaining experience than betting on a real-life sports event.

It takes away the research and knowledge required to find value bets.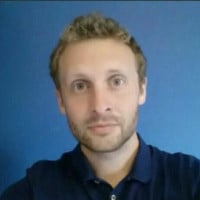 Steven Ford
Updated: 27 Sep 2021
Steve started his iGaming career back in 2007 and he has not looked back since. Various job roles for both global and startup casino brands have given him a deep and thorough under...