It's been over 3 years since the UK Gambling Commission decided to ban the popular Bonus Buy feature in online slots. This feature was introduced in 2017 by one of the world's most popular software providers Big Time Gaming. Today, more and more providers include this option in their releases. You can easily find it on the main screen once you load a game like this. Typically, it's available as a "Bonus Buy" "Feature Buy", or Buy a Bonus" button.
Like in many other cases, the UKGC was among the first regulatory bodies to restrict or ban something new and innovative promoted by well-established developers. In this case, they argued that such a feature contributes to the development of compulsive gambling and other excessive behavior problems. But is that really the case? As I said, it's been more than 3 years since this ban was introduced, so I have the stats and data to help me analyze whether this decision was justified.
Analyzing the facts
My first idea was to analyze the statistics about gambling addiction in the UK. Oddly, I found several reliable sources with conflicting reports. To be honest, most of them shared positive news claiming that the number of gambling addicts in the United Kingdom is dropping every year, at least in the past 3 years. But, when you look closely, you'll see that these figures are within the margin of error – around 1-2%, judging by the surveys.
Another thing we should consider here is that these figures are based on the data provided by online casinos or players that have confirmed that they have a problem. Also, most of this research is focused on online gambling in general, not on online slots or the bonus buy feature specifically. On the other hand, the reports of an increased incidence of compulsive gambling also show no dramatic increase in such players.
These facts mean two things. First, there's not enough research on the topic. Second, the problem with compulsive gambling in the UK didn't go away but didn't rise in the last three years.
The online gambling practices of UK players are not much different than those of users from other European countries or even those from Canada and the United States (in the states where online gambling is legal). In many countries, the bonus buy feature is available to all players without problems. In other words, there are no indications that such a feature affects players negatively regarding their potential of becoming compulsive gamblers.
Can slots with a Bonus Buy feature be safer than the ones without it?
Even though the UKGC still believes that the Bonus Buy feature ban is a good thing, I would like to share a few more things that make it useless, in my opinion.
Many players try new slots to activate some of the bonus features in these games. They want to trigger free spins, activate mini-games, and enjoy re-spins and other bonuses that often promise the highest rewards in the game. If you do some research, you will see that the top prizes in these games are usually won, not during the base game.
The main objective of the Bonus Buy feature is to help players activate the bonuses instantly without any delays. No one can tell when you will get the free spins or access the bonus game when you play regularly. On the other hand, the Bonus Buy option enables you to pay a specific amount for this purpose.
In theory, players can spend a lot of money trying to unlock these extras, much more than the fixed sum offered via Bonus Buy. Also, playing 100 rounds in the base game usually doesn't bring big payouts, but entering these modes can get a substantial profit for the players. In a way, the UKGC encourages players to spend more time waiting for the next bonus round on their computers and/or mobile devices. Of course, this also means they will have to spend more money.
When you have an option like this, the excitement can be lowered, and as we all know, it's the excitement that makes many players gamble more than they are supposed to. With this feature, you know exactly how much money you spend, and in theory, you will also learn how much time you need to be in front of the reels. These features make the gameplay more realistic and make people think of the consequence of their actions.
It's easy to forget how much money you've spent in an online slot gaming session, primarily when you use small bets worth less than a Euro/Pound. You keep hitting the play button, hoping to win something extraordinary. With the bonus buy feature, you can skip this part and invest a fixed sum in triggering the bonus.
Things that need improvement
Instead of banning the Bonus Buy feature, the UKGC should ask the providers to improve it. One way to do this is to limit the cost of this option. Some brands have bonus buy slots promising 20 free spins for 50 times the player's current total bet, while others give you the same chance for 100 times your stake.
Players must be well informed about what they are paying for despite the fact that we're talking about games of chance. They should get familiar with the meaning of volatility in slots. Slots with higher volatility are way riskier, for example. The same goes for the theoretical Return to Player percentage, which is often advertised as crucial for your slot experience and not because there are other things you should consider.
If the UKGC discusses these things with the providers and comes up with a fair solution for everyone, I think that the bonus buy feature should be reinstated in the UK because it definitely brings more positive than negative things for the players.
This article delivers the thoughts and opinions of the author, and it doesn't represent the stance of GoodLuckMate.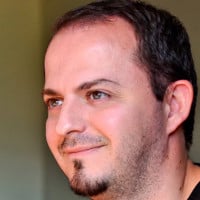 Andrej is an experienced writer specializing in online slots. He writes detailed slot reviews for GoodLuckMate, covering gameplay mechanics, graphics, bonus features, and payout potential. Andrej's expert analysis is highly regarded by both casual and serious slot enthusiasts. With his engaging writing style and deep knowledge of the industry, he is an essential contributor to the GoodLuckMate site.