Back in the day, launching an online slot with simplistic graphics and straightforward gameplay was sufficient for creating a successful title. In today's online gambling landscape, it takes more than these two things to get players' attention. Literally, hundreds of new slots are released every month, making this a highly competitive market with players from every corner of the world.
I have tried hundreds of titles, and I can confirm that the new titles are advanced, but I can't help but notice trends in many of these games that I don't like. Some (or many) of the things found in these releases are repetitive. I believe they will be much better with a few modifications or a different approach. I'll use this opinion piece to highlight the changes that almost every software developer can make to make their games stand out.
Use unique stories or upgrade existing ones
Ancient Egypt was undoubtedly an impressive kingdom, but do we have to find the same theme in dozens of new slots every year? The same goes for the Aztecs and Mayans or Asian-themed releases.
Developers can include many other interesting ancient civilizations (some of them lost) in their slots' themes/stories. For example, we have several titles with Mongols and Indians, but I feel there's room for more games like this.
Also, fruits are fun, but how about adding veggies to the reels? After all, veganism has been a trending topic for years, and we are still stuck with fruits. A trip to a farm is always a good idea, even playing a slot game, but isn't it better to visit a picnic area or something that modern people do more often than visiting farms? The same goes for the games focused on Greek, Norse, or Egyptian mythology. Other mythologies out there can fit excellently in new slots online.
I'm not saying that software developers should abandon the popular themes, but they can at least upgrade some of these themes. For instance, Cleopatra is a popular character. Still, did you know that several other queens like Nefertiti and Hatshepsut were essential for the ancient Egyptian kingdom?
It's always nice to add an educational element to these games, even though they are created for entertainment purposes. I also feel that some slots can focus on modern themes like cultural identities, augmented reality, or even climate change. Of course, they can subtly do this because we can all agree that every player is entitled to their opinion.
Developers and designers can improve online slots by creating engaging and memorable storylines. It's best to create well-defined and unique characters (not necessarily actual individuals), design interesting settings, and create fun plots and plot twists that will keep players happy.
Implement better graphics
Unless you want to create a classic slot, there's no reason to keep the same static visual elements in a slot game. The graphics have advanced greatly in the past decade, and we are still forced to look at the same old artwork in many slots.
I understand that investing in visuals can be costly, but this can make a difference and make a game memorable. I'll mention several studios that have developed unique art styles – Peter & Sons, Hacksaw Gaming, and Nolimit City. You can quickly tell which provider is behind the titles by looking at a screenshot of the base game made by these brands.
Modern computers and mobile devices can reproduce complex artwork, including animations and 3D visuals. More studios should include such graphics in their titles and provide a more immersive experience to their players. On top of that, most players have high-speed Internet, so they don't have to worry about buffering and interrupted gaming sessions even when advanced visuals are involved in the gameplay.
I also like how some casino software providers let players choose the graphics quality before the game starts. Mancala Gaming is a good example of that. Before you launch any of its slots, you can switch from HD to SD.
Create innovative bonuses
Another thing that software developers can do to make their online slots more enjoyable and unique is to create innovative bonuses. Free spins are fun, but many players seek more exciting special features.
In my opinion, developers should consider adding interactive bonuses. Of course, many have equipped their titles with so-called pick-and-click bonuses, which is great. Still, they can take this interaction to another level thanks to modern technology. For example, it shouldn't be difficult for designers and developers to create shooting mini-games. Or mini-games where players should move particular objects to different places to progress.
I have recently played a few online slots where seemingly classic bonuses like re-spins were spiced up with reel modifiers like win multipliers on specific reels or reel expansion. They were pretty fun to play. One thing that every studio should consider when using innovative bonuses is not to make them overcomplicated. Players usually choose slots due to their straightforward gameplay. So, finding balance is crucial here.
Add multiplayer and/or social features
It goes without saying that online slots lack the socialization factor. This can become noticeable after relatively long gaming sessions in which you just have to click the play button and wait for the outcome.
It would be great if software studios could add a sense of community and competition to their slots. Needless to say, some casinos launch tournaments with leaderboards that contribute to these things, but the developers can do this on their own by making some tweaks.
For example, we probably need more slots with live hosts where players can place bets on the same spin and wait for the outcome together as a community. Meanwhile, they can use text chat and socialize. Social sharing, matchmaking, and other things that can encourage players to engage and connect with each other will increase slot popularity among users interested in this type of game.
This article delivers the thoughts and opinions of the author, and it doesn't represent the stance of GoodLuckMate.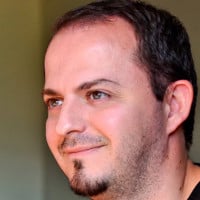 Andrej is an experienced writer specializing in online slots. He writes detailed slot reviews for GoodLuckMate, covering gameplay mechanics, graphics, bonus features, and payout potential. Andrej's expert analysis is highly regarded by both casual and serious slot enthusiasts. With his engaging writing style and deep knowledge of the industry, he is an essential contributor to the GoodLuckMate site.