As a British citizen, I think I speak on behalf of most of my country when I say that the last few years have been quite turbulent. Between three Prime Ministers in 12 months, two monarchs, a cost-of-living crisis, and the small matter of leaving the world's largest traded bloc, you can understand if things get lost in the shuffle a little bit. One such issue, that I've written about several times in the past, is the gambling review, White Paper. The White Paper is going to have a major impact on the UK gambling industry this year, and while it will be the biggest, I suspect it will not be the only obstacle. In this article, I'll take a look at some challenges the UK Gambling industry faces in 2023.
Affordability Checks
At this point, you have to begin to wonder whether the White Paper even exists. It has been knocked back so many times that it has earned itself an almost mythical status within the industry. It has, after all, outlasted three different Prime Ministers. Speculation will continue until it is finally released, which we are told, will be very soon, but we've been told that in the past, and with industrial action on the rise in the UK, I wouldn't be surprised to see it knocked back again.
The big issue that looks to be coming out of it is affordability checks. There has been much talk about a tiered affordability check system which will require more in-depth affordability checks for customers spending specific amounts.
There are plenty of questions as to how this will go down and the impact it will have on the gambling industry. The British public is very pro-privacy, I would argue more so than many other countries. The backlash to Covid passports and checks meant that they were one of the few countries in Europe that rejected them, and we are still one of the few countries in Europe that doesn't have mandatory ID cards of any kind.
The idea of allowing a gambling company to look through your bank account, no matter how minimal the intrusion, is not likely to sit well with a lot of people. So how will this impact the industry? There is a strong chance that people will start to turn more towards unregulated operators if this is not handled correctly. As such, operators, and the UKGC, will need to make sure that these checks do not feel intrusive and that players still feel like they have the freedom to play as they did before.
The Sponsorship Dilemna
There is also a very visible pro-regulation, anti-gambling movement in the UK. A lot of mainstream sports stars and celebrities have called for further bans on gambling in the UK and there is mounting pressure for measures to be implemented as the cost of living crisis continues to take hold.
A spike in gambling numbers is inevitable as times get harder, and there will be increased calls to clamp down on the industry. The Premier League and the EFL will see the most impact, with calls for sponsorship bans being quite consistent over the last couple of years. This is likely to grow more and more and is likely something we will see get a lot of the spotlight during pre-season.
Once again, the solution here will not be simple. There are plenty of arguments to be made, several of which I've made myself. One of the biggest is that the divisions outside the Premier League need financial support from sponsors, and gambling industries. I would also argue that a ban on sponsorship, combined with stricter regulations, could create the perfect storm for a push towards unlicensed regulators.
This is also happening at a time when a top Premier League footballer is being investigated for his betting patterns. This kind of incident will add fuel to the fire and I can see this being an issue that is not going to go away anytime soon.
Industry-Wide Issues
It is not only the UK that is going to face a transformative year in the iGaming industry, with some issues facing the industry as a whole.
One such issue that has arisen in recent months is streaming and fake betting. I wrote about the Twitch streaming ban a few months ago but it seems that many streamers have just found new homes and that this is a problem that is not going to go away any time soon. I'm not really sure how the industry will tackle this problem, and footage of people betting hundreds of thousands on roulette and encouraging others to do the same is going to give the industry a bad name.
There is a very vocal movement against this in the industry, and hopefully, this continues. I feel like it could be like playing a game of whack-a-mole for the next 12 months, with streamers and questionable operators finding new homes over and over.
Elsewhere, the Dutch market, which is never far from the news, will impose strict bans on advertising and sponsorship starting in the New Year. I'm no expert on the Dutch market, but the reaction to this will no doubt be monitored in the UK and elsewhere.
The American boom is likely to continue, with more states looking to legalise sports betting and online casino action. I can't see this having a major impact on the UK market, but a push towards American-style betting content on British TV could be a by-product. More and more major publications in the UK are producing betting content, and this will probably gather steam throughout 2023.
Brits Love a Cheeky Punt
One thing is for certain, British people enjoy gambling. Whether it's spinning slots or slapping an acca on at the weekend, it's a popular pass-time for a lot of people. The industry has come under some scrutiny in recent years, and 2023 feels like a year where this could come to a head.
The combination of the cost of living crisis, increased pressure from public figures, and the publication of the White Paper means that the UK gambling industry could face some major changes in 2023. The biggest question will be how the UK public react to these. I, for one, can see a lot of negative reactions if people feel like they are having their privacy invaded or that the industry is over-regulated. A lot of issues in the UK are getting to a breaking point though, and I still wouldn't rule out the possibility of a lot of these issues just being kicked further down the road once again.
This article delivers the thoughts and opinions of the author, and it doesn't represent the stance of GoodLuckMate.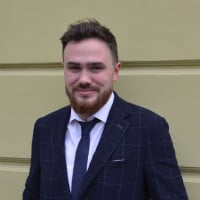 Liam is a skilled writer and journalist, highly regarded for his perceptive examination of the gambling industry. He specializes in online casinos and sports betting, and his work has been published in top-tier publications. Here at GoodLuckMate, Liam covers the latest industry news and has also authored various gambling guides, offering both beginners and experienced players in-depth analyses of games and strategies.