Slots have changed drastically over the course of time. Once there were the simple three reels that only had one payline, but now users have various alternatives at their disposal. With more options, players also have tons of new opportunities to win. But before you get so heavily invested in the games, you ought to know the difference between paylines and ways to win. Or else, how will you know which win mechanism is better? If you were wondering where you might learn the differences, don't worry because we are here to clarify between the two. Keep reading to learn more about slot paylines vs ways to win.

How Do Paylines Function?
When considering slot machines, the common win mechanism is paylines. So, what are paylines on slot machines? If we look at the traditional slot machines, one had to line up three identical symbols in a horizontal pattern in order to win. This arrangement also had to be done in its single reel. But now, there are slots that offer up to hundreds of paylines. The paylines on these slot machines are not only limited to lining up symbols horizontally but in every possible pattern in the reels.
Mega Moolah, a fan-favourite game, for instance, is a 5-reel and 25-payline slot. This means a user has 25 different winning combinations. So, if you're wondering if more paylines are better in slots, the answer is yes. From diagonal patterns to vertical stretches, these can be in any pattern along the reels from left to right. Regardless of the radical adaptation, the core principle behind the paylines hasn't changed. To win, a user has to align identical symbols along one of the paylines and on adjacent reels, starting from the leftmost reel.
But that's not it. This surge in paylines also gives players the scope to line up the same symbols on multiple paylines simultaneously. For some games, such as Starburst, this opportunity allows players to rack up wins in different ways simultaneously. Hence, more winnings!
However, it's important to note that each activated payline increases the bet size. Meaning, playing with more paylines often means investing more money per spin. When you have the options to adjust the paylines, you have more freedom in this aspect, at least.
How Do Ways-To-Win Function?
The typical payline slot machine system can score some pretty big wins. However, a single slot can only have a limited number of lines! In contrast, the ways-to-win slot machine mechanism is not bound by this.
What do ways-to-win mean in slots? Well, unlike paylines, on a ways-to-win slot, you can win as long as you land the same symbols on neighboring reels. Where the symbols land isn't of concern. Hence, you have plenty more combinations for victory. The most popular ways-to-win slots offer 243 possibilities of winning.
MEGAWAYS, incomparable with other slot machines, have spiked in popularity only because the mechanism offers up to 500,000+ ways to win on slot machines.
You might be wondering how this came to be. While the number of symbols on regular slots is limited, the same is not the case in MEGAWAYS. In these unique slots, the number changes with each new spin. Therefore, the possibility of winning changes with every spin.
Machina, a MEGAWAYS game, has six reels and the potential to win in 46,656 ways. Another title featuring the MEGAWAYS mechanic, Mystery Reels, offers a mind-blowing 117,649 ways to win at this casino slot machine while having the same number of reels.

What Does the Future Hold for
Slot Paylines vs Ways to Win
?
Well, to understand this, we need to know what cluster pays are. These are available in slots where a user wins just by having a cluster of the same symbol in sight. They don't have to be aligned in any particular order.
With the evolution of casino games, there can be a combination of the ways-to-win slot machines and cluster pays feature. This is already seen in slots like Sweet Bonanza.
The slot counts eight or higher numbers of similar symbols as a win, irrespective of their positions on the reels. Other slots have incorporated variations of these combinations, whether the symbols are clustered over or lined up horizontally or vertically.
Nonetheless, with a plethora of possibilities to win, the game gets more exciting and attracts more people. The more the win types, the merrier. We are surely eager to see what the future beholds in regard to the ways-to-win slot machine mechanics. Will more features and systems be introduced? Who knows?
Which Mechanism is Better?
Ah, the answer you were probably waiting for. To determine which is the better pay mechanism, we need to consider the combination of the RTP and the unpredictability of the game. Simply opt for a game that has a winning mechanism that you are comfortable with and a slot you enjoy playing.
The verdict on slot paylines vs ways to win depends on each player, as every individual is unique. One player might focus on the winnings on multiple paylines, whereas another might enjoy the thrill of the uncertainty of what the next spin will bring.
The bottom line is that wins are generated randomly. Hence, no matter the number of paylines or the combination system, there is definitely no "advantage."
So, now that you know the behind-the-scenes of the two-win mechanism, which one will you pick? Just try your luck on various slots till you find your favourite one!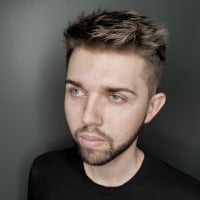 Nerijus Grenda is a prolific contributor to the GoodLuckMate site. With a deep understanding of the online casino industry, gained from his own experience as an avid player, he offers valuable insights on what sets the best casinos apart from the rest. As a writer, Nerijus shares his expertise through expert analysis and thoughtful commentary on various topics related to online gambling, including casino reviews, game guides and industry trends.