Though enjoying your casino action online can be a terrific experience, sometimes you want the real-life aspect of it. If so, you would think finding the right land-based casino is the only task you need to complete. However, the attire you wear to your gambling destination is just as important. Though movies will convince you that men must be in black-tie outfits and women need elegant black dresses, that isn't the case. In fact, showing up at a Vegas casino in the middle of a Wednesday wearing a floor-length evening dress makes you completely overdressed. Well, let's see what to wear to a casino depending on the facility's dress code.
Black Tie
Sporting a black-tie outfit is the go-to choice if you're attending an event that's hosted at or by the casino. Men should wear a white button-down dress shirt, a black bow tie, and a waistcoat along with a jacket. Though the safest color choice for the jacket is black, you can also choose other strong colors, like navy blue or burgundy. The entire outfit must be topped off with a pair of black leather shoes. On the other hand, a woman's attire should consist of a long evening dress paired with some high heels.
Black-tie events can also come in another form, also known as black-tie optional. This dress code is a bit less formal than the one you would find at a standard black-tie event and very popular in Europe. In these situations, you can't go wrong with a medium-length cocktail dress and high heels. Additionally, make sure to stick to rich or neutral colors, like black, white, burgundy, or red, and navy blue. As for the men, they aren't obligated to put on a waistcoat or a bow tie. Alternatively, you can just put on a dress shirt and a tie, leaving the jacket at home.
White Tie
A white-tie event is the most formal dress code an occasion can have. Same as the black-tie, it's usually required at private parties hosted by the casino. For this occasion, women are required to choose a floor-length evening gown. It needs to be paired with special accessories, like elegant jewelry, a small bag, white gloves, a tiara, or fur wraps.
Men must attend the event in a white tux shirt with a bib front and a fitted black dress coat with tails. Then, they should put on a white vest and white bow tie, along with some shirt studs and elegant cufflinks. As for the footwear, a pair of black, patent leather shoes are the way to go, like Oxfords or Derbys.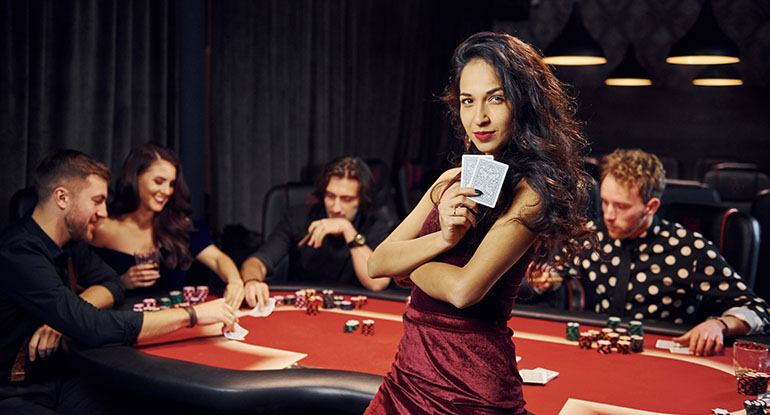 Semi-Formal
The semi-formal dress code is probably the most common type you'll come across at casinos. Unlike black-tie optional, this dress code gives you many other options. Usually, it's reserved for events that take place during the daytime. Note that it isn't usual for a facility's everyday dress code policy.
Men should pick a wool or cashmere suit for the semi-formal dress code instead of the overly formal tux choice. Though it gives you a bit more freedom, you should stick to trousers, since jeans or khakis are definitely not appropriate. The same principle goes for the top – t-shirts and polos are too casual. So, a button-down or collared shirt should be your go-to. However, what you can skip, is the tie.
Women can put on shorter dresses or cocktail dresses. Alternatively, you can settle for an elegant skirt and pair it with a nice top or other classy pieces. Depending on what time of day the event takes place, you should choose the colors accordingly. More specifically, lighter colors during the daytime, while darker ones for the evening. Since you have more freedom with this dress code, you can choose between a wider range of shoes – flats, heels, and so on.
Casual Wear
This is the lowest level of formality a dress code can have, and in turn – the most freedom you have with your attire choice. The best way to think about this is to plan out the outfit you would wear on a first date. So, men don't have to be imprisoned in suits and ties. Instead, they're free to put on a plain t-shirt and pair of jeans. All colors and patterns are accepted in this scenario. However, shorts are only appropriate during the daytime or, sometimes, never.
As for the women – shirts, khakis, jeans, and sundresses are all acceptable choices. Other good options can include plain t-shirts and not-so-formal blouses. The same daytime-only rule applies to women's shorts, too.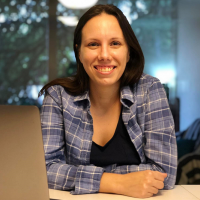 Milena Petrovska
Updated: 24 Jul 2021
Milena started her journey in the iGaming industry as a full-time English Content Writer back in 2014. It didn't take long for her to become passionate about this fast-growing mark...