Like every other industry, the success of online gambling companies relies heavily on marketing. This includes both online casinos and casino software providers. I have seen some memorable marketing campaigns in this industry in the past few years in which the creativity and originality of the marketing team made the product stand out. However, since online gambling is an industry bound by specific rules, it's crucial to consider the ethical approach in marketing campaigns focused on its products.
The legality of online gambling ads
As you all know, the governments of various countries where this form of entertainment is legal have rules and guidelines about how companies involved in this sector can market their services and products. Still, this doesn't mean that they all use the same approach.
For instance, we have the European Union and the UK, where things are drastically different from one country to another. For example, Italy has banned all gambling advertisements. This means that sports sponsorships, targeted ads, public posters, online advertising, TV and radio advertising, social media/influencer marketing, and TV ads broadcasted during sports events are prohibited.
Belgium will start following Italy's example in July 2023. On the other hand, we have the Netherlands, where only online advertising and targeted ads are allowed. The situation is different in Germany, where social media marketing is enabled for online gambling companies. In contrast, online advertising, in general, is restricted. The UK and the United States (in the states where online gambling is legal) seem to have the most liberal laws regarding online gambling marketing.
Of course, this doesn't mean there are no strict rules about the format and content of these marketing campaigns. Still, even if they follow the legal obligations for creating these ads, the companies must consider the "red line." These are unwritten rules that socially responsible casino sites and software developers should adhere to, given that this sector is often labeled as "untrustworthy."
I have compiled a list of things every responsible brand should consider when building a marketing campaign. In this way, they will stay protected from lawsuits and build trust, which is extremely important in businesses like this one.
What can online gambling companies do to stay behind the "red line"?
As mentioned, like any other industry, the one focused on online gambling invests a lot of money in marketing campaigns. We all know that a successful campaign should include catchy slogans and attractive banners.
I have seen hundreds of these slogans and banners, including themes of fortune and luck and the allure of winning. In countries where this activity is regulated in detail, like in the UK through the UK Gambling Commission, any advertisement related to online casinos and games suggesting that you can become a millionaire or that you will eventually win when playing is prohibited.
Modern companies should understand that today's players are well-informed. Even if there's a chance to suggest something like winning, you should limit this tactic because it can create a counter-effect. It's best to keep things simple and fun because, after all, online gambling is a form of entertainment, and winning money can be a positive "side effect" of it.
Many brands have achieved this goal by creating specific brand logos and themes related to various things, including fantasy worlds, mythical creatures, particular countries, historical figures, etc. The main point is not to promise big wins but to create an easily-recognizable and fun brand. Of course, using memorable taglines and catchphrases that contain humor and wit is also important.
Enticing bonus offers also play an essential role in attracting new players. Still, in my opinion, the deals for the existing players pay off more in the long run. Instead of creating separate banners for these deals, online casinos may consider including a single banner where players can see what they get for signing up and staying loyal.
Marketing offers as "the biggest," "massive," "incredibly generous," or even something that you "must" claim means crossing the "red line." Reputable casino sites should realistically emphasize the most vital selling points of their bonuses and promotions. They should also place the terms and conditions visible to ensure that players won't miss any information about the deal and end up disappointed once they claim it.
Another seemingly controversial topic associated with marketing tactics is celebrity endorsements. Online gambling brands are striking deals with public figures and influencers to take advantage of these people's charisma. While there's nothing wrong with celebrity endorsements per se, there are situations in which this can cause more damage than good.
Casino sites and game developers must check the person's background and even public opinions on hot topics to avoid adverse effects. Even though I am against the so-called "cancel culture," online gambling is a specific activity where participants should always aim to leverage the influence and trust of these figures. You definitely don't want someone with a troubled past, like some rock singer who abused substances or people with extreme political views, to market your product.
Furthermore, using cute and cartoonish visuals will grab viewers' attention. Still, some of them might be underage individuals. When getting involved in such campaigns, gambling companies must highlight the fact that only adults (18+) can join online casinos and play games. The same goes for vulnerable individuals. Casino websites should enhance age verification measures, work on self-exclusion programs, and include responsible gambling tools to combat this problem.
The best way to tackle all the potential risks I listed above is to find a professional marketing company with experience in this industry. They must know the current rules and suggestions provided by relevant authorities. Indeed, some brands may assemble in-house teams, but this option is available only to the biggest names that can afford to keep them. In any case, developing and executing online gambling marketing campaigns without assistance and knowledge can cost the companies involved in this industry a lot, and I am not talking only about financial costs.
This article delivers the thoughts and opinions of the author, and it doesn't represent the stance of GoodLuckMate.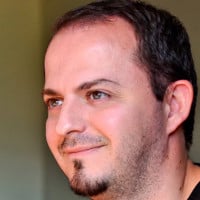 Andrej is an experienced writer specializing in online slots. He writes detailed slot reviews for GoodLuckMate, covering gameplay mechanics, graphics, bonus features, and payout potential. Andrej's expert analysis is highly regarded by both casual and serious slot enthusiasts. With his engaging writing style and deep knowledge of the industry, he is an essential contributor to the GoodLuckMate site.