The best time to play slots depends on what you're trying to achieve from the games. Although the randomness of the casino games won't let you predict the outcome whatsoever, you can tweak your schedule to squeeze a little more fun out of your session.
When Is the Best Time to Play Slots
for Free?
Let's admit it, everyone enjoys a free spin of the popular slots. And there is a specific time frame when free slots become available. Just to clarify, by free slots, we're referring to free spins that you can use on your favorite slots.
In all online casinos, you'll find a welcome bonus. And the majority of them offer free slots. It might be on the entire game library or restricted to a few slots picked by the operator. Nonetheless, opening a new account at an online casino is the best way to play slots for free.
Moreover, reputed online casinos have ongoing promotions. It might be a daily promotion or a monthly tournament. And you are very much likely to find free spins as rewards as well. All you have to do is keep an eye on the promotions page of the casino and participate.
The holiday season is also one of the best times to play slot machines. Most online casinos respect the holidays and offer souped-up bonuses for both new and existing players. If free spins on your favorite slot is a priority, you should definitely open an account at a reputable online casino during the holiday season.
Christmas is a very good example of such a holiday. The majority the online operators tend to launch new games during that time. Offering free spins on them is one of their ways to popularize the game. They also launch various promotions with a Christmas theme. So, this is, without a doubt, one of the best times to play online slots.
Live RTP and Hot Slots
Sites like Bitcasino and BitStarz have accepted the concept of live RTP, which highlights the hot and cold slots at the moment. This segment also provides insights into the payout rates of a specific slot machine over the past 24 hours, 7 days, or month.
Theoretically, hot slots have been paying out more than expected, while cold ones haven't been as rewarding as they should. Players try to play hot slots hoping that they will take advantage of the game feeling generous at the time. However, this figure doesn't guarantee anything. Even if the slot has a payout rate three or four times higher than the official one, that doesn't mean that exactly you will manage to hit big wins or anything at all.
However, you can check out such games for yourself and see if the concept makes sense.
The Best Time to Play Slots During the Day
When physical casinos were the only medium of entertainment for casino lovers, nighttime was the time of enjoyment. Most brick-and-mortar casinos open in the evening and run till midnight or later. Hence, many would theorize that the best time to gamble on slot machines would be between 8 PM and 2 AM. However, with the introduction of online casinos, the time restriction has been eliminated. You can just log into your casino account whenever you want to play slots.
Unless you want to bring the old-school feeling of going to a casino back! You can finish the day's work as you would and meet up with friends to enjoy online slots! Sounds amazing, right?
Apart from the entertainment factors, there's no guaranteed best time of day to play slot machines. All casino games are developed using an RNG (Random Number Generator). So, the results of the games are independent at all times. The only reason to pick any specific time of the day would be your preference.

When Is the Best Time to Play Slots Jackpots?
Winning a huge jackpot is a common dream for all casino lovers. And that's why you see the most traffic in Jackpot slots. But is there a best time to play casino slots with progressive jackpots?
Before we answer the question, you need to understand how jackpots work. Let's use Mega Moolah by Microgaming as an example. Millions of players from around the world chip in for the jackpot payout. The casino you're playing at is most likely to show the accumulation.
The jackpots may be paid out randomly, but playing them when the accumulation meets your satisfaction is a good idea. For example, if you want to win €500,000 from a jackpot, only play when the payout goes over the amount.
Does the Peak Attendance Hour Matter?
All online casino sites and online slots have a peak attendance hour. It's the time when most players are active on the server. So, what is the best time to win on slot machines? Well, sadly, there isn't one. The time of day doesn't affect the outcome of your spins at all. However, it can hamper your gameplay experience.
We all know that every server can take a certain load. When it overloads, the response time gets affected. So, when you log into your casino account during the peak attendance hour, you may feel the game slowing down or face technical issues.
We all know that every server can take a certain load. When it overloads, the response time gets affected. So, when you log into your casino account during the peak attendance hour, you may feel the game slowing down or face technical issues. Thus, you could say that the best time to play slot machines at a casino isn't within peak hours. While there's no hour that will guarantee your slot win, you can at least control how smooth the experience will be.
Don't Fall for the Confirmation Bias
Our last advice for you would be to not fall for confirmation bias. It refers to the phenomenon where you believe one theory and only pick up the facts that support your argument. It can rob you of many opportunities when playing slot machines at online casinos.
For example, if you believe nighttime playing pays more, you are more likely to play at night. When you win, your belief gets firmer. However, if you play during the day as well to confirm your theory, you'll see that you can win just as much as you did the other night.
At the end of the day, you should always take online slots as a medium of entertainment and not stress over the timing. Play when you're comfortable playing. And don't forget to set a budget before you start playing slots at online casinos!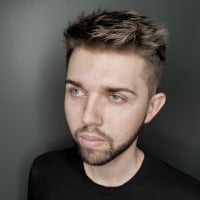 In addition to his role as GoodLuckMate's Founder and CEO, Nerijus Grenda is a prolific contributor to the site. With a deep understanding of the online casino industry, gained from his own experience as an avid player, he offers valuable insights on what sets the best casinos apart from the rest. As a writer, Nerijus shares his expertise through expert analysis and thoughtful commentary on various topics related to online gambling, including casino reviews, game guides and industry trends.