Sports betting in the United States is a complicated subject. For years and years, it was strictly prohibited across the entire nation. However, recent reforms have seen it make a comeback, with most states beginning to at least discuss the prospect of legalizing the activity in the future. So, is sports betting legal in the United States? Good question! Well, at the time of this writing, there are 33 states with legal sports betting in one form or another. Some of these areas are much stricter than others. However, whichever way you look at it, the act of sports betting is legal in them.
Where Is Betting Legal in the US
?
Until recently, Arkansas, Delaware, New Mexico, and New York only allowed physical sportsbooks. This meant that gamblers could only go to a physical location and place sports bets. However, recent events changed a lot of things. For instance, online sports betting is now legal in Delaware, but the state doesn't have any native sportsbooks. As for New York, the state launched mobile betting on January 8 2022. At the time of this writing, New Yorkers get access to a total of nine live online sportsbooks. Lastly, the first official sportsbook in Arkansas launched in July 2021. Just a few months later, in February 2022, the state launched its first online sportsbook, and residents can even bet on in-state personal and collegiate teams.
Three states – Mississippi, Nebraska, and Montana – allow only "in-person online" betting. This means that you can place sports bets online but only when visiting a casino. While this alleviates the obstacle of sports betting somewhat, it is not ideal for sports fans, and the two states only make up a tiny percentage of revenue from the nation's sports betting.
Four states – New Hampshire, Oregon, Rhode Island, and Washington DC – provide just one mobile betting option. This means that each state has one sole provider of online sports betting that they have to use. If you're wondering which are the DraftKing legal states, the list includes the first two nations mentioned above. On the whole, this has been relatively successful. However, each state is wary of its position and acknowledges that revenues are under threat from neighboring states that offer a more comprehensive solution.
The Best of the Rest
The remaining 11 states with legal sports betting offer full mobile betting with multiple options. These states are Colorado, Illinois, Indiana, Iowa, Michigan, Nevada, New Jersey, Pennsylvania, Tennessee, Virginia, and West Virginia. It will come as no surprise that these states make up the vast majority of the nation's online sports betting revenue. Some of these states where sports betting is legal to have had sports betting available in their jurisdictions for years. Others, like Virginia, for example, have only opened sports betting up to their populations as recently as January 2021.
As it is still such a relatively new market, and many legal sports betting states still have considerable restrictions in place, it is still quite hard to gauge just how much the market is worth. It will undoubtedly be highly visible in just a few years, though, especially when considering that many of the states are still looking to change their laws in the near future.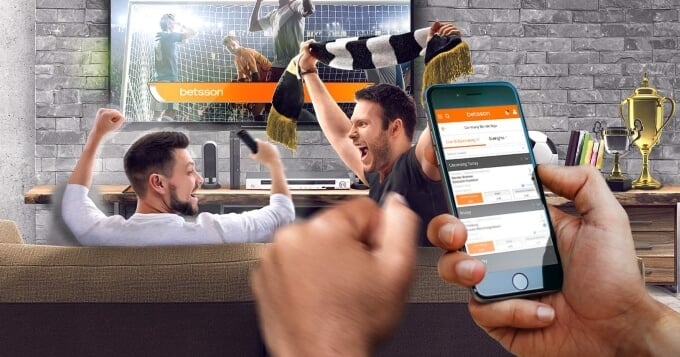 Which States Made Sports Betting Rule Changes In 2021 and 2022?
2021 was an exceptional year when it came to online legal sports betting in America, as several states finally legislated the activity. Starting off with Arizona, the state legalized sports betting on April 15, 2021 and licensed 20 operators. Nebraska followed closely behind when Governor Pete Ricketts legalized sports betting on May 25 2021. However, Nebraskans are only allowed in-person betting.
Maryland approved sports betting during the 2020 election, and the in-person sportsbooks launched in December 2021. However, since November 2022, Maryland residents can now bet online as well. Louisiana was also among the states that launched retail sports betting in 2021, while mobile sports betting was made available in January 2022. Arkansas, Connecticut, Wyoming, and Virginia also joined the group of legal sports gambling states in 2021.
Moreover, some of you might know that North Carolina approved sports betting to be allowed on physical premises in 2019. Yet, it wasn't until March 2021 that the state launched sports betting. Unfortunately, online sports betting still isn't legal. Similarly, Tennessee also approved a sports betting bill in 2019 for online and mobile betting, and it was put into effect on November 1 2021.
Additionally, Ohio Governor Mike DeWine legalized sports betting in December 2021. However, Ohio residents still aren't able to enjoy the activity, at least until 2023 at the earliest.
South Dakota approved sports betting in the 2020 election, and four casinos in Deadwood started accepting sports bets on September 9 2021. However, bettors can only place wagers on the property of those four casinos, and online sports betting is TBD.
2022 saw a few additions to the sports betting legalized states map as well. We're talking about Massachusetts and Minnesota, though official launch dates haven't been set yet. Sadly, there are also a few states that unfortunately didn't manage to legalize sports betting in 2021 or 2022. This list includes Florida, Texas, Washington, and Vermont.
2023 and Beyond…
Of the remaining US states where sports betting isn't legal, four have seen no movement whatsoever, so it appears extremely unlikely that we will see any significant change in the near future. These are Alaska, Hawaii, Idaho, and Utah. Two more remain longshots that may pass a bill in the near future – but it is very unlikely. These are Alabama and South Carolina.
Still, American bettors remain optimistic that another plethora of countries will legislate sports betting in the following year. One of these is Florida, whose legislation has been tied up in Federal Court for a long time. Moreover, a Texas senator has filed a sports betting bill ahead of the 2023 legislative session.
There are also a few states that failed to legalize sports betting in 2022, and it's unclear whether their bills will be brought back up in 2023. These include California, Georgia, Kentucky, and Oklahoma.
Where Is Online Sports Betting Legal in the US
– Conclusion
As you can see, there are more and more states with legal sports betting. The vast majority of states have either already modernized their legislation or have put plans in motion to do so soon. The online sports betting industry is worth billions of dollars, and officials realize that if they don't do something about it soon, bettors will just take their custom elsewhere, where either neighboring states or offshore betting sites will benefit.
We look forward to seeing the rise of the sports betting market in the United States. Hopefully, we will see many more bills passed in the near future as the nation finally opens its arms to sports betting. Only time will tell.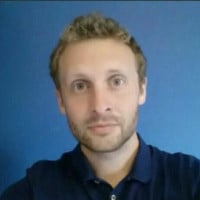 Steven is GoodLuckMate's casino veteran, having started in the industry in 2007! Although he knows everything about online gambling, it's sports betting that is his true passion. Additionally, he's not only our go-to writer for casino reviews, but he's also the one keeping the closest eye on iGaming companies, so he always knows what they are going to do next.