Sports betting in the United States is a complicated subject. For years and years, it was strictly prohibited across the entire nation. However, recent reforms have seen it make a comeback, with most states beginning to at least discuss the prospect of legalizing the activity in the future. However, where is it currently legal? Good question! Well, at the time of writing, 21 states currently allow sports betting in one form or another. Some of these areas are much stricter than others. However, whichever way you look at it, the act of sports betting is legal in them…
US states where sports betting is legal
Four states – Arkansas, Delaware, New Mexico, and New York – allow only physical sportsbooks. This means that gamblers can only go to a physical location and place sports bets. This is likely to be at a racetrack and it allows you to place your sports bets in person. However, all online gambling is prohibited in these four states. Many powerful politicians from these states have called for reforms as many of them lose out on vital revenue to neighboring states as bettors look to find alternate solutions so they can enjoy their gambling.
Two states – Mississippi and Montana – allow only "in-person online" betting. This means that you can place sports bets online but only when visiting a casino. While this alleviates the obstacle of sports betting somewhat, it is not ideal for sports fans and the two states only make up a tiny percentage of revenue from the nation's sports betting.
Four states – New Hampshire, Oregon, Rhode Island, and Washington DC – provide just one mobile betting option. This means that each state has one sole provider of online sports betting that they have to use. On the whole, this has been relatively successful. However, each state is wary of its position and acknowledges that revenues are under threat from neighboring states that offer a more comprehensive solution.
The best of the rest
The remaining 11 states that have legalized sports betting offer full mobile betting with multiple options. These states are Colorado, Illinois, Indiana, Iowa, Michigan, Nevada, New Jersey, Pennsylvania, Tennessee, Virginia, and West Virginia. It will come as no surprise that these states make up the vast majority of the nation's online sports betting revenue. Some of these states have had sports betting available in their jurisdictions for years. Others, like Virginia, for example, have only opened sports betting up to their populations as recently as January 2021.
As it is still such a relatively new market, and many states still have considerable restrictions in place, it is still quite hard to gauge just how much the market is worth. It will undoubtedly be highly visible in just a few years, though, especially when considering that many of the states are still looking to change their laws in the near future.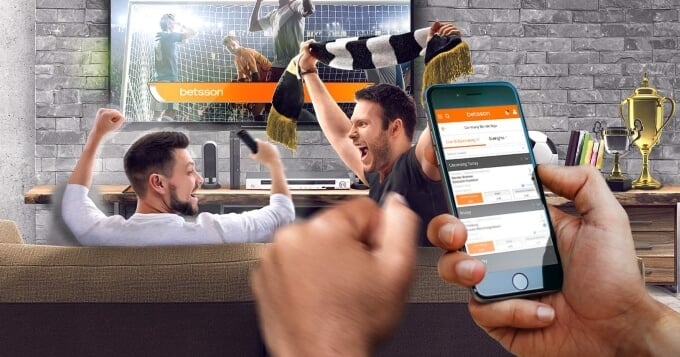 Which states are making sports betting rule changes in 2021?
There are five states where it looks highly likely that their legislation will change in 2021. Two of these, North Carolina and Washington, have already passed their bills to legalize sports betting, but they are awaiting their first bet. In Washington's case, the bill was passed on March 25, 2020. However, this has been held up because of an ongoing dispute regarding betting on tribal land. North Carolina approved sports betting to be allowed on physical premises in 2019. However, no casino has yet been billed, although the state is expected to approve mobile betting during 2021.
Louisiana, Maryland, and South Dakota are all anticipated to approve sports betting in 2021, too. Nevertheless, they are waiting for follow-up legislation to remove the historic regulations.
As we have mentioned already, many states are looking to get in on the action as they know the amount of revenue that can be generated from this law change. 14 more could legalize sports betting in 2021 or 2022. Nine of these states have bills currently under consideration. These are Arizona, Connecticut, Georgia, Kansas, Kentucky, Massachusetts, Missouri, Ohio, and Vermont.
In both Florida and Texas, senior officials are hopeful of action in 2021. However, a host of legal and logistical obstacles currently stand in their way. North Dakota and Wyoming are two that are hopeful of passing bills to legalize sports betting. However, both face stiff opposition from tribal action, which may see them fall at the last hurdle. One state that won't see online sports betting anytime soon is Maine, where the governor surprisingly vetoed the bill.
2023 and beyond…
Of the remaining 11 states, four have seen no movement whatsoever, so it appears extremely unlikely that we will see any significant change in the near future. These are Alaska, Hawaii, Idaho, and Utah. Like North Dakota and Wyoming, four other states battle with possible tribal action that will most probably not be resolved before 2023. These consist of California, Minnesota, Oklahoma, and Wisconsin. Three more remain longshots that may pass a bill in the near future – but it is very unlikely. These are Alabama, Nebraska, and South Carolina.
Where Is Sports Betting Legal in the US? – Conclusion
As you can see, the United States is finally coming around to sports betting. The vast majority of states have either already modernized their legislation or have put plans in motion to do so soon. The online sports betting industry is worth billions of dollars and officials are realizing that if they don't do something about it soon, bettors will just take their custom elsewhere, where either neighboring states or offshore betting sites will benefit.
We look forward to seeing the rise of the sports betting market in the United States. Hopefully, we will see many more bills passed in the near future as the nation finally opens its arms to sports betting. Only time will tell.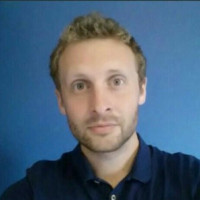 Steven Ford
Updated: 04 Aug 2021
Steve started his iGaming career back in 2007 and he has not looked back since. Various job roles for both global and startup casino brands have given him a deep and thorough under...