Technological changes shape the way the world moves. A new invention can define a generation. Just look at the internet to see what we mean. It's hard to think of a life without it when just 30 years ago, it was a rare commodity. This is a relevant comparison as well, as the world of eSports has surged since game consoles were paired with the internet. It's not just the popularity of playing in eSports that has soared, eSports betting has also become extremely popular. Read on to find out why online casinos are expanding into eSports.
What Is eSports?
eSports, also referred to as electronic sports, is organized competitive video gaming. The premise is quite simple – teams compete against each other in matches and tournaments for a cash prize. It works the same as traditional sports. Instead of top athletes competing for first place, eSports has professional gamers competing in a video game.
Now, some would argue that eSports are becoming just as popular as regular sports. The main reason behind this is that eSports are accessible and incredibly convenient. With a traditional sports match, organizers must gather people in the same physical location. With video gaming, however, an internet connection is all that's needed to bring you together with players from all over the world.
As for what are the biggest eSports gambling picks, the list features several games:
How do eSports Make Money?
Sports and betting have always gone hand in hand. So, it should come as no real surprise that the emergence of a new 'type' of sport has seen a shift in betting habits. eSports betting is now a billion-dollar industry that casinos want a piece of. Over the years, new markets and bet types have been developed and steadily deployed across betting sites.
eSports hasn't had the same luxury of gradual expansion, though. It has burst onto the scene, and sportsbooks and online casinos have had to cater to this sudden demand for eSports gambling. Statistics show that by 2020, the total wagers placed on eSports events exceeded $23.5 billion. One of the hardest aspects for casinos is that there is no real definitive list of eSports games. The range of games is ever-evolving, and it's such a rapidly changing environment that they have to be flexible to cope.
The viewership of eSports is also ever-expanding which is likely to have a knock-on effect on the iGaming industry. Some skeptics might ask themselves, "how many people watch eSports?" Well, eSports tournaments are now being shown on TV across the globe, and the prize pots for winning events are reaching millions of euros. The Asian eSports betting market contributes nearly half the global revenue, while the US and European markets are in second and third place. In short, eSports is already big enough to be taken extremely seriously.
How to Bet on eSports?
In reality, all you need to bet on eSports is a stable internet connection and a reputable eSports betting site. It works the same as traditional sports betting. Simply pick the tournament you're interested in and select your market and match. Then, all that's left is to place your eSports bet and wait for the results.
How Much do eSports Players Make?
There's no definitive eSports player salary since the income varies. However, the industry standard for a middle to high tier professional ranges from $50,000 to $75,000. Please note that this figure only refers to the player's salary. eSports pros also make earnings from sponsorships, tournament winnings, and, most recently – streaming.

Why Develop eSports in Casinos
The ever-changing, wide-reaching nature of eSports works well alongside traditional online casino platforms. There is a huge range of eSports to bet on, and within one, there is a great number of markets. This variety and versatility ensure that fans will never get bored as they move back and forth between the casino games and eSports markets.
Historically, sports betting fans have often had a favorite team that they would bet on. The world of eSports has changed the dynamic somewhat, as bettors tend to follow their favorite games or favorite players. Also, unlike other sports, eSports is truly a global market. Players from different ends of the world can meet in a tournament from home. International travel isn't something that is necessarily required, thanks to the convenience of eSports casino sites.
This flexibility and versatility have led to a huge increase in the popularity of eSports betting. In fact, the global eSports betting market revenue went from $25 million in 2015 to $1.81 billion in 2020. It's a widespread phenomenon, too, with Asia, the US, and Europe all enjoying incredible growth. As a result, the eSports impact on the online casino industry is undeniable. The pace at which the market is growing makes it an extremely exciting prospect to be a part of, and casinos don't want to miss out on that.
eSports and the Younger Generation
Another key contributor to casinos getting into eSports is the demographic. Casinos need to keep an eye on their customer base and look out for the demands and needs of prospective customers. A lot of eSports fans are from a younger generation, and so this could see a shift in the next generation's sports betting habits. It may be heavily reliant on eSports betting, and so they need to ensure they provide the perfect platform for this next generation. The earlier they get in on the action, the better their future prospects will be. Thus, you'll surely see the number of eSports gambling sites increase in the future.
The Next Generation of Gaming
The growth in eSports, both playing and betting, shows no signs of slowing down. The industry is still in its infancy, and people are still learning and adapting their preferences. New games are evolving at an incredible pace, and this will quickly resonate with the betting world. The next generation of budding eSports stars is likely to bring with them a huge fan base. This is thanks to the soaring success of streaming platforms like Twitch and YouTube.
Casinos have already made huge steps to cater to this incredible growth. Hence, the number of eSports betting sites grows by the day. Operators who haven't introduced an eSports section already will be missing out on a huge chunk of eSports revenue in the coming years. So, it's up to them to adapt quickly or be left behind. No one really knows what the ceiling is for eSports and just how big eSports betting can get. It will be crucial that casinos and sportsbooks don't limit themselves to what they can offer.

Where to Bet on eSports?
As we said, many online casinos are expanding their reach with eSports gambling. One of the best brands to play top-class casino games and bet on eSport events is Zulabet. Zulabet is a popular iGaming destination with a perfect 5-star GoodLuckMate score. It has games by more than 40 providers and supports various eSports like Dota 2, Valorant, and Starcraft 2. The game has both pre-match and in-play betting.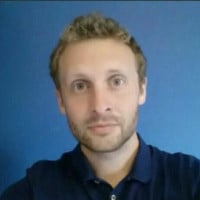 Steven is GoodLuckMate's casino veteran, having started in the industry in 2007! Although he knows everything about online gambling, it's sports betting that is his true passion. Additionally, he's not only our go-to writer for casino reviews, but he's also the one keeping the closest eye on iGaming companies, so he always knows what they are going to do next.