Cast your minds back just a few short months to when Mark Zuckerberg announced the launch of the Metaverse. What started out as a company name-change for PR purposes, quickly turned into a look into a dystopian future where we all live in a virtual space trading monkey GIFs. What caught my eye about all of it though, was the little clip where Mark and his virtual buddies were playing poker with one another.
A New World for Online Gambling
The idea of a decentralized metaverse is one that presents infinite possibilities. As it turns out, old Zucks wasn't the first to get there, despite his claims. Sites like Decentralland have been around for quite some time already, and they already have fairly sophisticated gambling set-ups.
Tominoya Casino is the primary casino in Decentraland. It uses cryptocurrencies and now even has real-world hosts taking charge of games on the casino floor. If anyone is a member of Decentralland, head over and check it out, if not - I'll give you a brief rundown.
In Decentraland, users essentially create their own avatars and live in a virtual world. There are events, games, museums, and just about everything else, you could ask for in a metaverse set-up. Your avatar can jump between various landmarks and areas. People can invest in the world and buy things like pieces of digital art and even digital real estate. One such area in the world is home to Tominoya Casino, a virtual casino that is designed to look and feel just like a real one.
In there, you can use a range of different cryptocurrencies, with MANA being the main one, to play different casino games. This includes all of the old classics like blackjack, roulette, and baccarat. This is not exclusive to just Decentraland either. The Sand Box, another metaverse, is in the process of having its own virtual casino built - Sand Vegas Club. MetaHero is another metaverse that has plans to launch a casino in the very near future.
While some will no doubt dismiss these projects as being things that will not take off - the money that is being pumped into them suggests otherwise. The Sand Box Casino already has major funding and endorsements from big brands like Adidas.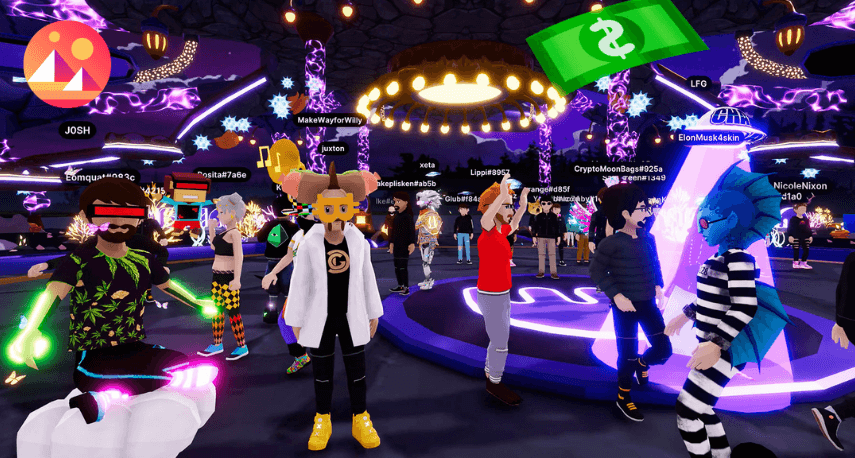 How Will This Be Monitored?
This rapid change in technology creates all sorts of issues for gambling commissions. With no regulatory body in place, responsible gambling could quickly become a thing of the past. Especially once more and more people begin to make the moves into these virtual spaces.
Gambling with cryptocurrencies is much quicker and easier than gambling with fiat currencies. The speed of transactions makes it easier to gamble. As such, it can definitely be detrimental to those who have issues controlling their online gambling. A quick look around one of these virtual casinos also gives the feeling of a video game. I don't think it's too much of a leap to assume that people might even begin to treat it as such. In fact, a quick look at Decentraland videos on Twitch shows you plenty of players gambling away funds and treating it like it is not real money that they are losing.
There is also the element of collectible items and NFTs. Anyone who has ever played RPGs or other similar types of video games will know how addictive collecting these can be. Some casinos in these metaverses will allow you to gamble in order to win them, while some may even reward you for playing in them. The idea of playing to earn is nothing new in the world of crypto. But, mixing it with gambling definitely feels like it could have some questionable consequences. If nothing else, it could also be a gateway for young people into the world of online gambling, with many of these casinos not requiring any registration.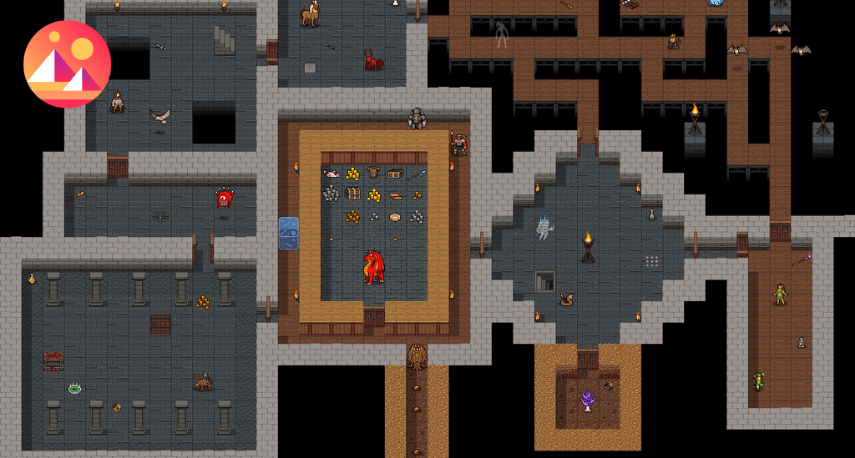 Plenty of Positives For Gamblers
Of course, I can see a lot of positives that come from the possibility of being able to gamble in any sort of metaverse. Firstly, the lack of international restrictions would no doubt be a blessing for a lot of players. I travel regularly and often find myself frustrated at being unable to access certain games or sportsbooks that I would use because I'm now in a different territory. This would be totally eradicated in a metaverse.
There are also many well-documented benefits to using cryptocurrencies for gambling. I have written about this myself in the past. The main selling point for many is the security that the blockchain brings. Customers do not need to worry about the possibility of having their money stolen, with every transaction recorded on the blockchain. This also prevents fraud.
On top of that, these metaverses, through the use of VR and AR can help to recreate a real-life online casino experience. While live casino games and studios are fantastic, they still don't quite live up to the feeling of being in a real-life casino venue. Metaverses will be able to bridge that gap - providing players with a fully immersive experience.
Do the pros outweigh the cons? There is certainly plenty to suggest that online gambling in the Metaverse will be safer in terms of identity and theft. But, gambling addiction could seriously rocket. I find it very difficult to say now as much of this technology is still in its early years. It is certainly going to be interesting to watch just how gamblers react to these changes in the next decade or so, and how regulatory bodies keep up.
This article delivers the thoughts and opinions of the author, and it doesn't represent the stance of GoodLuckMate.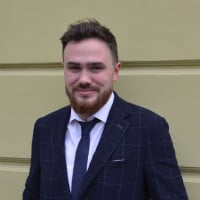 Liam is a skilled writer and journalist, highly regarded for his perceptive examination of the gambling industry. He specializes in online casinos and sports betting, and his work has been published in top-tier publications. Here at GoodLuckMate, Liam covers the latest industry news and has also authored various gambling guides, offering both beginners and experienced players in-depth analyses of games and strategies.