Many players across the globe look forward to the World Series of Poker (WSOP) every year. The WSOP tournament is by far the most prestigious event of the year. Thousands of players join the action to compete for one of the sought-after WSOP bracelets while millions watch at home. There are several stories about the origin of this most important poker tournament, so keep on reading to find out what it's all about.
World Series of Poker History
The WSOP was originally an invitation-only poker tournament. Tom Moore was the sponsor of the first unofficial event in 1969 held at the Holiday Hotel and Casino in Reno. The collection of poker tournaments that evolved into today's WSOP was later taken over and managed by Benny Binnion, a legendary casino owner and poker player from Las Vegas.
The Binion family are not only the founders of the WSOP but of poker in general. Before 1970, there was hardly any poker in casinos, mainly because it was difficult to keep cheaters out. Increased security and Binnion's continued campaigns to promote poker, including the WSOP, have increased the polarity of the poker game.
In 1970, the first official World Series of Poker was hosted at Binnion's Horseshoe Casino with only seven poker players. The winner, Johnny Moss, was voted the first world poker champion by his fellow players and was awarded a silver trophy.
Since 1971, all WSOP events have had real cash prizes. In 1973, a new event besides No Limit Texas Hold'em was introduced, namely Five-Card Stud. Since then, different types of poker have been added and removed from the poker festival. Nowadays, players can compete in around 80 separate tournaments to become World Series of Poker champions. Winners of each event will also receive a gold bracelet, better known as the WSOP bracelet, in addition to cash prizes.
When Is the World Series of Poker Event?
Many people don't know that the World Series of Poker isn't just the main event. There are multiple WSOP events annually, sometimes even 70+ during the summer only. As for the main event, it typically takes place in July. In 2023, it's scheduled to last from July 3 to July 17.
How to Enter the World Series of Poker?
To enter the WSOP, you need to register in person or online. Anyone can enter as long as they're 21+ and can pay for the buy-in. It's important to note that the WSOP events have various buy-ins. You can enter tournaments for as little as $400, while some go up to $250,000. The Main Event has a usual buy-in of $10,000.
A cheap way to enter the World Series of Poker is to play and win satellites. There are online and in-person options, with the first being the most affordable. You should progress the tournaments until you reach the phase where you win an entry for the Main Event.
It's also smart to partake in freeroll tournaments. Such competitions are very popular, and it's not easy to snatch the main rewards, but it's worth trying. The best performers often get entries to the Main Event alongside full travel packages.
If you hope to beat thousands of players, you may want to practice your poker action at the best online casino websites.
Where to Watch the World Series of Poker?
It depends on the year. In 2022 and 2023, fans can live-stream the action on the PokerGO app. This requires a subscription. Some events are aired on the PokerGO YouTube channel, as well.
How Many Players in The World Series of Poker?
There's no set number, as it varies each year. For instance, in most years since 2006, there were between 6,000 and 7,000 participants. However, the event has grown in popularity in the past years, and so in 2022, there were nearly 198,000 participants.
Most Notable Players
Many legends were born during the World Series of Poker. Phil Hellmuth is currently top of the chart with 15 WSOP bracelets and $15,050,038 in winnings. Three players follow this lead with 10 bracelets each – Phil Ivey, Johnny Chan, and legendary Doyle Brunson – with several million dollars in the World Series of Poker earnings. Other notable players include Antonio Esfandiari and Daniel Negreanu. They didn't manage to win as many events, but they are leading the pack when it comes to prize money. Esfandiari has won a staggering $22,365,691, followed by Negreanu with $19,550,955.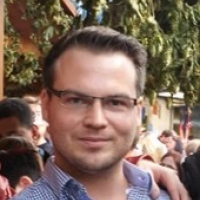 Andreas is our go-to guy for anything related to poker or in-depth guides. He's not only a former professional poker player, but he's also been working within the iGaming industry itself since 2014. Casino, Poker and Sports Betting are his main areas of expertise, in addition to anything and everything related to payment processes at online casinos.