Disclosure: GoodLuckMate is reader-supported. We may earn a commission if you sign up to a casino via links on our site. Find out more.
Back to list

World Series of Poker
Many players across the globe look forward to the World Series of Poker (WSOP) every year. The WSOP tournament is by far the most prestigious event of the year. Thousands of players join the action to compete for one of the sought-after WSOP bracelets while millions watch at home. There are several stories about the origin of this most important poker tournament, so keep on reading to find out what it's all about.
World Series of Poker History
The WSOP was originally an invitation-only poker tournament. Tom Moore was the sponsor of the first unofficial event in 1969 held at the Holiday Hotel and Casino in Reno. The collection of poker tournaments that evolved into today's WSOP was later taken over and managed by Benny Binnion, a legendary casino owner and poker player from Las Vegas.
The Binion family are not only the founders of the WSOP, but of poker in general. Before 1970, there was hardly any poker in casinos, mainly because it was difficult to keep cheaters out. Increased security and Binnion's continued campaigns to promote poker, including the WSOP, have increased the polarity of the poker game.
In 1970, the first official World Series of Poker was hosted at Binnion's Horseshoe casino with only seven poker players. The winner, Johnny Moss, was voted the first world poker champion by his fellow players and was awarded a silver trophy.
Since 1971, all WSOP events have had real cash prizes. In 1973, a new event besides No Limit Texas Hold'em was introduced, namely Five-Card Stud. Since then, different types of poker have been added and removed from the poker festival. Nowadays, players can compete in around 80 separate tournaments to become World Series of Poker champions. Winners of each event will also receive a gold bracelet, better known as the WSOP bracelet, in addition to cash prizes.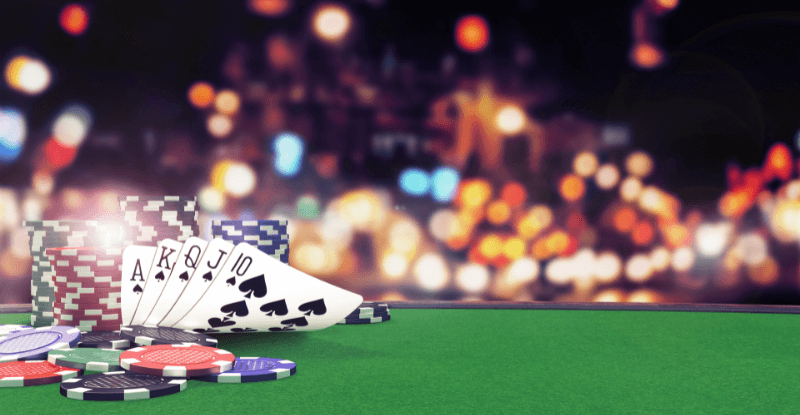 Most Notable Players
Many legends were born during the World Series of Poker. Phil Hellmuth is currently top of the chart with 15 WSOP bracelets and $15,050,038 in winnings. Three players follow this lead with 10 bracelets each – Phil Ivey, Johnny Chan, and legendary Doyle Brunson – with several million dollars in World Series of Poker earnings. Other notable players include Antonio Esfandiari and Daniel Negreanu. They didn't manage to win as many events, but they are leading the pack when it comes to prize money. Esfandiari has won a staggering $22,365,691 followed by Negreanu with $19,550,955.
The WSOP is held annually in Las Vegas by Caesars Entertainment. The exact venue of the event changes from time to time, but it usually takes place in one of the larger casinos on the Las Vegas Strip.

Usually, the event takes place in the second half of the year. Commonly, the WSOP kicks off in September and lasts for several weeks, all the way into late November.

The only World Series of Poker entry requirements are that you bring enough money so that you can buy into one of the tournaments. You should also note that, per Nevada law, you must be 21 years or older to gamble at a casino.

The buy-in varies depending on the exact World Series of Poker tournament you would like to compete in. The highlight of the prestigious WSOP is of course the main event, which will set you back $10,000. There are also several smaller tournaments starting from around $400 to $500. In some cases, it is also possible to qualify for a spot at the table by playing satellite tournaments for a way cheaper buy-in.

The prize pool of the World Series of Poker main event increases year by year, and of course highly depends on how many players participate. Generally, it is around $80,000,000. If you are lucky enough to finish first, you can take home around $10,000,000.