Founded by cryptocurrency enthusiasts (they also have sister sites) back in 2014, Crypto.Games is seeking to upend the entire industry with a bizarre, enchanting, and audacious take on what constitutes an online casino in the 2020s. So, what do we have here, then? Well, you can gamble, but only on eight different games (each with an extremely low house edge) and one of them is Minesweeper! Oh, and you can only make deposits and withdrawals using various cryptocurrencies – i.e. you can't use your regular euros, dollars, pounds, or whatever. Oh, and there's no Crypto.Games bonus for new players – you sign up, deposit, and try your luck. That's it! So, with that auspicious intro out of the way, let's get stuck right into things…
Pros & Cons
Available on desktop & mobile
Easy to use interface
Great selection of games
Licensed and regulated casino
Cryptocurrencies accepted
Geographical restrictions
No bonuses or free spins
There are many CryptoGames bonuses, free spins, and other promotions available based on players' country of residence. New players at CryptoGames casino will be able to partake in a welcome bonus, and the offer available for players in your country is listed below.

Rather than relying on the heavyweights of the industry such as NetEnt, Microgaming, and Playtech, this company creates its own, er, Crypto.Games games. In fact, its first release was called DogecoinMachine – a slot machine that was specifically created for the relatively popular cryptocurrency that started out as an internet meme. As we said before, there are eight titles in total, so let's begin by having a quick look through your options if you sign up here…
Slots and Table Games
Really we should change the subheader to 'slot and table games' because there is only one of the former. The name of it changes depending on what cryptocurrency you are using – for example, we signed up, chose Ethereum as our preferred coin, and were presented with the Ethereum Slot. This is a fairly basic fruit machine, with the top-paying symbol represented as the Ethereum logo, with all the rest made up of cherries, bananas, oranges, apples, and so on. The graphics are not the best, to be honest, but it functions well, has built-in features such as Auto Spin and Sound Mute, and operates exactly like any other slot machine. Also, the stated house edge for this slot is just 1.97%, meaning wins are fairly frequent if not very sizeable. Disappointingly, there are no Crypto.Games free spins available for this slot machine.
On the table games front, you have four main options, which will change names depending on which cryptocurrency you are using, whether that's Bitcoin, Litecoin, or Dogecoin, for example. The two main ones are Roulette and Blackjack, which have a house edge of 2.70% and 1.25% respectively. Again, both of the games are made in-house, feature fairly simple graphics, but are nonetheless fun ways to spend a few hours. One fairly unique function is that you get a running feed on the right-hand side of the result each round and whether the casino made a profit or a loss – this is the kind of trust system baked into the games to show their fairness. Nice!
The other two table games are Video Poker and Dice, which have a house edge of 2.09% and 0.80% respectively. We particularly loved the Dice game and recommend that you try it out.
Crypto.Games Jackpot Slots
There isn't a specific jackpot slot as such – at least not one in the traditional networked or progressive style we're used to from other providers and online casino sites. However, the aforementioned Slot game does have a jackpot for players lucky enough to land five cryptocurrency symbols across the center of the reels. Also, because of the excellent tracking software displaying all of the big wins on the right-hand side, you can see that someone tends to win the jackpot once every one or two days on average. This makes the release particularly inspiring and again shows how this casino wants to be as transparent as physically possible. So, we have to applaud this kind of initiative and we welcome other brands to follow suit.
Other Games
Without any dedicated Live Casino games, we've decided to briefly cover the other three titles in this section. The games are Minesweeper, Plinko, and Lottery. The latter should be fairly self-explanatory – aside from the fact that the draws take place five times a week, so there's lots of action to be had, and Crypto.Games makes absolutely nothing from this game because the house edge is 0.00%! Plinko, which is something played on popular TV game show The Price is Right, involves dropping a ball down a sloped surface covered in pins, with several numbered pockets at the bottom determining who wins or loses. The house edge for that one is 1.72%. Then, finally, we have the classic video game of Minesweeper, where the object is to clear your board without setting off a bomb. It's great fun, with a low house edge of just 1.00%!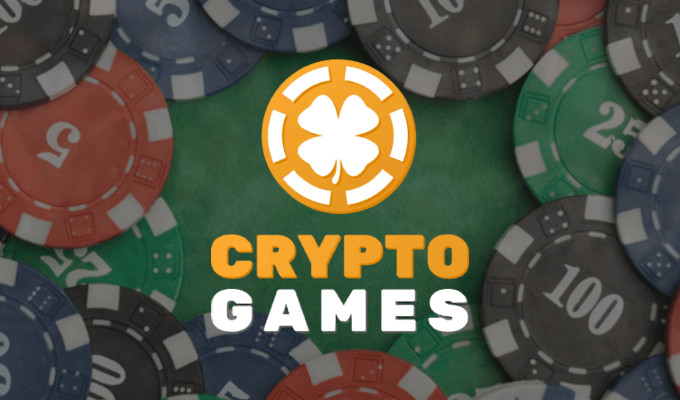 Game selection at CryptoGames
Once we had gotten our heads around how this site worked in principal, we found it super easy to get around and, most importantly, start playing the eight different games. The main difficulty some may experience is the use of cryptocurrency exchanges or wallets for making deposits in the first place – we'll cover some of this below. Essentially, however, signing up couldn't be easier, as you simply click the Play Now! button in the top right-hand corner of the screen, or else select one of the releases located halfway down the homepage and choose a username and your chosen cryptocurrency – and that's it! You're off to the races at that point, and you'll be guided on how to make deposits from the screen that comes up when selecting Deposit.
The only other links at the top of the screen are for Blog and FAQ – with the latter being the most important for the uninitiated. Hence, our initial confusion, because there are none of the usual links we are used to seeing at other online casinos. For that, you need to head down to the footer area of the site by scrolling down the homepage. There you will find links for things like Terms of Service, Responsible Gaming, About Us, Promotions, and so on and so forth. So, we largely feel that the site has been designed brilliantly and it functions excellently.
One thing we do need to complain about, however, is the live chat window (once opened) within the games refused to close again unless we reloaded the page. Please fix this, Crypto.Games! Another downside is that the site cannot be changed into any other language than English.
Mobile Casino
While there is no dedicated Crypto.Games mobile casino app for either Apple's iOS or Google's Android, we really didn't miss having one available. That's because the site itself has been designed in a responsive fashion. This means that you can simply visit the site from any smartphone or tablet computer and have access to all of the same features, games, and functionalities. The only difference is that certain menu items and features have been moved around to make better use of the available screen real estate. All eight games are available to play, so there are no worries there. Plus, we have to admit that we really enjoyed playing them from a touchscreen device that was portable and comfortable to hold for hours at a time. Therefore, we're giving this brand top marks here – the mobile version is great!

Being such a crypto-focused site, we highly recommend that you read through the FAQ in full, as it is well-written, informative, and it explains some of the core functions of the site in plain English. This is especially important if you have no clue about using a cryptocurrency exchange or a wallet dedicated to trading in Bitcoin, Ethereum, Litecoin, and so on. The only things we thought would have improved the FAQs would be to have categories so that you could quickly skip to the relevant section and to have a search function available for targetted inquiries.
These are the main categories in the Crypto.Games FAQ:
The Basics

Signing Up

Depositing

Withdrawals

Using Cryptocurrencies

Games

Fairness

Accounts

Privacy

Technical

Responsible Gaming

Social Media
Once you've gone through that lot, you might need to get in touch with someone from the site every now and then. However, you only have one very impersonal option here, and that is to send an email over. Plus, it can take up to 24 hours for a response sometimes, so that's quite poor compared to other brands. We would love to see this dramatically improved in the coming months. At the bare minimum, there should be live chat customer support, and as a nice bonus, there should be a phone number to call in case of an urgent inquiry. So, while we really loved the FAQs and thought they covered most things, the level of customer support is not good.
As you have no doubt gathered already if you've read some of the sections above, this site is for cryptocurrencies only. This means that you cannot in any way, shape, or form make deposits or withdrawals in fiat currencies like euros, dollars, or pounds. You may, instead, only use virtual currencies such as Bitcoin, Ethereum, Litecoin, Dogecoin, or Dash, to name but a few of the available options. Also, because of this, you'll need access to a cryptocurrency exchange or a crypto wallet for managing your transactions – we recommend the latter because the former can take a day or two to make transactions in either direction, whereas a wallet is instant. Also, for those who use online banking systems like Revolut, you will find that you can buy crypto coins and use the system as your wallet, should that be easier to get your head around. Cool!
Verifying Your Crypto.Games Account
Verification is slightly different than usual here. For starters, you don't need to provide any information or an email address when you first start. You simply need to choose a game, pick a username (or use the default one given to you), then make a deposit as you wish. Then, you have seven days within which to create your 'secure account' by supplying an email address (there will be a verification link sent over to that) and a password of your choosing. Then, within 24 hours, you will be asked to complete KYC checks for security purposes. This involves uploading a form of ID such as a passport, driver's license, or national ID card, and proof of your address like a bank statement or utility bill. So, everything is fairly easy in the end.

Learn about payment methods
When a casino decides to offer cryptocurrency payments, there really is only one choice in terms of a worldwide license – though it doesn't cover every country and some of them are banned from accessing the site. The license in question comes from the Government of Curacao in the Caribbean. This used to have a bit of a dodgy reputation because practically anyone and their dog could obtain one for a relatively small amount of money. However, that's certainly not the case anymore, as it is now considered to be among the top casino licenses in the industry. So, we have no problems there. Plus, the site uses 128-bit encryption throughout, and by using cryptocurrencies, you are as safe as you can possibly be in terms of security.
We had a lot of fun playing at this fairly unique online casino. It takes some getting used to, of course, and some things may cause you to scratch your chin. Overall, however, we found it to be fairly straightforward, fun, and innovative. It won't be for everyone, however, as let's face it, there are only eight games to play (other sites have thousands of them), you can't use fiat currencies, and the lack of regular bonuses may put players off. So, there are a lot of cons in our analysis, but that's because it's so weird compared to other sites. Therefore, we recommend that you check it out for yourself and join the crypto revolution if you like what you see!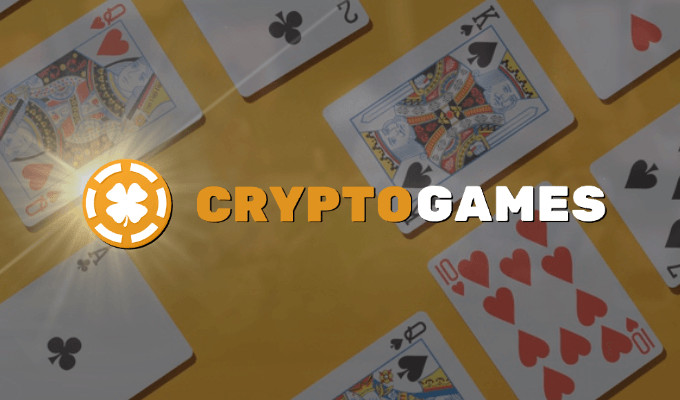 What to expect
Innovative site
Excellent design
Accepts Bitcoin
Daily challenges
Easy registration