Disclosure: GoodLuckMate is reader-supported. We may earn a commission if you sign up to a casino via links on our site. Find out more.
Trusted online casinos
Not all online casinos can be trusted, and that means you need to choose your casino with care. A safe and secure gaming license is the first thing you should look for at the casino you decide to play at, but other aspects are also important. You'll also want to check that the site itself is secured with proper encryption, has provably fair games and, of course, offers solutions to protect your money, both while you are making deposits and withdrawals and while your funds are being held by the casino. To ensure the casino you choose can be trusted, we've listed all of the things you should check before you even sign up to play. In addition, we've provided you with a list of all of the secure and trusted online casinos we've found so you can be as safe as possible when you gamble online.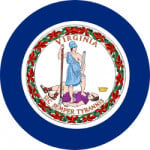 Our American Players' Favorite Trusted online casinos - With Ratings! Updated April 2021
More information about Trusted online casinos
Hallmarks of an online casino you can trust:
Secure gambling license that allows the casino to legally offer their services in your country of residence

SSL-encrypted (or similarly encrypted) website

eCogra (or similar) certification to prove the games are fair

PCI DSS compatible transactions to ensure safe payments

Dedicated bank account for player funds

Information about how and where to submit complaints in the event of a dispute
In addition, you'll be extra safe if the casino also offers or has the following:
Customer support that's easy to reach so you can get help quickly

Information about where you can get help with responsible gambling

Industry-standard or better terms and conditions that are easy to find and understand on the site

Good online reputation with players
The gambling license a casino operates under will have a big impact on your security. Not all licenses are equally safe for players for the simple reason that they are issued by different gambling authorities that work in different ways and have different rules. The rules and regulations may be quite similar, but the way they are enforced is a different story entirely. For example, if a casino doesn't comply with the regulations, some gambling authorities may just issue a fine while others may revoke the casino's license outright. How often gambling authorities show up for an unscheduled inspection or control will also vary.
The biggest differences between a safe, high-quality gambling license and one that isn't as goodwill usually show up in the areas of fair gaming, dispute resolution, and the rules and systems for identifying and handling problem gamblers (responsible gambling). If your country of residence has its own gambling authority, playing at casinos that are licensed by them will be the safest option for you. Other international licenses that can be trusted are issued by the Malta Gambling Authority and the Gibraltar Regulatory Authority. Curacao eGaming is getting better at protecting players whereas licenses from Panama and Costa Rica, for instance, are considered less safe. The worst option is obviously a casino with no license whatsoever.
An SSL-encrypted website should be mandatory for any casino, and very few casinos operate without this or similar safe encryption features. Always keep in mind that you are giving the casino quite a bit of sensitive information, including your payment details. When you're uploading and sending documents to verify your identity, you want to make sure that no unauthorized third party has access to them. Site security, therefore, doesn't only include the website itself but also what the casino does on the backend. You should always look into a casino's data security. You'll normally find information about this in their terms and conditions and their privacy policy. If in doubt, contact their support and ask for more detailed information.
Most trustworthy casinos have information about site security in the website footer, so simply scroll down and look for the logo of a well-known security system.
The best-known system tool for ensuring that a casino offers fair games is eCogra; however, there are other providers that also offer these kinds of systems. You want to make sure that the casino is using a certified third-party control system to ensure that the games of chance you're playing are actually based on chance and not on other types of metrics. Rigged games are ones that have been set up to pay out less than they claim to or ones that give some players a greater chance of winning than others.
The eCogra logo can often be found in the footer of the casino's website, but not all casinos choose to display it. If you can't see this logo, go to the FAQs and see if you can find information about random number generators. If there are no FAQs on the site, check out their terms and conditions or contact the casino's support and ask how they ensure their games are safe.
If you're worried about the security of the transactions you're making at a casino, you should look for a logo with the acronym PCI DSS. This stands for Payment Card Industry Data Security Standard, and this is something the payment industry has created. If you see this logo, it means the casino can be trusted for safe money transactions since they follow all of the rules set by the payment industry. Information about this can also be found in an FAQ section on the casino's website.
Another thing to look out for in terms of payments is where your money is kept while you play. Some gambling authorities, all of the best ones actually, regulate what the casino can do with your money while they are holding it. Your money shouldn't go into a general bank account held by the casino; it should go into an account that is strictly for holding player funds. This means that as long as you have the money in your player account, it can't be spent by the casino. Your deposit will be kept separate from the operating funds of the casino until your player account is empty, which will happen if you make a funds withdrawal or if you lose the money while playing.
A gambling license is intended to protect players, and one of its main functions is to provide a mechanism for resolving disputes when they come up. If you have a dispute with a casino, and the casino is being unreasonable, the gambling authority will help you. For many licenses, this means you can contact the gambling authority to get help processing your withdrawals, claiming money the casino has debited from your account, or resolving other disputes that might arise. The likelihood that the gambling authority will help you in ways that are effective, however, depends on the procedures they have in place for this. This is yet another reason why choosing to play at a casino that has a safe license is important.
Getting help directly from the gambling authority is not always necessary, or even an option. A lot of regulators have now enforced third-party dispute resolution. This means casinos must have an agreement with an arbitrator who will look into disputes on the behalf of players from a particular casino. This ensures your dispute will be reviewed by an objective third party. All trusted online casinos have information about arbitration on their websites if they use this option, or they'll have the contact information for the gambling authority you should consult. However, you should always try to resolve your issues with the casino first, and a lot of casinos have separate email addresses specifically for handling complaints.