Disclosure: GoodLuckMate is reader-supported. We may earn a commission if you sign up to a casino via links on our site. Find out more.
Bank Draft – Payments at Online Casinos
A Bank Draft transaction is a collective name for transactions made using slips or checks issued by your bank. It's a conventional method, mainly used for withdrawals, but it's also available for deposits. The method is accessible either by using a traditional paper check or by issuing an electronic one which is then processed electronically by your bank.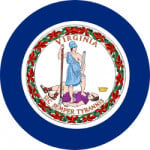 Our American Players' Favorite Bank Draft - With Ratings! Updated May 2021
More information about Bank Draft – Payments at Online Casinos
As mentioned, you can either go with the physical or digital method when using this payment solution. If you use the physical option, you'll have to mail your Bank Draft to the casino, whereas choosing the electronic option means you'll have to make use of the casino's electronic processor, if they have one, to do a bank draft.
If you're sending your check via mail, you'll want to make sure it's sent to the correct location and that it's sent safely. Consider using a courier or tracking service to ensure it ends up in the right hands.
For electronic drafts, the processor used is called an ACH. Depending on the setup, you'll be able to complete the deposit from your side. Alternatively, you'll have to provide the casino with specific information so they can do it for you.
Again, you can either make a Bank Draft withdrawal physically or electronically. Usually, you'll find the "check/cheque" option in the cashier. Your casino account must be updated with your current residential address. This ensures that the casino can send it to the right place.
To use this method, you'll also need a verified casino account. The casino will request verification, and they'll ask you to send a copy of your ID, a recent utility bill, and a copy of a bank statement for the account you're using.
When using this method, make sure you know the terms the casino has for processing payments like these. There's usually a fee for Bank Draft withdrawals, and sometimes it's as high as $50. So, you'll want to know this in advance.
When it comes to limits with this method, it's one that's preferred by High Rollers because it allows you to make large deposits and withdrawals. As with a wire transfer, you're able to request processing of large sums. Just be aware that it's risky to send a massive check in the mail, so use trusted means of delivery if you use this method.
Bank Draft bonuses are not very common at online casinos, but this is usually because of the processing time. A bank draft deposit will take several days to clear, and it might have to be manually credited to your casino account. This does also mean that the casino may be able to credit your account with whatever bonus you were depositing towards.
This is specifically true with respect to welcome bonuses, where, in most cases, you'll have to reach out to a customer support agent to get the bonus credited to your account once you see that your funds have been credited. It's very important that you refrain from playing with your funds until you've received the bonus. You'll also want to refrain from making any withdrawals since this will automatically disqualify you from receiving a bonus.