Disclosure: GoodLuckMate is reader-supported. We may earn a commission if you sign up to a casino via links on our site. Find out more.
Carte Bleue – Payments at Online Casinos
Before being integrated into a bigger scheme known as Carte Bancaire, Carte Bleue used to be a significant debit card payment system in France for players to fund their accounts on online casinos. This debit card payment system allowed users to transact without any form of authorization from the cardholder's bank. Unlike other popular debit card payment systems such as Visa with Maestro, this French payment method operates just like a credit card except for its free payment operations for users.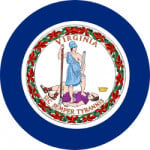 Our American Players' Favorite Carte Bleue - With Ratings! Updated April 2021
More information about Carte Bleue – Payments at Online Casinos
A secure, safe, and easy-to-use payment method appropriate for instant transactions on gambling platforms. Several casinos accept the Carte Bleue debit card that bears the Visa logo across the globe. Although it's majorly popular among French players because of its unrestricted acceptance at French merchants coupled with the ease with which players can make online casino deposits through it.
You can obtain a Carte Bleue debit card at a local bank in France. Visit a local bank, open an account, and request for the debit card, preferably the one with the Visa logo on it so that you can perform transactions internationally. Once approved, you can visit supported online casinos to deposit by selecting a Carte Bleue option and filling in your details appropriately.
Though the payment method is seamless, straightforward, and relatively secured for depositing on online casinos, it's not that popular for withdrawing winnings on gambling platforms. However, there are still some online merchants that support the use of Carte Bleue for withdrawal. Therefore, players need to confirm if a gaming platform supports the debit card payment method to know if they would have to use another available option on the platform.
For online casinos that accept this payment method for both deposits and withdrawal, players have to choose Carte Bleue as the preferred withdrawal method and check the relevant box to agree to the terms and conditions of the option. Then a prompt might come up for the user to confirm the withdrawal command for the whole processing to complete. Carte Bleue is easy-to-use though it also suffers from the inherent security risks of debit cards. So players must use this payment method with care.
Carte Bleue is an excellent payment method mainly for casino players in France. Although players in other countries can use this payment method when it bears the Visa logo. More so, as a debit card, the payment method suffers a potential security risk because of the constant need for the card details for transactions.
However, on the other hand, the debit card payment method requires no processing fees for deposits or withdrawal. Hence, the French payment system is handy for players on a low budget for their gambling spree. It allows the minimum transaction of €10 for casino deposits with no maximum transaction.
Having the best gaming experience on online casinos could be interpreted by players as winning big and enjoying bonuses of different sizes. Since most Carte Bleue casinos are fully aware of this and the role bonuses play in maintaining high players' retention on their platforms, they have integrated different bonuses for players who use the payment method.
When players use Carte Bleue to deposit funds on casinos, some particular bonus offers are allotted to them, including free spins. Interestingly, most of the online casinos that support the payment method are very popular with the French players.