Disclosure: GoodLuckMate is reader-supported. We may earn a commission if you sign up to a casino via links on our site. Find out more.
CashU – Payments at Online Casinos
CashU is a secure and efficient online payment method that is available for players from the Middle East and Northern Africa. This method is rapidly gaining popularity among players from other locations where the option is offered. This brand combines the usage of a digital e-wallet and a prepaid card service. Here, you can use the available funds in the CashU e-wallet to fund your online casino account. What places the CashU among the innovative casino payment methods? Well, the option to make secure and instant deposits when you want to play immediately.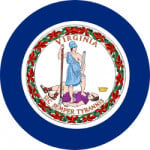 Our American Players' Favorite CashU - With Ratings! Updated April 2021
More information about CashU – Payments at Online Casinos
To get started with CashU payments, you need first to create and verify your account. This is done by accessing the official payment provider's website and providing the required details. You can then fund your account from the nearest CashU vendor by purchasing prepaid card vouchers that you will directly use to add funds to your e-wallet account.
To deposit funds into the casino, you only have to confirm that your preferred online casino supports CashU casino payments. You should then choose it among the casino payment methods as your option of choice. Next step is to complete the details concerning the amount that you want to deposit.
You are then taken to your CashU account, where you can authorize the payment request for the transaction to be completed. The funds will then be credited to your casino account.
Despite this being a popular casino deposit option, it is worth noting that currently, it cannot be used as a withdrawal option. Still, casinos save you the trouble of searching for online gambling sites that support CashU withdrawals. They provide you with an option to withdraw funds using alternative options such as bank transfers.
Before you can access your funds, you may be asked to complete certain requirements, such as verifying your account using copies of your original documents. This includes submitting copies of your ID or passport and a utility bill to confirm your residential address.
To withdraw using the bank transfer method, you will be required to provide your bank account details such as name and account number. You may also be required to verify the payment method by providing a current bank statement of the account that you want to use to transfer your casino winnings. While this may sound complex, it's actually standard procedure for all other casino payment options.
You can deposit a maximum of €250 per month when using a basic account. If you have a premium account, you can spend up to €5,000 per transaction per day, and up to €50,000 per month.
However, all gaming sites have specific guidelines and rules governing the making of payments. The charges and limits on deposits and withdrawals vary. It is, therefore, advisable to check the site's terms and conditions when opting for any payment method.
Most online casinos do not charge for deposits. Even with the few that do charge, they are, for the most part, small amounts. Additionally, you can also set personal deposit and withdrawal limits to regulate your spending and help you stick to responsible gambling practices.
You can access CashU bonuses at many online casinos when you meet the necessary requirements. This includes meeting the required initial minimum deposit amount. You can also access exclusive CashU casino bonuses in specific sites that promote CashU payments.
Some casinos discourage the use of e-wallets for making initial deposits, which might affect your ability to access welcome bonuses. It is advisable to confirm before making a deposit. You can also confirm if the bonus offers require you to enter a bonus code to access it.
As with all casino payment methods, CashU comes with both benefits and drawbacks. In this section, GoodLuckMate will analyze both the good and the bad. So, you will know what to expect when using CashU for making casino deposits.
This banking method is excellent for those who want instant transfers and gambling transactions outside bank statements. It's also great for players with low bankrolls, as those won't require you have a premium membership.
It's good that users of the brand can use it for a range of other actions. For example, you can pay bills, buy crypto, or do online shopping. Meaning, it serves muptliple purposes and that's great. Moreover, CashU is mobile optimized and, therefore, you can use it on the move, too.
As we already mentioned, the casino billing option is mostly popular in the Middle East and Northern Africa. The service also targets those customers mostly, hence it's available in English and Arabic only. Accepted currencies include EUR, USD, GBR, and SAR. All these show that players from other jurisdictions may want other casino payment methods than CashU.
Another disadvantage of this service are the limits imposed to standard accounts. Basic CashU accounts can deposit only €250 a month. This is simply too low for most players, and just unacceptable for high rollers.
Let's not forget that the service can't be used for cashouts, so users will have to look for alternative casino withdrawal methods. This may be annoying for users, especially those that prefer to handle everything using the same banking option. Finally, we must mention that CashU isn't widely accepted. Hence, finding operators that accept it may be a real hassle for players who want to use it.
Not quite. This casino payment method is mostly popular in the Middle East and North Africa. This is also the target market for the service. Therefore, you can expect to find it at online gambling operators focused on players from those jurisdictions.

Most iGaming operators don't charge any fees on deposits. The same applies to payments made via CashU. However, it's essential to consider the fees applied by the processor itself. For instance, there is a $1 maintenance fee, 3.5% + exchange fees on credit card uploads, etc. Still, this service is considered a reasonable option in terms of fees.

Yes, CashU is perfectly safe. This company has been around for many years and boasts over 2.3 million consumers. It follows all security guidelines and there are no reasons for users to have second-thoughts using it.

Yes, it is. Fans of mobile casino sites can use CashU to make deposits on the go. The service also offers a native mobile app that consumers can download to handle the e-wallet. This is yet another benefit of opting for this method over other casino payment options.

In early 2021, CashU supported 14 currencies from its target markets. The list includes USD, EUR, AED, BHD, and DZD. Other options are EGP, JOD, MAD, LBP, QAR, TRY, SAR, and OMR. As you may noticed, the service lacks AUD, CAD, NZD, and other popular currencies. But it also lets users buy crypto.

Yes, it is. The service isn't available in all casinos and countries. In fact, it targets jurisdictions in the Middle East and North Africa the most. It has multiple services, which are also country restricted. For instance, MasterCard generation is possible in 19 countries only, including Kuwait, Bahrain, UAE, Iraq, Morocco, and Saudi Arabia.