Disclosure: GoodLuckMate is reader-supported. We may earn a commission if you sign up to a casino via links on our site. Find out more.
Entropay – Payments at Online Casinos
Entropay was a payment method that used to be popular with online casinos. While Entropay worked like an e-wallet of sorts, unlike regular wallets, you couldn't pay using only your balance. Funds were first added to an e-card issued by VISA. Transactions could then be performed without a physical card. Unfortunately, Entropay discontinued its services in the summer of 2019, so while you may still come across their logo on a casino's website, this deposit method is no longer available.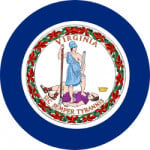 Our American Players' Favorite Entropay - With Ratings! Updated June 2021
More information about Entropay – Payments at Online Casinos
Your first step was to select the Entropay payment option on the online casino's deposit page and then complete the transaction in the same manner as a regular card payment. However, some casinos had payment gateways that allowed for regular card transactions from Entropay; in other words, payment processors that would accept these e-cards like any other VISA card. Players could therefore fund their accounts with the Entropay VISA card even if Entropay wasn't an available deposit method at the casino.
To pay, you first logged into the Entropay website. After adding money to the e-wallet, you then transferred it to an e-card. A virtual card with your name, expiry date, card number, and CVC-code provided the details needed to perform a transaction. Once you had entered these details into the casino's deposit page, the transaction was processed immediately.
For recurring payments using the same card, you only needed to enter the CVC-code as the other card details were saved and encrypted with the payment processor.
An Entropay withdrawal worked in the same way as any regular card that accepted payments. However, a significant difference was that the money wasn't transferred to the e-card, but rather added to your e-wallet balance. Therefore, if you wanted to spend the money, you first had to transfer the funds to a VISA e-card. You could then select the e-card from the listed options on the withdrawal page, and wait for the payment to be processed.
Since it was an e-wallet payment, but through a card, it would take the standard one to three business days for the money to reflect in your Entropay account. There were no limits to how many e-cards you could register, or any restrictions on deactivating and deleting cards.
While the verification process for registering an e-card was similar to that of a physical card, one minor difference was that you had to capture a screenshot instead of taking a photo of the card.
In most cases, all the details of the e-card were visible in the screenshot. However, on some cards, you may not have been able to capture all the details in a single image. In those instances, additional screenshots of your account information page and your latest casino transactions may have been required.
If you had deleted or disabled an e-card before you'd been asked to verify it with a casino, you could find a history of your old cards in your account. If you couldn't find the card in question, you could contact the support department, and they would send confirmation of the details you needed to verify with a casino. Most casinos accepted this as proof of ownership of a payment method. However, it was still advisable that you held off from deleting cards until you were sure they were no longer needed for verification.
The Entropay transaction limits at a casino used to be quite low. Players had daily limits on the amount of funds and transactions they could process. Even if you had ample funds on your e-card, Entropay would not allow you to continue to spend once you'd reached your daily cap. The limits set by Entropay were designed to protect you by preventing fraud.
The fee for making a deposit from an e-card was 2.5%, which was in line with standard rates for other payment cards. However, this fee only covered deposits made from an e-card. You incurred an additional charge when initially transferring funds into your e-wallet. The extra transaction fees meant the service was quite expensive in the long run.
Since Entropay's e-cards worked similarly to a regular online VISA card, there weren't any restrictions on bonuses. This meant you could activate any bonuses that weren't locked to a specific payment method with a deposit made using your e-card. However, separate Entropay bonuses for players who chose this method were rare as most players would use their regular VISA card for payments instead of Entropay.