Disclosure: GoodLuckMate is reader-supported. We may earn a commission if you sign up to a casino via links on our site. Find out more.
Money Order – Payments at Online Casinos
A money order is one of the oldest and most trusted methods of making a financial transaction around. The service originated in the UK all the way back in 1792 and it has been used all over the world ever since. This service is still very popular in the United States. In many ways, a money order is like a check, except there is no risk of it bouncing. Customers must purchase the order and then have it sent to the person or institution that they want to give the funds to. One of the biggest reasons that this method has stood the test of time so well is that it is one of the safest transfer methods around. Customers are not required to enter their bank details online and this can be a great relief, especially to elderly people.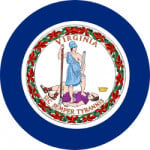 Our American Players' Favorite Money Order - With Ratings! Updated April 2021
More information about Money Order – Payments at Online Casinos
Depositing funds at an online casino using a money order can be an effective way of protecting your data. Many online gamblers may not feel comfortable putting their card details online and that is when this method becomes very useful.

To deposit at a casino using a money order, you must first purchase one from a local supplier. Once you have done this, you can then address it to your chosen casino and have it sent over. It is advised that you use some sort of recorded delivery service in order to do this.
Once you have sent the money order off, you should then wait a few days for it to arrive at the casino and be credited to your account. This method definitely takes a lot longer than more traditional online methods but in many ways, it is more secure.
Making a withdrawal using money order is an option with several casinos. To withdraw using this service, you must first find a casino that is willing to accept it. Once you have done that, head over to the cashier section and choose money order as your chosen withdrawal method.
You will then be prompted to enter your address. Once this has all been confirmed, the funds will be sent to your address in the post. When it arrives, you can then pay it into your bank account. Looking for more methods? Check out our expert payments guide.
There are often several fees attached to using Money Order as your chosen service with an online casino. Firstly, you are going to have to pay to purchase the money order. This is normally a very small fee of around €1. You will then have to pay for postage to send it off to the casino. Most casinos will not charge you for processing the order and adding the funds to your account.
Making a withdrawal with Money Order can often be a costly affair, with many casinos imposing fairly big fees for making withdrawals using the service. We advise that you check this out beforehand and consider another withdrawal option if the fee is too large.
Due to the unique nature of using Money Order at an online casino, and the amount of time it takes for the cash to get to an account, it is not recommended as a method for claiming some bonus offers.
It can often take up to three to five days for your initial deposit to arrive with a casino after sending a deposit. You should reach out to the individual casino's customer service team in order to find out whether or not they will allow you to claim bonuses using this method.