Disclosure: GoodLuckMate is reader-supported. We may earn a commission if you sign up to a casino via links on our site. Find out more.
Payvision – Payments at Online Casinos
Payvision is a Dutch payment gateway established in 2002. It offers online merchants a fully functional platform that partners up with and integrates into several payment solutions from across the world. Users can access more than 150 currencies, thereby offering much-needed convenience. For online gamblers, this means you have a chance to choose from several options to deposit and withdraw funds. Read on to find out more about this payment method.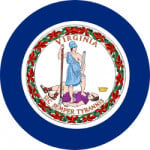 Our American Players' Favorite PayVision - With Ratings! Updated April 2021
More information about Payvision – Payments at Online Casinos
Payvision is not your typical payment service in that it doesn't settle any payments directly. Instead, this is but a payment gateway with several banking methods included within it. Therefore, players will not need an account to use this service. Rather, the online casino you choose will be the one to have an account with Payvision. This will then offer you, the player, various banking solutions necessary for depositing funds.
If the operator has partnered with this gateway and integrated its API on its website, you will have the freedom to choose which payment solution you wish to use. In this case, Payvision has partnered with the likes of Maestro, Paysafecard, Trustly, MasterCard, and Klarna Pay Later, just to mention a few. With this in mind, you will need to follow the processes associated with each payment to complete your deposit.
Similar to how you must choose a suitable payment service to deposit funds, players will need to choose a suitable method for withdrawals. Again, Payvision is no more than a facilitator of online transactions and doesn't hold the funds. In that case, all standard procedures applied on all withdrawals will apply for the individual cash out methods.
You won't need to pass any verification tests since players don't require a Payvision account. With that said, players must still comply with the various KYC (know Your Customer) policies set out by the specific payment services.
When it comes to the limits, Payvision doesn't impose any of the minimum or maximum deposit or withdrawal limits outlined by the online casino in question. Therefore, the payment services included in this gateway will be responsible for setting the various limits. As such, players are advised to go through the individual terms and conditions to understand the limits. In terms of the fees, players are also advised to note the different fees charged for using specific payment services listed under Payvision. However, Payvision itself doesn't charge any fees to the player.
This is probably the biggest disadvantage of using Payvision as a payment method. Players will not come across Payvision bonuses for the simple reason that this is merely a gateway used by the online casinos themselves. That means the likes of free spins, cash offers, and loyalty rewards will not be available for Payvision customers. If you are looking to benefit from deposit bonuses, consider looking at individual payment methods such as credit cards and eWallets.