Disclosure: GoodLuckMate is reader-supported. We may earn a commission if you sign up to a casino via links on our site. Find out more.
Prepaid ATM – Payments at Online Casinos
Prepaid ATM cards are an alternative banking method where people must first load money onto a card before using it. These have become incredibly popular for people who want to spend their money at an online casino. Not only do they operate in the exact same way as a standard credit or debit card, but they can also be an effective way of limiting your own spending when you are gambling online.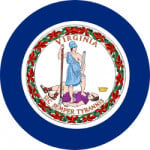 Our American Players' Favorite Prepaid ATM - With Ratings! Updated May 2021
More information about Prepaid ATM – Payments at Online Casinos
In many ways, a prepaid ATM is not really any different from a typical credit or debit card, and you will follow the same process when it comes to depositing funds to your online gambling account.
The first thing you must make sure you do when you want to use a prepaid ATM card is to make sure that you have funds loaded onto it. Once you have done it, you can log-in to your chosen casino and click on the cashier section of their website.
You can then click the card option which matches your prepaid ATM card, which will typically be Mastercard or Visa. Next, you will be prompted to enter the card details, this will typically be the card number, the expiration date, and the CVV off the back of the card. You can then enter the funds you want to send and they should be available in a matter of seconds.
Due to the nature of a prepaid ATM card, it is not possible to make a withdrawal onto them from an online casino account. This means that you will have to find an alternative method for withdrawing your winnings from your account.
The most logical option in this situation and the one that the casino will likely advise for you is to make the withdrawal using a standard bank transfer. This is an easy process that involves you going to the cashier, choosing this as your withdrawal method, enter your details, and then confirming your withdrawal.
In the event that you are making a sizeable withdrawal, you may be asked by a casino to prove your identity by providing them with some form of identification.
Whether or not you pay fees with your prepaid ATM card will depend on where you got the card from. Some of them may charge minor fees for online transactions, while a lot of them will charge you for withdrawing money from an ATM, so keep that in mind if you want to withdraw money to use in a casino.
It is not likely that a casino will charge you for making a transaction using one of these cards. They will, however, have limits in place. The standard minimum amount you can deposit in an online casino is €10, though there may some that fall either side of this. Maximums will vary between casinos.
The prepaid card may have its own limit as to how much money you can load onto it initially, so be sure to check this out so know what your spending limit is going to be online.
Due to the fact prepaid ATM cards act as a typical credit or debit card, you can claim almost every offer that is available at an online casino using one.
The most popular types of bonuses to claim are welcome and sign-up bonuses. These are bonuses that are offered exclusively to new customers when they sign-up with a casino. They will typically provide you with free spins and some sort of deposit reload bonus. Do you want to read more about bonuses? Check out our indepth guide.