Disclosure: GoodLuckMate is reader-supported. We may earn a commission if you sign up to a casino via links on our site. Find out more.
Prepaid Gift Card – Payments at Online Casinos
A lot of players prefer using prepaid options at online casinos, simply because they find them safer to use online than normal debit or credit cards. Even though the security on casino websites is top notch, being on the safe side is never a bad idea. But, not all casinos accept all kinds of prepaid cards, and not all prepaid cards accept transfers for gambling services. That being said, players from most countries won't have any problems finding a prepaid gift card to use.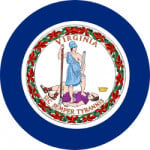 Our American Players' Favorite Prepaid Gift Card - With Ratings! Updated May 2021
More information about Prepaid Gift Card – Payments at Online Casinos
Most prepaid gift cards work as a debit card, such as a VISA, MasterCard or Maestro card. Usually, the gift card is issued by one of these. In theory, one might then think that these cards should be accepted everywhere where a debit card is accepted, but that's not quite how it works. Within the codes sent over by the card issuer to the payment processor it will state that this is a prepaid gift card, and hence it's not classified in the same way as a normal payment card.
If the casino, and the payment service provider, accepts gift cards you won't have any issues performing the transaction. This will then work the same way as any other card payment. If the card is not accepted, the transaction will simply be denied.
To perform the transaction itself you'll enter the 16 digit card number, the CVC-code, and the expiry date on the card. In the field where you're supposed to type in the name on the card you can either write your name, or the name of the gift card. If accepted, the transaction is immediate.
It's almost never possible to refund a gift card, and that means you can't get a withdrawal from a casino paid out back to the card. Therefore, when you want to cash out winnings you gained from your prepaid gift card deposit you'll have to use a different payment method. Most likely you'll have to ask for your winnings paid out to your bank account, but if you have previously made a deposit with a normal VISA or MasterCard card you might also be allowed to get your winnings paid out to one of these.
If it doesn't show up on the casino's system that your payment method is a prepaid card they might ask you to first either verify that the card you used is a prepaid card, or ask you to try to request a payment back to the card. The latter option will take a bit longer than simply verifying that it's a gift card, as the casino will have to try to send the money through, and then you'll have to wait for the finds to bounce back to your player account once the card issuer has refused the payment.
Verifying a gift card can be done in three different ways. If it's a physical card then you can simply send a photo of it to the casino so they can then see for themselves that this is a gift card. If it's a physical card that you no longer have, since it's normal to throw these cards out once they are empty, you can contact the issuer of the gift card and get them to send you a confirmation with the card number and expiry date that you can forward to the casino. The third option is for electronic gift cards, also known as e-cards. With these cards, simply take a screenshot of the card and use that as your verification.
In addition to verifying your gift card you'll also have to verify the payment method you'll use for withdrawing your winnings, so the casino can see this payment method belongs to you. This is always the case when you use one method for your deposit and another one for your withdrawal. In addition there will be a standard request for KYC documents; this requires an ID card or passport along with a document for your proof of address.
The limits for a deposit with a prepaid card aren't really that relevant. The limits that will apply are the same as for any other payment card, but a gift card will never contain enough money to reach this limit anyway. Very few prepaid gift cards allow for funding of several thousands of euros.
Fees are also the same as for normal card payments. The standard is 2.5%, but you might find that the fees are set higher by the casino, or that you'll have no fees at all. It's up to the casino to decide which fees will apply for transactions to and from their account, since they might choose to cover any fees from the payment processor for you.
Since there are so many different prepaid cards on the market, and most of them simply work as a normal debit or credit card, there aren't any special bonus rules or offers for these cards. What you'll have to do is have a look at the brand of your card, such as VISA or MasterCard, and see if the casino has any special offers for these cards. If they do, and your card is that right brand, you'll be able to partake in these offers. Anything special as a prepaid gift card bonus or bonus code is almost unheard of.