Disclosure: GoodLuckMate is reader-supported. We may earn a commission if you sign up to a casino via links on our site. Find out more.
SEB Bank – Payments at Online Casinos
SEB is one of the biggest banking companies in Sweden, Finland and Estonia. They allow customers to make direct online transfers between their bank account and their online casino account. The service has especially become popular with online gamblers in Estonia because it provides players with a safe and easy way to transfer funds into their online accounts.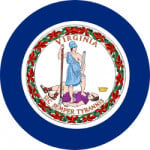 Our American Players' Favorite SEB Bank - With Ratings! Updated May 2021
More information about SEB Bank – Payments at Online Casinos
Being one of the most popular banking services, SEB has made it nice and easy to use their service for the purpose of depositing cash.
Once you have found the casino you would like to use and have made an account, you can log-in and head over to the site's cashier section. You will be presented with a list of available deposit methods. Once you have selected SEB as your option, you will receive instructions from the casino and be redirected to your SEB Bank account.
You will then need to enter some details given to you by the casino and confirm the amount of money you would like to deposit. After this, you should confirm with the casino that the payment is on the way. As soon as the casino receives the payment in their account, the money will be credited to yours.
Making a transfer of funds from your online casino to your SEB is a fairly easy process. You can not make a withdrawal in the same way you can make a deposit and must, therefore, use the standard bank transfer method.
To do this, head over to the cashier or banking section of your site and choose bank transfer from the list of available withdrawal options. Once you have done this, you will be prompted to enter the details of your account and click send. The transfer should take between 3-5 business days.
If you are attempting to withdraw large sums of cash from the site, then is a chance you will be asked to provide proof of identification by the casino. You can read more about KYC here.
SEB Bank is one of the biggest banks in Sweden, and as such, it doesn't charge its users any fees for making deposits and/or withdrawals to and from an online casino. You should, of course, check with your online casino to see if they have any transaction fees in place.
Gambling sites will come with their own limits in terms of deposits and withdrawals. The standard minimum amount for both deposits and withdrawals is typically €10. There may be some online gambling sites that have one that falls either side of this. Withdrawal limits will vary from casino to casino.
One thing that customers using SEB to deposit should be aware of is that, while there are no fees, the transactions can take a few days to arrive into your account. This is because the casino will get sent the money from the bank and need to confirm it first.
Online gambling sites usually offer a wide array of different bonuses and special features for all of their customers, including those who SEB for their transactions.
The most popular type of bonus is the welcome or sign-up bonus. This is a bonus that is made exclusively to customers who are newly registered to the site. Given that transfers take a few days with SEB, you may have to wait until the money has appeared in your account before you can get access to any of the special offers.