Disclosure: GoodLuckMate is reader-supported. We may earn a commission if you sign up to a casino via links on our site. Find out more.
Skrill Rapid Transfer – Payments at Online Casinos
A relatively new way of depositing into your casino account using a bank transfer is Skrill's service, Rapid Transfer. This allows players from all over the world, where Skrill is licensed to operate, to perform instant transfers straight from the bank account, no matter which bank one has, into the player account at the online casino. For many players this is the first and only option for performing instant transfers from a bank account, as this is something that can usually take up to 5 business days. Discover what is Rapid Transfer, how it works, and is it safe in our overview of the service.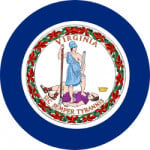 Our American Players' Favorite Skrill Rapid Transfer - With Ratings! Updated June 2021
No. 1 Skrill Rapid Transfer – Payments at Online Casinos Casino for players in Virginia - United States

Available in: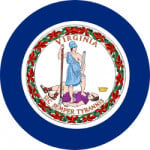 Lucky Red Casino Welcome Bonus: Claim Up to €4,000
Some of the best bonuses in the industry
Accepts cryptos
High-quality customer support
iTech Labs certificate
Jackpot games
More information about Skrill Rapid Transfer – Payments at Online Casinos
Using Rapid Transfer Skrill is easy, and you don't even need a Skrill account. You'll find this payment method either as a separate logo on the deposit page or within the Skrill option. By clicking this option you'll first have to enter the amount you want to transfer to the Rapid Transfer casino. Then, you'll be redirected, in a pop-up, to Skrill's website. You'll then have to authorize the payment.
If you have some sort of Bank ID or another form of authorization toggle to use with your online banking you'll have to verify using this, as that will then allow for the transaction to go through immediately. As always with an international bank transfer, the transfer itself will take a couple of days. However with the authorization system used, Skrill ensures you have enough funds in your bank account to perform the transaction, and also reserves the money, then they will in a way front you the money. This is why you don't have to wait to start playing until the money has actually been received by Skrill and the casino, which is usually the case with other bank transfers.
A lot of casinos have now started having Skrill Rapid Transfer as their only option for withdrawals through a bank wire transfer. This is because the service is both easy and fast to use, although a withdrawal won't go as fast as a deposit. This is not something that is up to either Skrill or the casino, as this is something on your bank's end. As we mentioned, as soon as Skrill has reserved the funds on your bank account when you make a deposit, they will front you the money so you can play instantly. Your bank, however, will not do this, so when you withdraw winnings through Rapid Transfer you'll actually have to wait for the whole transaction to be completed before the money is reflected in your bank account.
Because of this, it might take between 1 and 5 banking days before you see your casino winnings available in your bank account balance, but if you are using the same bank as Skrill is using it might go almost instantly.
A Skrill Rapid Transfer deposit or withdrawal is in reality a bank transfer, and Skrill is simply the payment processor. This means the payment method you'll need to verify if the casino asks you to, is your bank account, and not your Skrill account. This verification will be the same as for any other bank transfer option, and that means you'll have to submit a bank statement showing your name and the bank account number, along with the bank logo. If this document also has your address and the issue date, which should be visible, is within the last 3 months you can also use it as proof of address. Read more about KYC here.

As with all other payment methods that support wire transfers, the limits are usually quite high. This means that Rapid Transfer is a good option if you want to withdraw large amounts of money. Just note that you can only withdraw using these payment methods if your deposit came from Rapid Transfer, or if you used another deposit method that can't be used for withdrawals.
Fees always accompany an online payment, and hence this is also the case for a Rapid Transfer withdrawal or deposit. The fact that there are fees connected to your transaction does not, however, mean that you'll always have to pay these fees, as many casinos choose to cover them for you. This is totally up to the casino, so you'd better make sure to check this on the deposit and withdrawal page at the casino before you start sending money through Skrill.
Since you can now get instant deposits using Skrill Rapid Transfer it also means you can partake in bonuses while also using a bank transfer. For many years this was not really possible for a lot of players in certain countries, since the deposit wouldn't arrive the day the campaign was valid for. With this option, you can now make deposits that are credited the same day, and in that way, you won't have to miss out on any casino bonuses. It's also very uncommon for a casino to block this payment method for triggering the first deposit bonus, even though they often block these bonuses for those who use the Skrill e-wallet service.
Exclusive Skrill Rapid Transfer bonuses are, on the other hand, not that common. When this payment service launched many casinos did offer them, but that was only for a short period of time to introduce the new payment method on the market.
Skrill Rapid Transfer works in the following countries only: Austria, Belgium, Bulgaria, Denmark, Estonia, Finland, France, Germany, Greece, Hungary, Italy, Latvia, Netherlands, Norway, Poland, Portugal, Spain, Sweden, and the UK.

Yes, 100%. Rapid Transfer employs the high security measures applied from your bank. Your transaction and all your details are protected by the financial institution. We all know that banks emply the latest safety standards. So, nothing to worry about here.

Skrill Rapid Transfer is supported by more than 170 banks around the world. Anyone using the services of one of those banks can use Rapid Transfer, too. Among the supported countries you'll find Denmark, Germany, Finland, and the UK.

No. The service is available in a total of 19 Skrill Rapid Transfer locations. Some of those include the UK, Italy, Germany, and Norway. If you reside in any country not on the list of supported jurisdictions, you won't be able to use the service.

Yes, they are. As we explained, the transaction goes through your online bank account. Meaning, your data is fully protected by your bank's security measures. As banks must meet high safety standards, you can be sure that your details are 100% safe.

Our platform GoodLuckMate is your safest bet for finding the best Skrill Rapit Transfer casino site. Since this method is not that popular and it isn't widely accepted, we have about 45 trusted operators that support it. Some of those include NightRush, BitStarz, and Betamo.