The 24Bettle team is rolling out a huge prize pool raffle with 12,500 free spins up for grabs. The promotion page calls these spins "free rounds", but to make things clear, we will be keeping to the "spins" description. So, what is this offer all about, and how can you claim the biggest prize of 777 free spins? Read on, as we outline all the essential details and promotion rules to give you everything you need to take part.
The Lucky Se7en Network Tournament by Gamomat
All eligible games are from Gamomat. Well, we say all, but there are only two eligible games listed. These are Royal Seven XXL and 40 Finest XXL, and both slots are designed with traditional fruit-based themes. So, if you like these types of games, there is no reason not to try and get yourself a position in the free spin raffle. We will outline the positions and prizes a little later on, but let's look at the main promotion rules for now.
The promotion runs from 7 July right up until the last minute of 14 July, so there is not a massive amount of time to get involved here. The good news is that qualifying for the raffle is simple. You need to spin a positive win-to-bet ratio to enter, but the important detail to note is that the biggest win ratios will claim the top prizes. So, it's worth continuing your play after you qualify once, just in case you land a bigger win ratio later on. Just be sure to keep your budget in mind, as it's easy to forget when taking part in these types of promotions.

Top Spots Get the Biggest Number of Free Spins
24Bettle has 12,500 free spins to giveaway. The biggest bundle of spins will go to the players who hit the highest win-to-bet ratios on Royal Seven XXL and 40 Finest XXL. As with all these types of promotions, it only takes a lucky spin, and you can then find yourself with a great chance to win that top prize of 777 free spins. But let's run through all the prizes available from the promotion:
1st & 2nd - 777 free spins

3rd to 5th - 577 free spins

6th to 9th - 477 free spins

10th to 15th - 377 free spins

16th to 23rd - 277 free spins

24th to 31st - 177 free spins

32nd to 40th - 77 free spins

41st to 58th - 40 free spins
With 12,500 free spins available throughout the promotion, there is every chance you can get your hands on some of them. The promotions team will run the prize draw raffle on 15 July. All winning players will be credited with their free spins by the end of the following day. 24Bettle has plenty more offers available across its casino and sports platforms. Be sure to check them out if you decide to get involved in the Lucky Se7en tournament.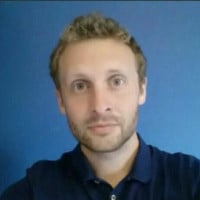 Steven is GoodLuckMate's casino veteran, having started in the industry in 2007! Although he knows everything about online gambling, it's sports betting that is his true passion. Additionally, he's not only our go-to writer for casino reviews, but he's also the one keeping the closest eye on iGaming companies, so he always knows what they are going to do next.