Covid-19 has hit everyone hard, and land-based casinos are no exception. Lockdowns, limited opening hours, and loss of customers due to fear of getting coronavirus have caused major financial difficulties for the casino industry. According to the European Casino Association, more than 20,000 people lost their jobs at 900 ECA establishments. Out of 70,000 pre-Covid positions, only 50,000 managed to withstand the crisis. But the story doesn't end there. The ECA also reports that 70% of all European venues are still closed, and some of them have been closed for over a year. For instance, what started as a temporary casino lockdown in Sweden in February 2020, became a long-term closure. Swedish casinos are still closed in May 2021.
Devastating Effect on the European Gambling Industry
In the report, the ECA describes the effects of Covid as devastating. According to its stats, the average European casino was closed for 136 days in 2020. This means they lost 36% of operating days. The report also claims that the majority of casinos still haven't been able to open their doors to customers. All this, combined with some other factors, resulted in a revenue loss of 50%. The ECA also warns that there are many members who have no clear schedule on when they might reopen.
The ECA chairman, Per Jaldung, said this is the hardest crisis the European gambling industry has ever experienced. He described the financial impact as "extreme" and stressed that many casinos have closed their doors forever. Furthermore, the number of lay-offs was shockingly high. Jaldung said that it is impossible to expect "business as usual" anytime soon.
"We are, as a matter of fact, very far from business as usual", says the ECA chairman.

New Times for Land-Based Casinos
Despite the bad news, some brick-and-mortar venues are managing to operate, such as those in Luxembourg, Spain, and Monaco. Still, we must keep in mind you won't find any stereotypical casino hustle and bustle. Parlors that are open must operate under a strict set of COVID-19 standards. This includes, but is not limited to, social distancing, restricted opening hours, and limited capacities. Most venues had to limit the number of seats and tables, and even remove some games. Masks, tests, and plexiglass shields also required an investment from the casinos' side. We can imagine that such an environment is not very inviting for customers (even though it is necessary).
Despite that, ECA Secretary General Hermann Pamminger claims customers are ready to come back and play. He also said that it is crystal clear casinos are ready to adapt and proves as much in the summer of 2020. Pamminger hopes things will get back to normal as much as possible, not only because of the casino but the service industry in general.
About The European Casino Association
The ECA was founded in the early 1990s as the European Casino Forum. Today it has 28 member states across the European continent. It is not only focused on EU-states but accepts non-EU countries as well (for instance, Serbia). One of its main objectives is addressing and promoting the interests of the gambling industry. Furthermore, the ECA assesses the EU and national regulations and legislation related to gambling. It aims to make the casino industry visible, and its voice heard when it comes to EU decision-making.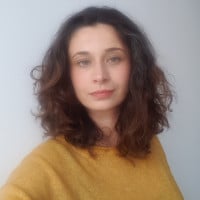 Borina Kopcic Pandur is a skilled and imaginative writer with years of experience in the gambling industry. As a writer for GoodLuckMate, she specializes in crafting detailed and engaging casino reviews that offer a fresh perspective on online gambling. With her unique writing style and profound industry knowledge, she provides readers with expert evaluations and insightful perspectives.