What is the real effect of gambling on young people? According to a study by Censuswide, 41% of all British university students claim gambling has negatively impacted their university experience. More than a third of them, 35% to be exact, have borrowed money to enjoy this popular pastime. The independent study, ordered by the Young Gamers and Gamblers Education Trust (YGAM) in collaboration with GamStop, included 2,000 university students. The results show that 80% of all participants have gambled at some point.
Students Spend £31.52 per Week on Gaming
The 35% of students who borrowed money to gamble admitted they were borrowing money from friends and went into overdrafts. What's more, 19% of them used the cash provided to pay off student loans.
Students who gamble spend £31.52 per week on average. However, there are also plenty of those who spend even more. 18% of gambling students said they spend around £50 per week; 45% of students who enjoy gambling spend up to £10 per week. And how frequently do they spin their reels and place their bets? According to the research, 38% of those engaged in this activity do so at least once every 7 days. 63% of the students who gamble enjoy their favorite games and sports at least once per month. It is also noteworthy that 28% of players among students claim they gamble as often or even more often than before the COVID-19 pandemic hit. Plus 29% of them even spend more money on it than before the pandemic.

Young People Love Lottery and Sports
The study also included questions about favorite types of gambling. As it turns out, the National Lottery is a massive hit among young gamers, as 32% of them keep buying tickets. Sports betting comes second with 25%, and the third place belongs to bingo with 18%.
Students mostly play to make money (46%), which can be seen as a sign of irresponsible behavior. Safe gaming guidelines always emphasize the fact that this activity should never be used for making a profit. Furthermore, one should never gamble more than one can afford to lose. 25% of students who gamble said they enjoy this type of entertainment because they love taking a risk. Around 50% of betting and gaming fans among students said they like the excitement of the process. Just above 30% of gamers claimed gambling makes them happy. 20% of casino aficionados said they feel anxious during their sessions.
Not surprisingly, students said they usually gamble under the influence of friends. 34% of them do so for social reasons, but 23% of them were convinced to join the party because of social media. Only 14% attributed their gambling to gambling advertisements.
What Will Happen Next?
YGAM and Gamstop took immediate action, and teamed up with RecoverMe, an app that helps implement responsible gaming practices. The duo also plans to launch a campaign and promote support. Three organizations will visit universities across Great Britain to educate both students and staff about the dangers of irresponsible gambling practices, all as a part of The Gambling Support University Tour.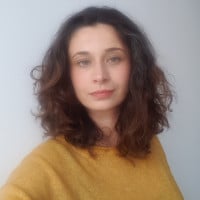 Borina Kopcic Pandur is a skilled and imaginative writer with years of experience in the gambling industry. As a writer for GoodLuckMate, she specializes in crafting detailed and engaging casino reviews that offer a fresh perspective on online gambling. With her unique writing style and profound industry knowledge, she provides readers with expert evaluations and insightful perspectives.