William Hill is currently under review by the UKGC for breaching gambling regulations. That aspect has forced Caesars to readjust its deal to cater for an impending fine worth $19.6 million should the UKGC find William Hill guilty.
William Hill Struggling to Adhere to Rules, $19.6 Million in Fines Await
The operator continues to find it difficult to stick to the rules set by the UKGC. These past few months are of particular concern and even led Great Britain's gambling watchdog to take further matters and review William Hill's license. One of the reasons for the investigation is the shortcoming displayed by the operator after it was found on the opposite end of social responsibility and money-laundering regulations.
Investigations revealed that the operator sent marketing promotions to self-excluded players. It also showed the operator's failure to assess its clients. Finally, the investigations uncovered money laundering schemes.
The review of William Hill's license by the UKGC was brought to light in the documents touching on its acquisition by gaming giant, 888. The latter pointed out that William Hill could receive another form of punishment, pay the fine, or even have its license withdrawn. The last option is seen as a worst-case occurrence.
Should the need arise, William Hill has put aside $19.6 million to cover an impending fine. At least this is what the operator expects as the likely outcome. And if the UKGC goes ahead to issue this fine, it will be the biggest fine it has issued in its existence. The current record is at $15.7 million issued to Betway after it tripped over similar regulations.

888 and Caesars Adjust the William Hill Acquisition Deal
While the likely outcome could be a fine for William Hill, the suspension is also still a possibility. And should this be the outcome, Caesars and 888 could be in trouble. This is what led both holdings to revise their initial deal to include indemnity clauses. William Hill is set to be transferred to 888 later in June.
Should William Hill or any of its arms have their licenses withdrawn, Caesars will indemnify the suspension. This will also apply should one of these businesses suffer regulatory restrictions. In that case, Caesars will directly be responsible in the event William Hill suffers any regulatory action ultimately relieving 888 part of the trouble.
888 Also No Stranger to UKGC Run-Ins
William Hill isn't the only operator on UKGC's list of rule breakers. 888 is also featured on this list. As March 2022 started, 888 was found to be in violation of failing to take the required steps to avoid money laundering. It was also faulted by the UKGC for failing to avert gambling harm.
The result of these breaches was a $12.6 million fine. 888 was also reprimanded for negligence. Andrew Rhodes also stated that the failings by 888 could also cost it its license.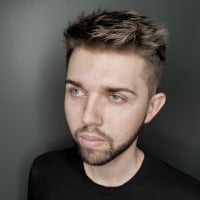 In addition to his role as GoodLuckMate's Founder and CEO, Nerijus Grenda is a prolific contributor to the site. With a deep understanding of the online casino industry, gained from his own experience as an avid player, he offers valuable insights on what sets the best casinos apart from the rest. As a writer, Nerijus shares his expertise through expert analysis and thoughtful commentary on various topics related to online gambling, including casino reviews, game guides and industry trends.