Ontario's soon-to-be-launched gambling market continues to attract various stakeholders. The latest company to receive a license to operate here is 888 Holdings. This company is popular for its numerous casino and betting brands such as 888poker, 888casino, and 888sport.
888 Extends its Operations Into Canada's Ontario
The Alcohol and Gaming Commission of Ontario issued 888 with an official license to conduct its services in the jurisdiction. This license issuance comes at a time when the Ontario gambling market is set for launch on April 4, 2022.
888 Holdings sees Ontario as a key market for it as it seeks success in this market. Canadian markets continue to appeal to numerous gambling companies. Securing the Ontario license before the market launches allows 888 Holding to get a head start over its competitors.
One of the plans outlined by the operator is to offer a wide variety of gaming options to its bettors in the area. And it remains confident it will be able to become a market leader owing to its vast experience in the industry.
The operator boasts experience when it comes to providing sports betting and casino games. This it hopes will capture the hearts of as many Ontarian gamblers as possible as it also seeks to offer tailored products.
Long-Term Growth a Potential for Ontario's Gambling Market
888 Holdings chief executive commented on the company's latest milestone. Itai Pazner expressed their delight at the various opportunities awaiting the company in Ontario. The CEO went ahead to thank Ontario's gambling regulator after it approved the company's license application.
Mr. Pazner also expressed their excitement at the company's future launch of its renowned games and products to this market. The CEO stated players in Ontario can look forward to unique gaming experiences.
Mr. Pazner further elaborated the company's main goal is to expand its reach in crucial regulated markets. They went on to state this is what made Ontario an attractive market. That is it provides plenty of opportunities for sustainable long-term growth. And this is what 888 Holdings is after.

888 Holdings Continues to Soar Despite Troubled Times
888 Holdings is on a steady growth trajectory. A clear indicator of this growth is its increased 2021 revenue. The revenue experiences an upward surge despite troubling times, especially the underperforming quarter four. One of the most recent challenges faced by the company is the $12.6 million fine slapped by the British Gambling Commission.
The fine was for social responsibility and money laundering failings. In addition to the fine, the operator is set to undergo intensive independent auditing. The Gambling Commission also issued 888 with a warning. But this isn't the first for this company. GC fined 888 $10.8 million in 2017 after it failed to handle vulnerable customers.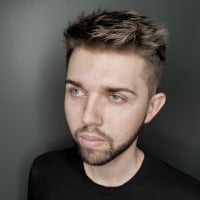 Nerijus Grenda is a prolific contributor to the GoodLuckMate site. With a deep understanding of the online casino industry, gained from his own experience as an avid player, he offers valuable insights on what sets the best casinos apart from the rest. As a writer, Nerijus shares his expertise through expert analysis and thoughtful commentary on various topics related to online gambling, including casino reviews, game guides and industry trends.