A survey conducted by Belgium's Gaming Commission revealed that around one in four players that have self-excluded still took part in gambling activities. The survey questioned 272 players in the country.
One in Four Still Betting
The survey revealed that around 25% who had opted into the EPIS self-exclusion program were still finding ways to gamble. Of the 25%, a third of them said that they were using black market websites, with 31.1% using the national lottery's retail products, and 24.3% using its online ones. Around a quarter were playing on gaming machines in public venues like bars and cafes.
The study also found positive reports. It discovered that of the people using the scheme, 90.2% of them said that it was great for helping them manage their money, with 87% saying it made them feel better, and 80.1% said it reduced their urge to bet.
The survey's findings have raised the question of whether the program should cover unlicensed activity. Magali Clavie, the Chair of the Gaming Commission believes it should. They said that there is a lot of temptation from unlicensed games. They also called for greater restrictions on advertising for self-excluded people.
The Advertising Issue
Marketing and advertising were major issues for those who were surveyed. 65.8% of those questioned said that received direct advertising from operators. 70.2% said they had received e-mail marketing, while 62.4% said that they had seen advertising on social media.
The Gaming Commission released a statement regarding this. It said that they were asking for stronger restrictions and advertising for at-risk players, this includes young people and players that may have problems with gambling.
Crunching the Numbers
Of the people surveyed, nearly three-quarters were men. Money problems were the most common reason people had self-excluded, while relationship problems and psychological issues were also among the most commonly cited reasons. Nearly all of the respondents, 96%, stated that the program was easy to sign up for.
Despite this, the report said that the EPIS is not being used enough in comparison to the number of players in the country who have gambling-related problems. Part of the report recommended operators in the country make information more visible on their websites. It said that the Gaming Commission recommended making preventative information and messaging more available for players.
There have already been measures taken to curb problem gambling in recent months. One such measure was the introduction of a €200 weekly loss limit for players. An attempt to make this a limit with all operators in the country failed.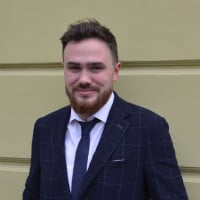 Liam is a skilled writer and journalist, highly regarded for his perceptive examination of the gambling industry. He specializes in online casinos and sports betting, and his work has been published in top-tier publications. Here at GoodLuckMate, Liam covers the latest industry news and has also authored various gambling guides, offering both beginners and experienced players in-depth analyses of games and strategies.