Alabama legislators are trying to pass a bill that would legalize online, mobile and retail betting in the Cotton State. House Bill 161 was proposed by State Representative John Rogers. It should legalize sports gambling on domestic and international sports in both professional and collegiate sports. This regulation could open almost 19,000 new jobs and generate up to $710 million in revenues. However, its primary goal is to help control the market and guarantee legal and responsible sports wagering. Moreover, it would define the license requirements, fees and betting limits, as well as fines on illegal betting.
Alabama Sports Wagering Commission Expected to Regulate the Market
An Alabama Sports Wagering Commission would be created as the regulatory body. It would control and supervise the licensing process as well as the betting and gambling market in Alabama. The Commission would grant up to seven licenses to sportsbooks at the cost of $100,000 each. The licenses would be valid for five years after which the license holders would be required to pay a renewal fee of another $100,000. With the permit, bookies could offer online wagering, too.
Per the bill, a license holder could lease its sports gambling equipment or services to another authorized gambling facility. These permits would have a registration fee of $1,000, and a fixed yearly renewal fee of $1,000. Besides this license, there is also a management license. It would have an application fee of $1,000 alongside an annual renewal fee of another $1,000. These licenses would allow the licensees to offer their management services to a licensed gambling venue.
Approvals come with a tax of 10% on the operators' adjusted gross sports betting receipts. This taxation would be collected weekly. To place legal bets, players must be over the age of 21 and physically present in Alabama.
Sports Wagering Fund Will Handle Taxation Money
House Bill 161 also proposes the formation of a Sports Wagering Fund. That's where 85% of the collected funds would go. The Commission would keep the remaining 15% of the tax money to finance its operations. However, this amount is capped at $250,000 a month.
As for the Sports Wagering Fund, it would use the funds to improve the lives of the people in Alabama. Sponsoring various education programs and providing higher scholarships in the state are among the causes that would receive funding.
Not the First Try to Legalize Sports Betting in Alabama
Alabama legislators are not stepping away from legalizing online betting and there have been previous attempts for this in the state. House Bill 161 was preceded by House Bill 336. It was introduced last March but the bad timing due to the Covid-19 pandemic prevented it from having a positive outcome. That draft bill was slightly different from the latest one. It projected granting only four gambling licenses instead of the newly proposed seven.
The bill is being up for a review by the Economic Development and Tourism Committee in the House of Representatives. If the proposal gets the green light, it will come into force in three months after it's approved by the Governor.
As one of the most traditionalist states, Alabama has always been opposed to regulating gambling activities. However, the pandemic has made several states reconsider their positions on the matter. Hawaii, Minnesota and Georgia are also in the process of discussing bills that could legalize sports betting on their territories.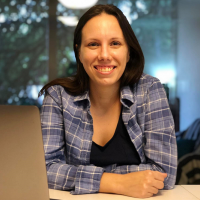 Milena is second-to-none when it comes to researching, reviewing, and recommending top online casinos. She stops at nothing when it comes to getting all of the facts and figures straight in each of her expert reviews. Plus, having worked as a writer within the iGaming industry since 2014, Milena has seen it all and is familiar with every aspect of online casinos.