Alaska is considering a move to expand the gambling market in its jurisdiction. This consideration came from Governor Mike Dunleavy as Alaska stares at a government shutdown. Now, the state looks for ways to resolve budget issues.
Sports Gambling Now a Consideration for Alaska
Alaska is staring at a government shutdown due to issues with the state's budget. The ordinary legislative session ended with no resolution, thereby requiring a special session to diffuse the situation.
However, it appears time is not on their side and another special session will be necessary. Governor Dunleavy is already considering multiple ways of offsetting the revenue losses. One of those ways is to expand its gambling market.
Alaska is still behind in terms of expanded gambling. But, the effects of the COVID-19 pandemic on businesses are making the Governor and lawmakers think twice about that move. Similar to other states that resisted expanded gambling, Alaska is seeing the impact sports and other gambling types could have on its revenue collection.
Governor Dunleavy called for a special sitting on 20 May in a bid to convince lawmakers to approve expanded gambling. However, tangible results are yet to be realized. Not even the first special sitting looks hopeful. Another special sitting is likely and the Governor indicated the possibility of proposing expanded gambling. However, there's no information on how that will be achieved.
The state has several tribal casinos but they are restricted to a few offerings. These casinos don't have sufficient land that warrants the introduction of more gambling options as required by the Department of the Interior's Bureau of Indian Affairs.

Chasing Down the Clock as a Government Shutdown Looms
Sources from Alaska state there's yet to be a resolution for mental, capital, and operating budgets and there's one week until the special sitting ends. If this period ends and there's no reprieve, the government will slump into a shutdown, at least temporarily. That means various government employees will be out of a job.
Expanded gambling seems to be a quick fix, especially since some states have gone through the entire process of legalization in a few months. However, the route to receiving this injection in revenue has several roadblocks in the form of lawmakers.
For instance, Lucinda Mahoney, the state's Revenue Commissioner, would only offer support for the proposal after seeing the number. That means conducting a study that will take up a lot of time, not to mention the cost implications that accompany the study. As such, this is set to delay any progress on the proposal.
The state's Department of Revenue previously tried to offer its two cents on the revenue potential expanded gambling offered. According to the revenue department, legalizing card games would rake in $2.3 million and could hit $1,2 billion should Alaska follow in the steps of other states that use the sales and use tax model.
Other lawmakers are of the opinion that there are no funds to launch the Alaska Permanent Fund now that there's a massive $1 billion gap on the horizon. This is basically a sort of income plan for Alaskan residents embedded in the constitution.
The situation is urgent but should the state require a second special sitting, lawmakers will have to wait until later in August.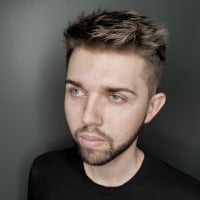 Nerijus Grenda is a prolific contributor to the GoodLuckMate site. With a deep understanding of the online casino industry, gained from his own experience as an avid player, he offers valuable insights on what sets the best casinos apart from the rest. As a writer, Nerijus shares his expertise through expert analysis and thoughtful commentary on various topics related to online gambling, including casino reviews, game guides and industry trends.